5 trees that work hard in all seasons
0
Written by Lisa on 21st Oct 2014 in
Design Tips
,
Plants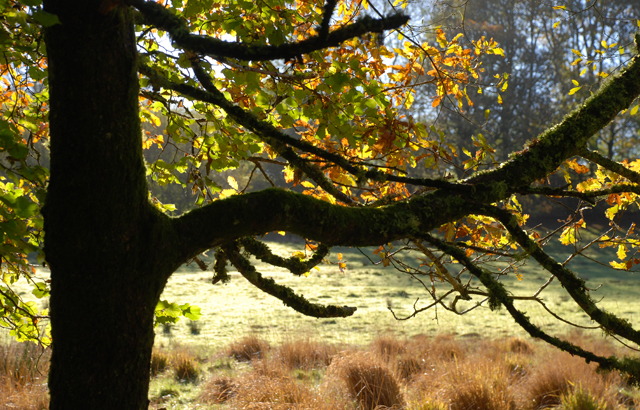 I love the autumn when the leaves start to turn and the colours become warm and vibrant.  This year it seems to be taking a while to get going, in fact yesterday it was a barmy 20 degrees in Surrey, but there are some signs that the trees are turning.
Choosing an appropriate tree for your garden can be a difficult business, especially in the UK where there are literally hundreds of varieties that will happily grow.
In small gardens particularly the tree or trees that you choose really do have to work hard for their place so it's important that they offer some sort of interest for at least three seasons.
I've picked out five species here that are great for small gardens and some even work hard during all four seasons…
Amelanchier larmarckii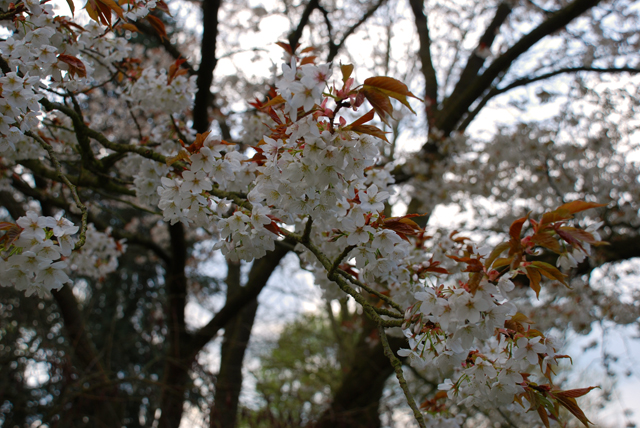 This is a great small tree which prefers an acid soil.  It has blossom in the spring, followed by green leaves which turn a brilliant warm red-orange in the autumn.  Widely available as multi-stem specimens, they also provide shape and structure in winter after the leaves have fallen.  Add some subtle up-lighting and it will come to life even after dark.
Acer Griseum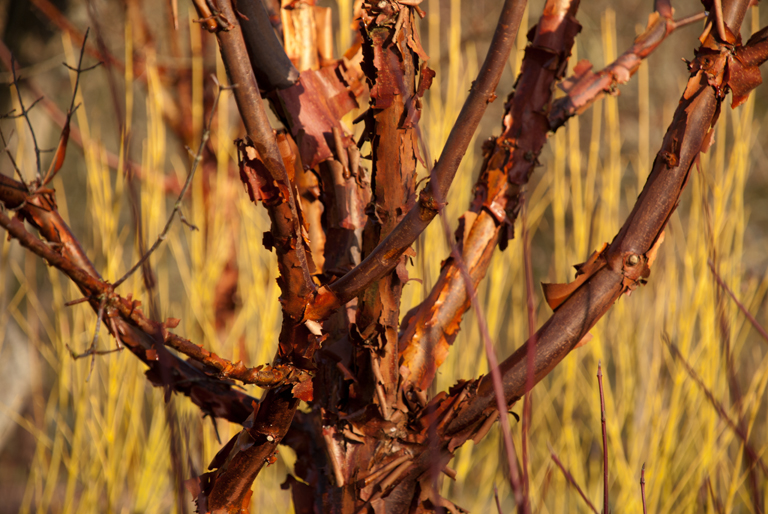 I've featured the Acer griseum before, but I just love the copper-coloured peeling bark which gives this tree its name…the paperbark maple.  In summer it has green light foliage which turns a rich autumn colour and then in winter the bark simply shines, especially when the sun catches it.  Like the Amelanchier, this is also available as a multi-stem which helps to give an added dimension to a small garden.
Sorbus 'Joseph Rock'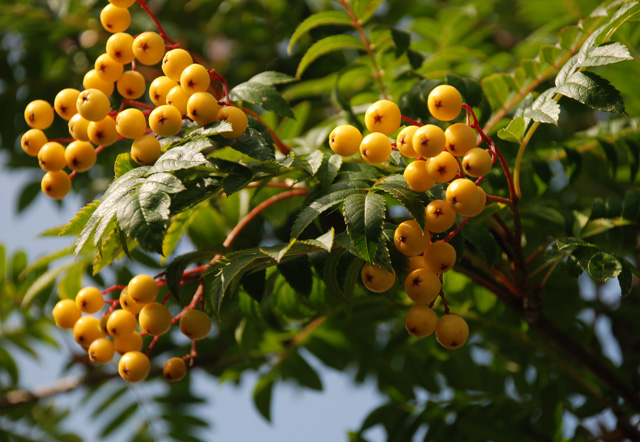 A small and well behaved tree with white spring blossom and green leaves that turn a rich red in autumn alongside yellow berries which last long after the leaves have fallen, providing interest and food for the birds as the cold months materialise.
Betula utilis var. Jacquemontii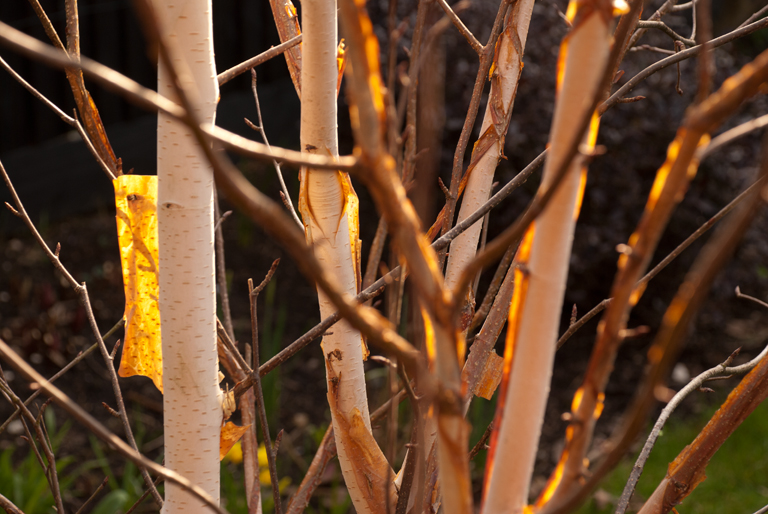 Silver birch grow fast so they're great trees if you don't have the patience to wait for them to mature.  This variety of birch has brilliant white bark which simply glows all year round, but especially in winter when contrasted with other colourful stems such as the red stems of cornus alba sibirica. 
I love birch because they cast dappled shade that takes away the heat of the sun in the summer without cutting out the light.  'Jacquemontii' is also readily available as a multi-stem which, like the amelanchier and acer griseum, looks fabulous with some subtle uplighters to highlight the stems after dark.
Acer palmatum 'Sangu-Kaku'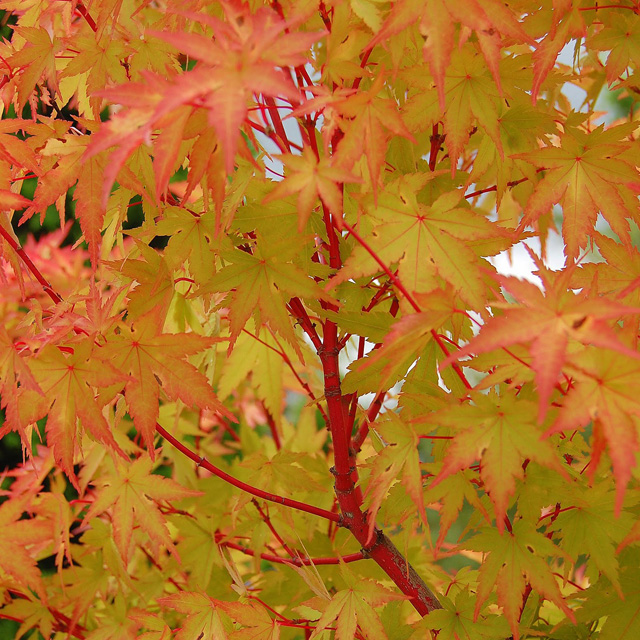 Most acers have gorgeous foliage, many of which turn a rich colour in autumn, but this variety has coral-coloured bark too which looks especially spectacular in the winter.  The leaves in spring are a pinkish yellow which turn green in summer and then a rich yellow in autumn.
Images: Lisa Cox, Oak Ridge Shrubbery,