Building an extension? Have you thought about the garden?
0
Written by Lisa on 1st Feb 2013 in
Design Tips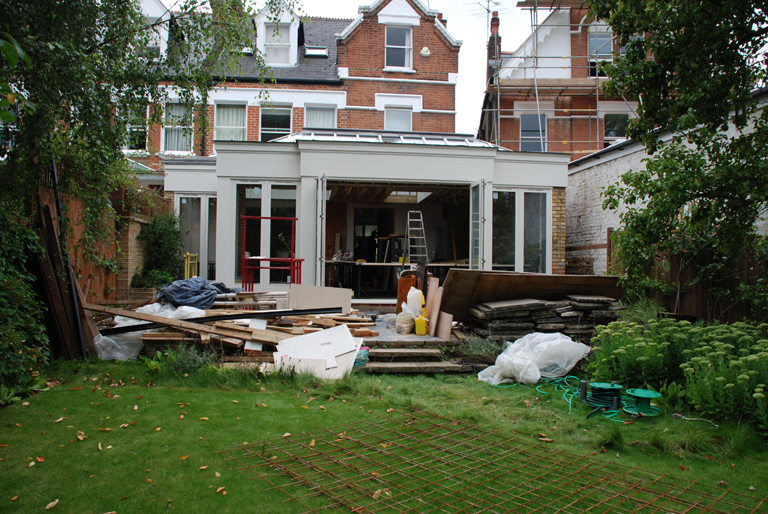 Over the past year I have worked with a lot of clients who have been tackling house building projects.  Most often I am called in after the work has finished when, inevitably, the garden has been rather trashed.
Ideally you need to think about the garden before any building work commences.  That way you can plan ahead of time and carry out the work in a logical order.  If your house is land-locked, for example, the last thing you want is mucky stuff being taken through the house when it's all beautifully finished.
Planning ahead will also allow you to allocate funds where they need to go.  Even Indian sandstone will set you back in the region of £170-£180 per square metre (this includes, ground preparation, sub-base, labour and materials) so the costs soon add up.  If you don't allocate the cash up front it's sure to be swallowed up on other things and then you'll be left with a pile of rubble outside your back door.
Planning in advance will also help you to be more cost effective and time efficient throughout the build.  For example, if you're pouring concrete for foundations then it might make sense, if appropriate, to pour concrete elsewhere at the same time.
You don't need to completely redesign the garden either, with some careful planning it's possible to make adjustments so that the new layout of the house ties in with the rest of the garden.  You may remember my project in Wandsworth where the garden had been designed prior to my clients living there, but the new extension meant that the terrace needed to be adjusted so that the two linked together.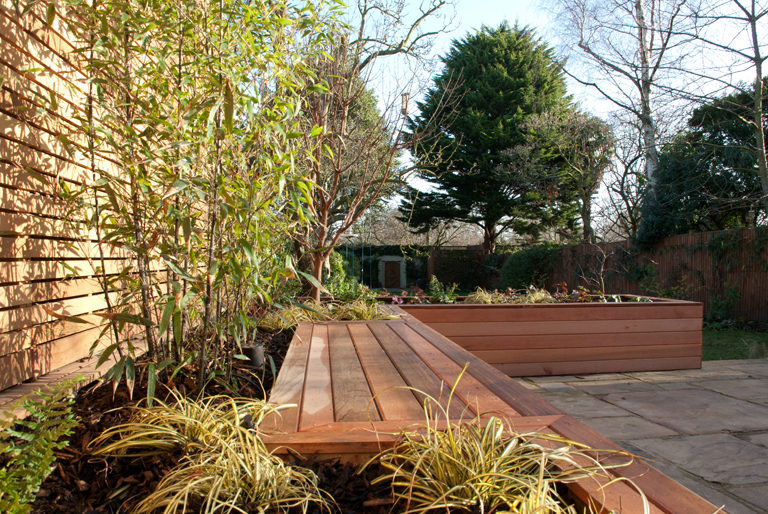 So I guess the message is to think ahead and plan the garden as part of your building project.  You're likely to start with the Architect's drawings so ask them to include the garden when they survey the plot.  If you plan to work with a designer, work with them when you've agreed the plans for the house so that you know what the work schedule will be ahead of time and you'll be able to allocate the right funds to the right place without the garden becoming an after thought.