Designing Your Own Garden: The planning stage – taking the brief
0
Written by Lisa on 31st Aug 2011 in
Design Tips
Last week I met with a new client to take the brief for their garden project.  They are having building work done on the house and the front and back gardens will need to be modified so that they work with the new configuration of the house when it's finished.
Taking the brief is one of the most important stages in the design process.  If I don't understand what my clients want at the end of this meeting, it will be very difficult to get the design right.  My meeting got me thinking about those of you who want to create your own garden and how I could help you to effectively take your own brief.  Here are some tips to help you…
1.  Involve the whole family – well all those that live in the house that is!  It's their garden too so it must appeal to everyone.
2.  Put together a collective mood board – this doesn't have to be all about gardens, but a series of pictures, colours, textures that you all like and that inspire you.  This is where my colour psychology training comes in, but you'll be surprised how it will give you an insight into your new garden.  Use it as a discussion board – it's a powerful took to help you to extract crucial information from everyone.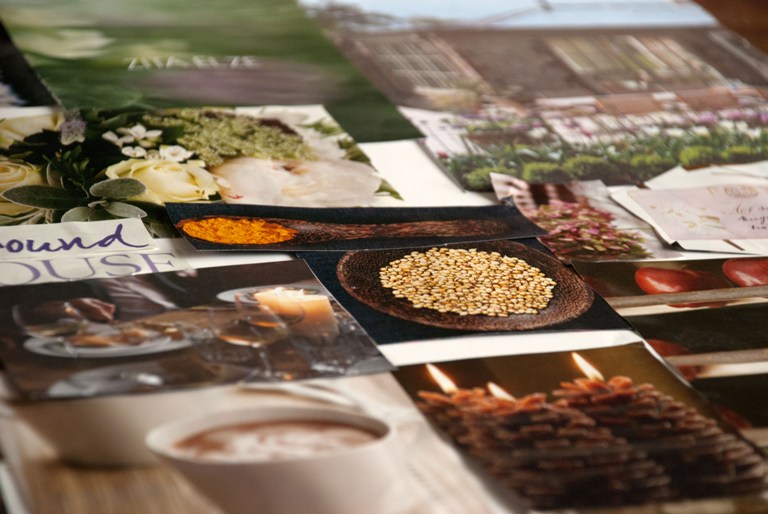 3.  Make a list of the essentials – things like the shed, water butt, sitting area, BBQ, washing line etc will come in here.  Then list all the "nice to haves" – a second secluded sitting area, water feature, garden room, pergola etc.
4.  Ask yourselves what you want to use the garden for – do you want to entertain, socialise with friends, have a designated play area for the children, relax and unwind after a long day at work?  Think about how you want to feel when you step out into the garden and how does that compare to how you feel about it now?
5. Think about how long you want to spend maintaining the garden.  Most people like lawns, but the reality is that they'll require attention at least once a week in the summer.  A small garden may be easier to maintain without a lawn….and you won't have to find a home for the mower!
6. Is there a season that you want the garden to look at its best?  Do you always go away in August, for example, which means that it doesn't matter what's flowering then. 
So you've taken your brief and written everything down that you can think of, but what do you do with the information?  How do you go about turning your dreams into a real garden?  Next week I'll give you some tips to help you to get started with the design.