Elveden Instant Hedging from Practicality Brown
0
Written by Lisa on 8th Jan 2013 in
Design Tips
My project in Oxshott is coming along really well and the landscaper is now making some headway with the back garden even despite the difficult conditions on site with the very wet weather we have been having.
Just before Christmas I spent some time sourcing some different hedging options for one of the boundaries where screening is required.  We have recently removed some very overgrown Laurel from this boundary and it has now exposed the house and garden to this rather conspicuous new development next door…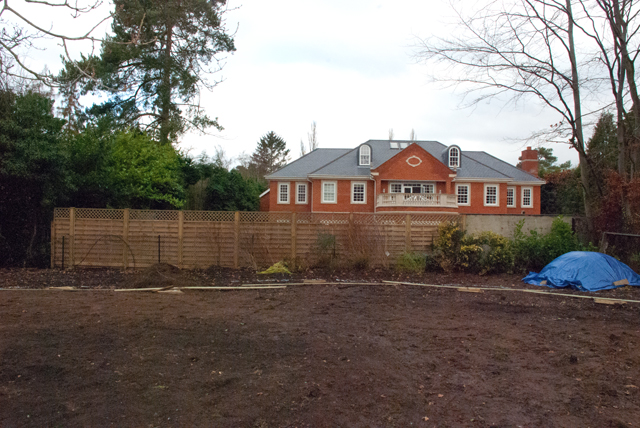 We will be planting some semi-mature trees along here too but it certainly needs some sort of soft landscaping along the fence line.  Initially we had discussed mixed shrub planting, but my client has now made the decision to invest in some instant hedging so that it ties in with the existing mature Beech hedge on the other side of the garden.
Practicality Brown specialise in mature trees and Elveden Instant Hedging, for which they are the sole supplier in the UK.  I visited their site near Heathrow a few years ago and it was really impressive.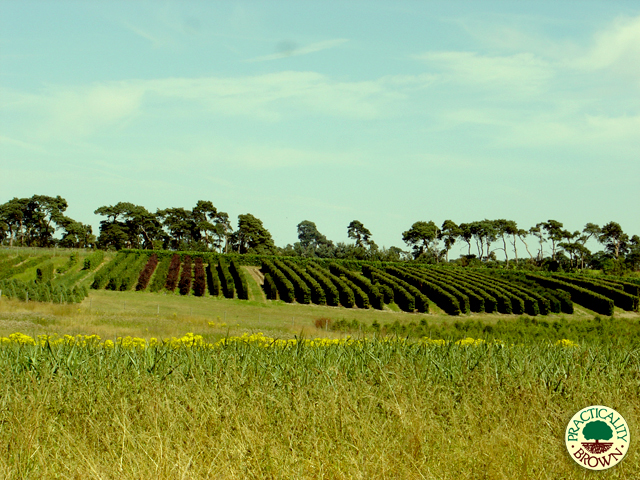 Elveden is the only true instant hedging available.  It is field grown and sold per metre as a block of hedge.  A successful growing system has been developed so that the root system is robust enough to ensure quick and successful establishment when the hedge is transplanted. This means that they can be planted all year round.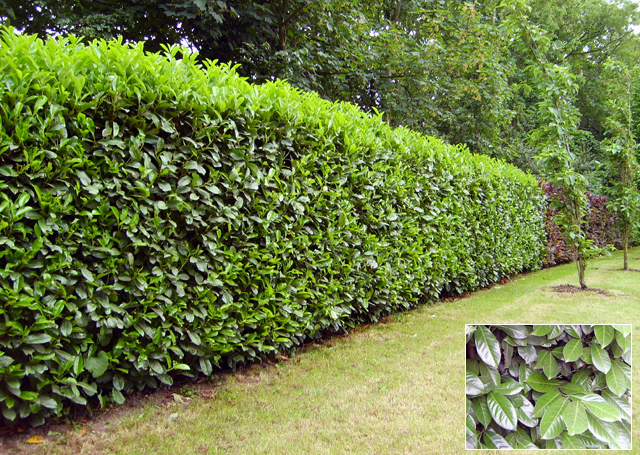 Buying an instant hedge isn't a cheap option, a 20 metre run of hedging will set you back in the region of £5,000, but you get what you pay for.  Imagine the love and care that has gone into growing each hedge – if it's taken 10 years to get the hedge to a saleable condition then it suddenly doesn't seem so expensive does it?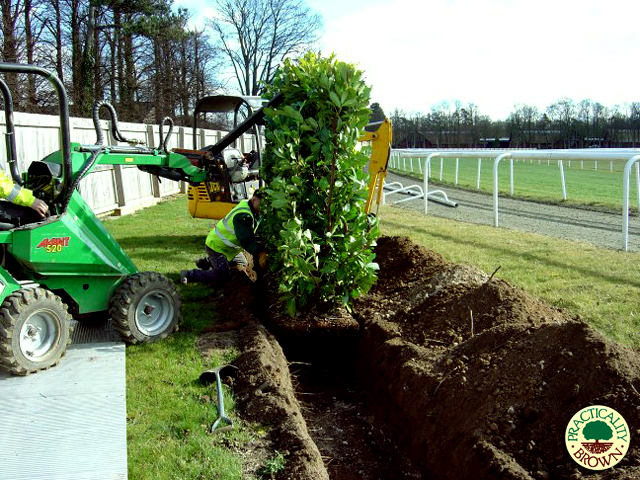 The hedge at my Oxshott project should be installed in a couple of weeks so I'll be sure to share the pictures with you, but if you want to learn more about the Elveden Instant Hedging then do have a look at the Practicality Brown website which is extremely informative.
Images: Lisa Cox, Practicality Brown