Front garden design tips: 5 ways to keep it simple
0
Written by Lisa on 24th Jan 2014 in
Design Tips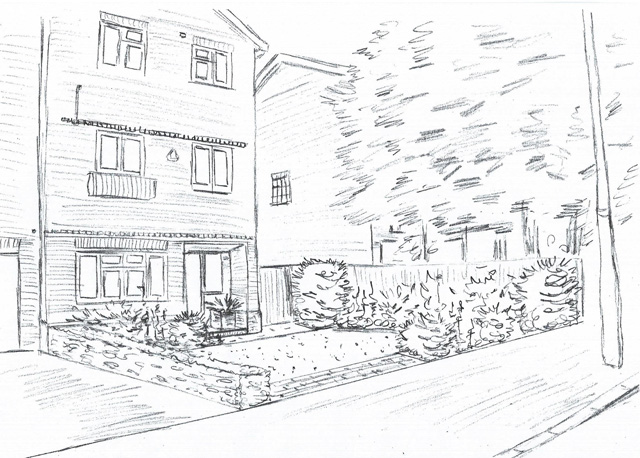 Welcome to the first edition of my blog series about front gardens.  I've written about them before but I hope that I'll be able to give you some tips to help you to improve what you have.  Whether you're ready to start again from scratch or just make a few changes I hope I'll give you some inspiration to have a go.
Front gardens are practical spaces, they need to accommodate one, two or more cars, the rubbish bins and possibly other types of storage such as a log store or oil tank.  But they're also the window to your home so they need to look great and give your home some kerb appeal.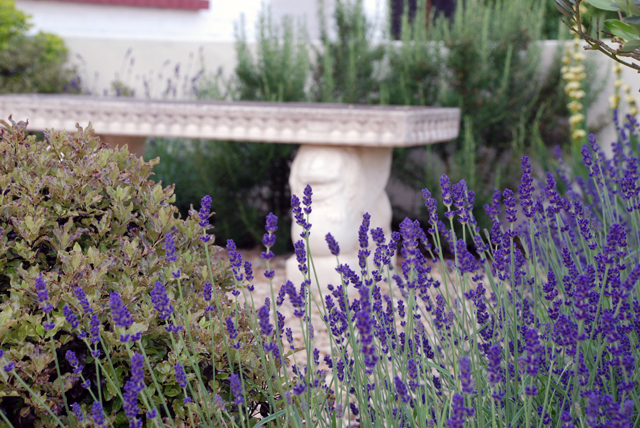 You don't normally want to sit out in the front garden but that doesn't mean it can't have some "wow" factor.  We have a bench seat in ours and although the only time I sit there is to tie my running shoes, it gives an attractive focal point both from the Lounge and when you pull up in the car and walk across the driveway.
The key to front gardens is to keep them simple.  Here are my five top tips to help you to do just that:
1. Use simple shapes when planning your layout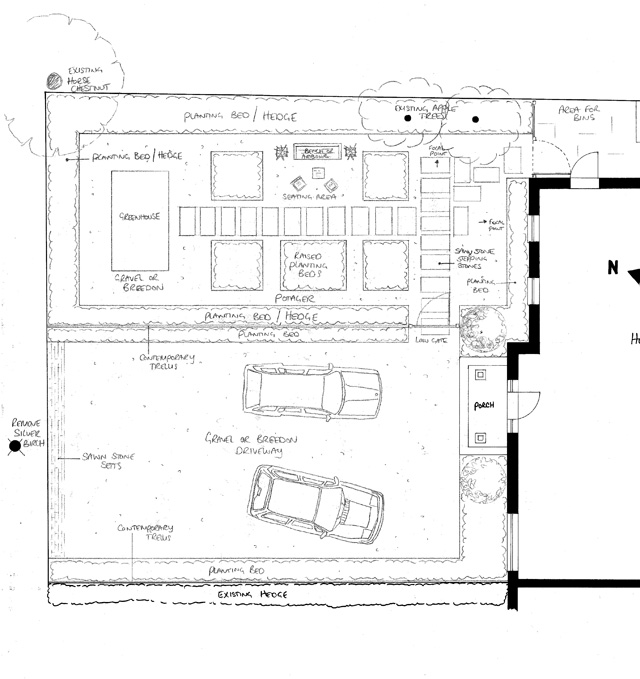 Straight lines often work best in smaller spaces so if you have a small garden think about the layout as a series of squares and rectangles that are slotted together.  Try to design the shape of the things you want to include i.e. the driveway & pathways and ignore the shape of the flowerbeds, when they're full of plants you won't really notice what shape they are.
If you have a larger garden you'll have the space to use curves but take care to ensure that any pathways leading off the curves run into the radius point of the circle.
2. Use reference points on the house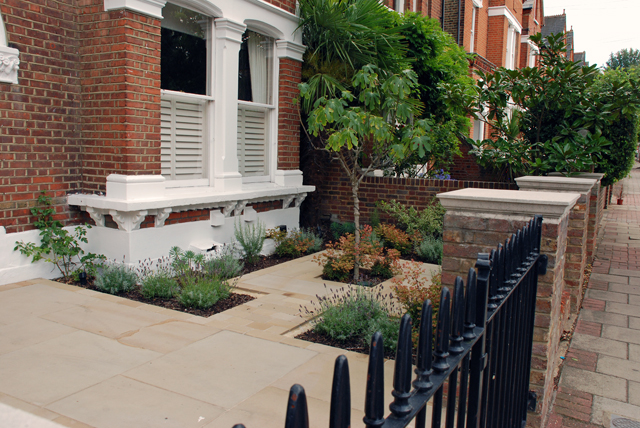 If you have a pathway or paved area it's always nice to line it up with a reference point on the house.  So, for example, a pathway leading to the front door should ideally be designed so that it's the full width of the entrance.
Windows can be great reference points too so, for example, if you have an area at the front of the house that you won't be parking on, think about lining the hard landscaping up with the edge of the window.  This will ensure that the view from inside is much more balanced too.
2. Ignore the boundaries
When there's not much in the garden it can be tricky to ignore the boundaries, but if you can try to think of designing the garden from the middle outwards, it will always feel much more balanced.  As I said earlier, it doesn't matter what shape the flowerbeds are as you'll only notice the positive shapes of the designed elements.
3. Do you really need a lawn?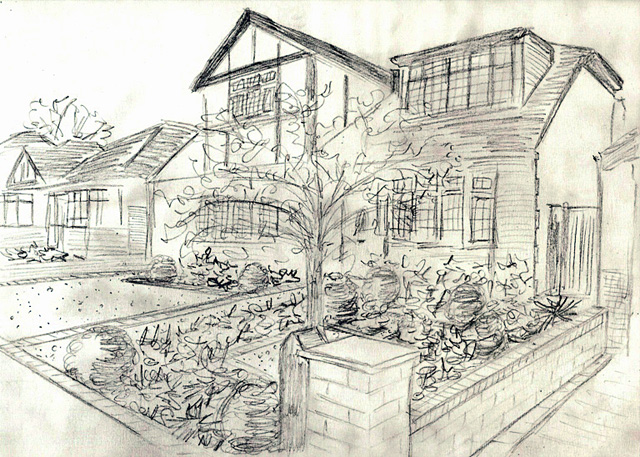 Lawns in front gardens only really work if you have a huge space.  Small town and suburban gardens just aren't really big enough,  sometimes they haven't even the space to park a car.
By the time you're done planning in the pathways and other functional things you're left with a lawn the size of a postage stamp which quite frankly just isn't worth the effort of getting the lawnmower out.
4. Choose your plants carefully
Ideally front gardens need to have a high proportion of evergreen plants.  They're the only bit of your garden you'll walk through whatever the weather and time of day/year.  So they need to be interesting and structured every day of the year.
If you live in a cottage in the country then you might want to bring a cottage-garden feel to it, but consider carefully what it will look like in the winter – the last thing you want is bare soil for 4 months of the year.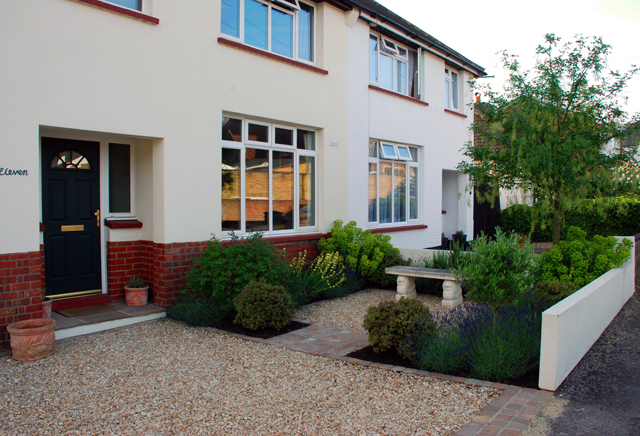 I hope this has given you some help to get started.  If you're trying to improve what you've got already there may be some small adjustments you can make to the layout to give them a more balanced look and feel.
For example, you may be able to square off any odd angles or curves to give a cleaner finish or adjust a pathway so that it connects with the driveway in a different way.
Next week I'll be getting into a bit more detail about materials and how you can use these to influence your subconscious mind.
In the meantime I hope you have a lovely weekend!