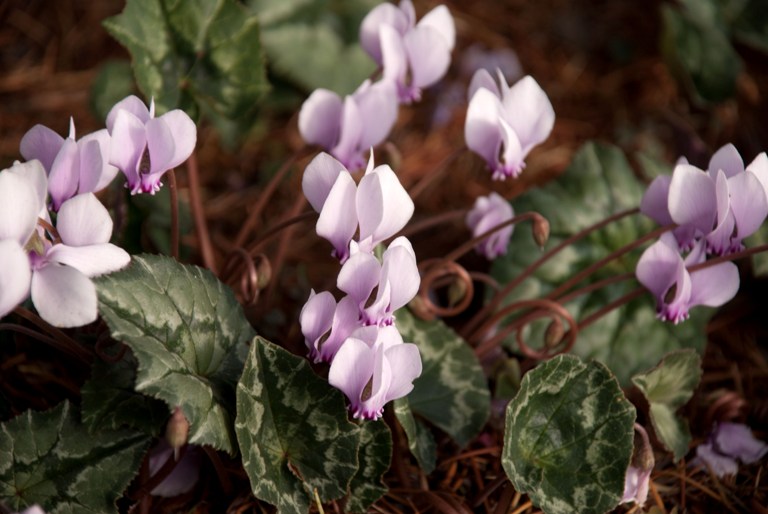 I hope you're enjoying my new monthly Garden Flowers series which I'm writing with Rona Wheeldon of Flowerona.  This month, we're featuring a very unassuming but pretty plant, Cyclamen hederifolium. 
Flowering in the autumn, their dainty blooms are perfect for brightening up a window ledge and also add colour to patio pots and containers.  Plus their foliage is very attractive.  Their leaves are heart-shaped with grey splashes and dots or heavy marbling.
Cyclamen hederifolium is an autumn-flowering corm.  For those of you who not familiar with the term corm, it's an underground stem, like a potato, from which a plant grows.
They have inverted pink petals marked with a darker shade of pink at the base.  Although most Cyclamen hederifolium varieties are pink in colour, there are other autumn-flowering cultivars available that have white or red flowers.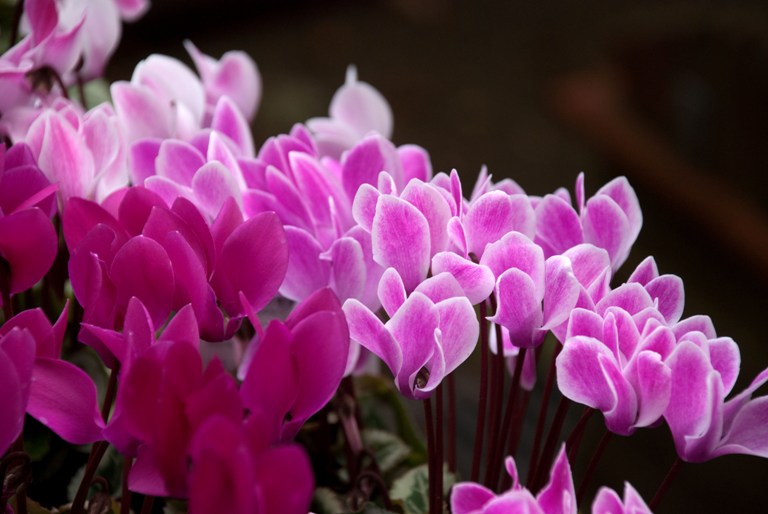 It's best to buy cyclamen that have been planted in pots and are already in flower. When you plant them, you need to ensure that the tops of the corms are level with the surrounding earth or just submerged.  They like well-drained soil and are happiest in dappled shade under trees or shrubs.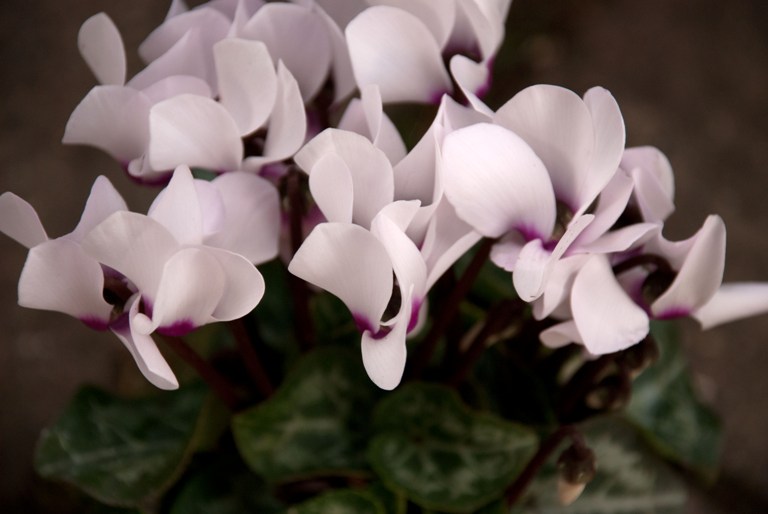 Cyclamen hederifolium quickly multiply when they are planted in the right conditions.  Emerging before the leaves, each flower lasts for weeks and the display is lengthened by the succession of new flowers. When they've had time to naturalise, they look like colourful jewels, adding a splash of colour to the garden when the rest of the plants are dying back for winter.
A little bit of trivia – these corms are regarded as the favourite food for pigs in the South of France, Sicily and Italy, hence Cyclamen hederifolium are also referred to as 'sowbread'?
 (Images : Lisa Cox)