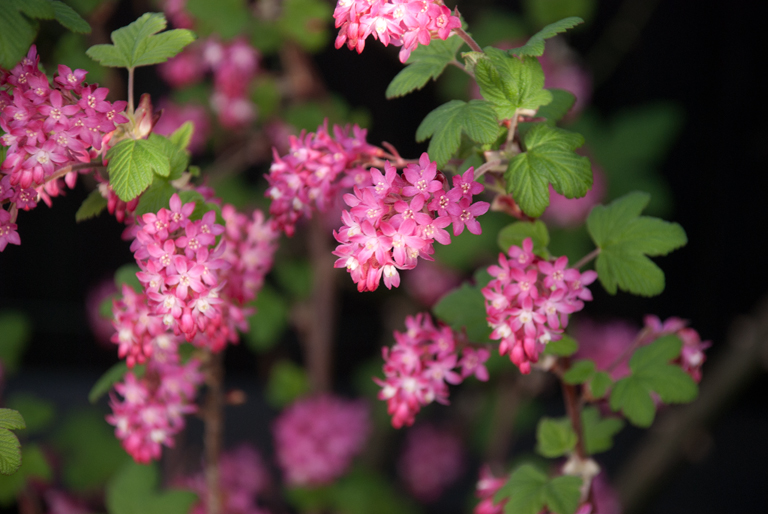 In this month's Garden Flowers blog post which I write with blogger and freelance writer, Rona Wheeldon, we're looking at perhaps one of the lesser well-known garden plants, the flowering currant.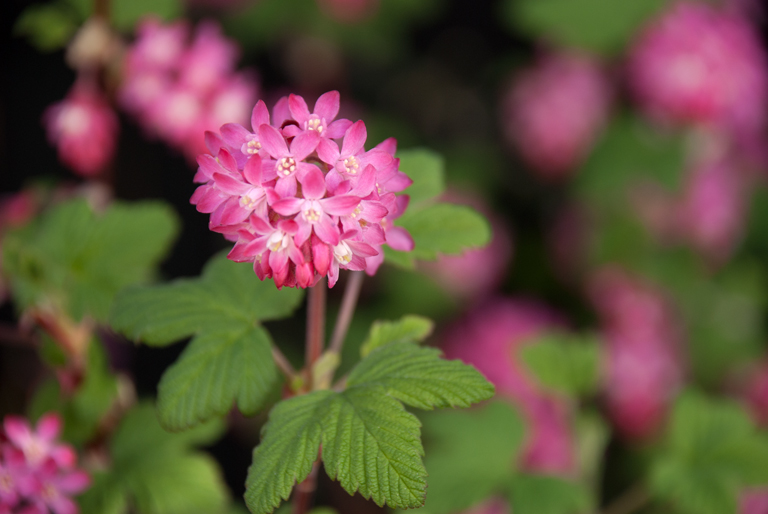 Resembling the fruiting blackcurrant, it's a wonderful addition to your garden at this time of year if you're looking to add some colour.
They look great under planted with spring bulbs or perennials such as geraniums and, later on in the season when the flowers have finished, they can be used as a climbing frame for honeysuckle or summer-flowering clematis.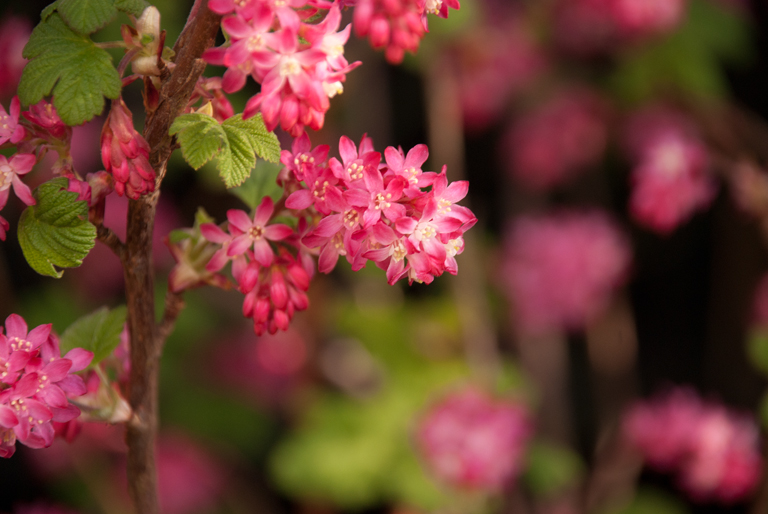 Its Latin name is Ribes sanguineum and there are several different varieties, the more popular ones being 'Pulborough Scarlet' (pictured) and 'King Edward VII' with their dark red flowers.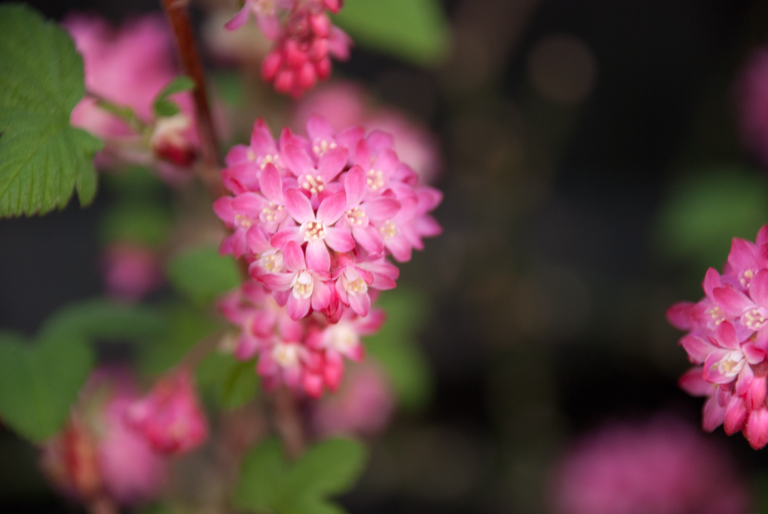 There's also a white flowering variety called 'Tydeman's White' and a pale pink variety named 'Porky's Pink'.
The flowering currant's peak season is usually March to May and the blooms themselves are pendulous highly scented clusters of tubular flowers.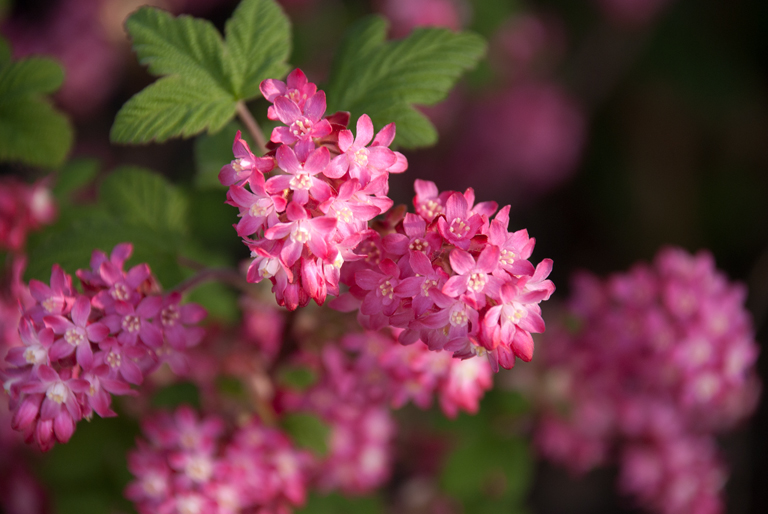 As a hardy shrub, it makes a good informal hedging plant and it blossoms every year without any special care needing to be given.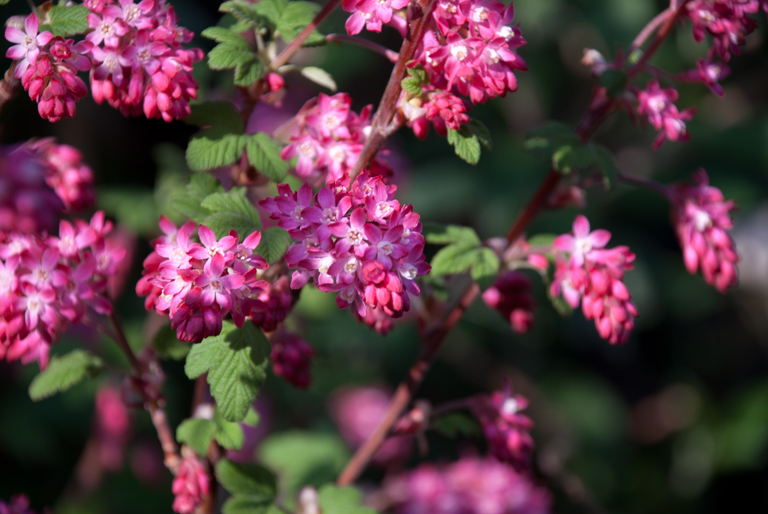 However, for it to perform at its best, it's worth cutting the branches that have flowered back to a strong pair of buds just after it's bloomed.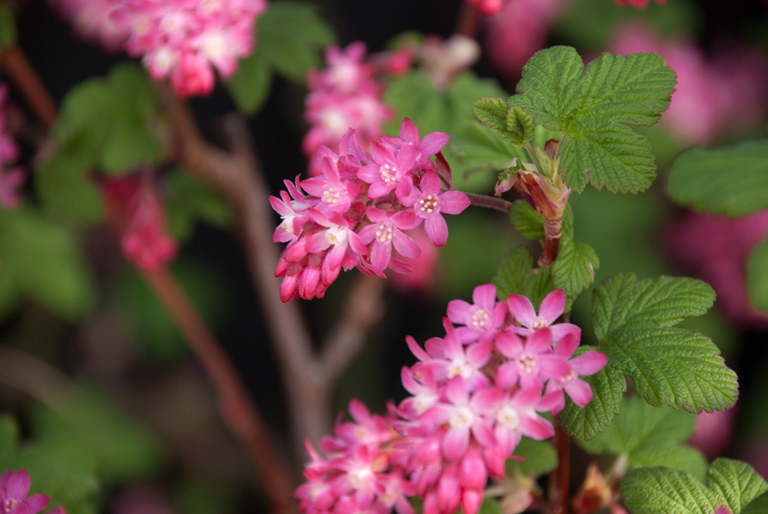 All flowering currants have a pungent scent that is stronger when the dark green foliage is rubbed or brushed against.
They like to be in the full sun in moderately fertile and well-drained soil.
So, if you're popping down to your local garden centre this Easter weekend, keep an eye out for them…
(Images : Lisa Cox)
15 Responses to "Garden Flowers: Ribes sanguineum, the flowering currant"