Is your garden being used to its full potential?
0
Written by Lisa on 1st Feb 2012 in
Design Tips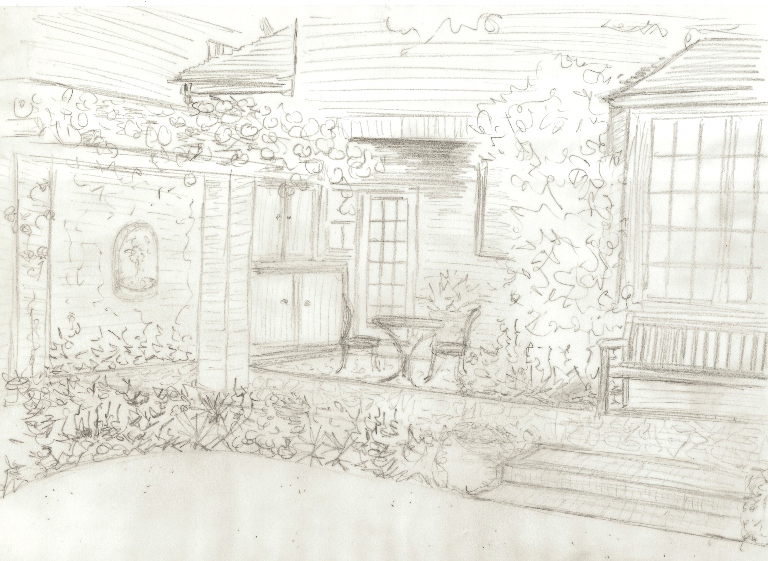 I went to a seminar yesterday and when I mentioned what it is that I do for a living, the lady I was speaking to said "I have a huge garden but I'm just not really interested in gardening!"  This got me thinking about why it is that so many people don't really maximise the full potential of their gardens.
Does not being "green-fingered" or having the desire to do the gardening mean that you won't get any benefits from having a fabulous garden?  Surely this can't be the case.  In fact I am willing to bet that those people who don't have the urge to get out there and do some gardening are the first to remark on how wonderful other people's gardens are and how, if only they had the desire to do the gardening, that they would love a garden like theirs.
If the truth be known, and I am letting you into a secret here, I don't really consider myself to be a keen gardener.  I love to be out in the garden and every few months I get a lot of pleasure out of spending the day tidying everything up, but if you asked me to go out every other evening and spend time dead-heading, it really wouldn't float my boat.
So does not wanting to be outside gardening mean that I am not as passionate about the garden as someone who wants to grow things from seed?  I don't think so.  In fact, the majority of my clients are of the same opinion.  They understand the benefits that a beautiful garden can provide, and realise that it's a space that has the potential to enhance and add value to their home, but they don't really have the know-how or desire to do it themselves.
If you are lucky enough to have a garden, however large or small, are you really making the most of the space?  Do you view the garden in the same light as your house or is it just a lawn and 3 fences as so many are?
If you don't like gardening, and/or can't afford to bring in a gardener, it really doesn't matter because you can still create a space that you love to spend time in.  Sure, there's no such thing as a no-maintenance garden, but with careful planning and thoughtful planting, it's absolutely possible to create a space that allows you to enjoy it without having to spend every weekend out there with your garden tools.