My top 5 tips for choosing the right paving
4
Written by Lisa on 29th Aug 2012 in
Design Tips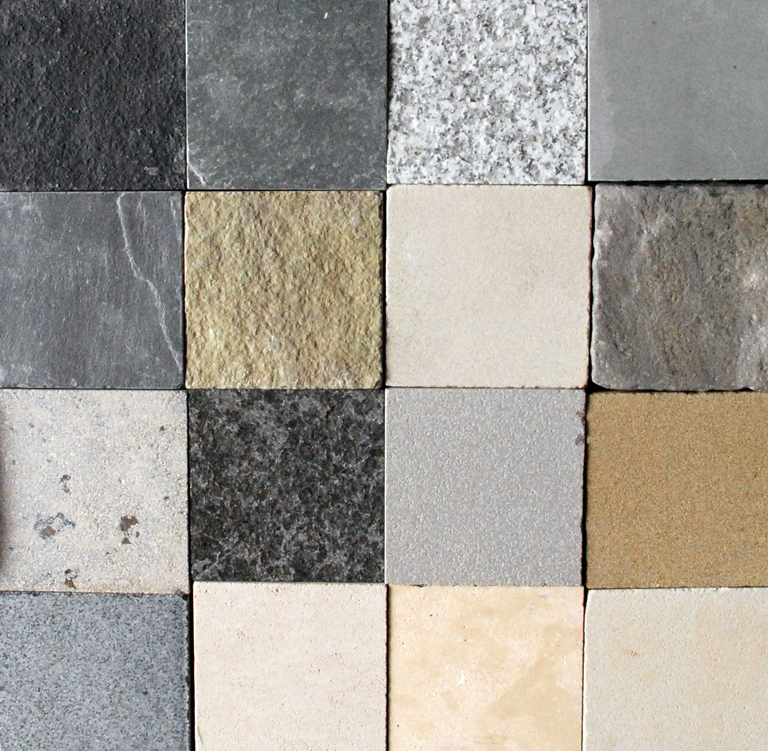 I have been spending quite a bit of time looking at natural stone paying over the past 2 weeks so I thought I'd share my top tips for choosing:
1. Get samples
All stone companies will be more than happy to send you samples of their paving.  Ideally get as many as you can so that when you return home, and look at them in-situ, you have a few to choose from.  Many stone companies have display areas which is really helpful.
If you pick the samples up from a yard, sometimes they'll have some larger pieces or broken slabs that you can take away.  Once you've got the stone home, place it in-situ and see how it fits in with the colour of the house wall and any other materials in the garden.
Be sure to look at the stone when it's wet as well as dry…it can change quite dramatically.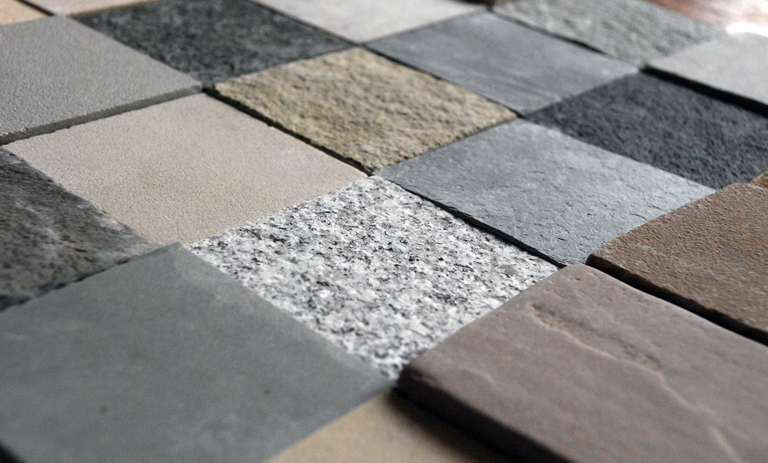 2. Smooth or textured
Riven stone tends to be cheaper and will work in most situations as long as you choose something with the right tone.  If you're going for a slick contemporary look then you might want to choose a sawn stone which has sharp edges and a smooth finish.
If you go for a smooth stone make sure you do your homework first because some need to be sealed after they've been laid to prevent staining and this usually changes the colour.
3. Thick or thin
This very much depends on where you're going to lay the stone.  A lot of the budget stone only comes in a 25mm depth which is fine for foot traffic, but it won't withstand vehicular use.  If you want to lay stone on your driveway then you'll need something that comes in a depth of at least 40mm.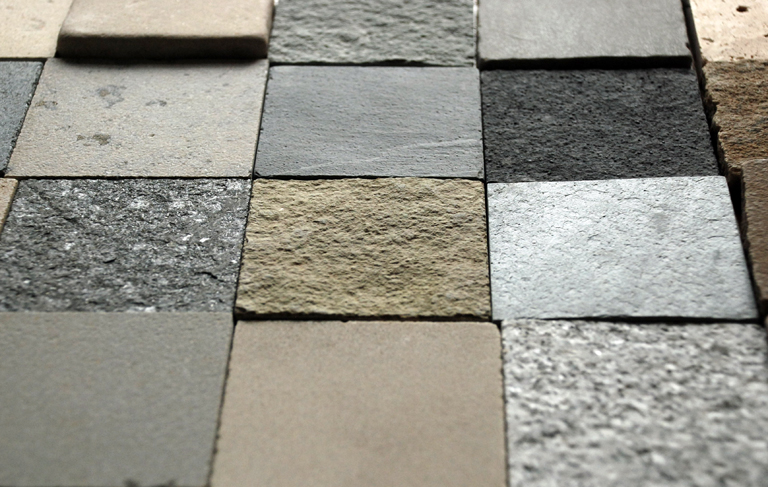 4. Concrete or natural stone
For me it's natural stone all the way but there are concrete products on the market that offer better value for money.  If you do use concrete products then make sure any cuts are placed so that you can't see the edge of the stone….the inside of a concrete slab is concrete so won't look very pretty.
5. Texture and interest
It's sometimes nice to define areas within paving, a seating area for example in a large expanse of paving or smaller paths leading off a main pathway.  Some stone, sandstone for example, is available in tumbled setts so you can add interest and texture without compromising on colour.
4 Responses to "My top 5 tips for choosing the right paving"