Pretty flowers or structure & paving – what floats your boat?
0
Written by Lisa on 27th Jan 2012 in
Design Tips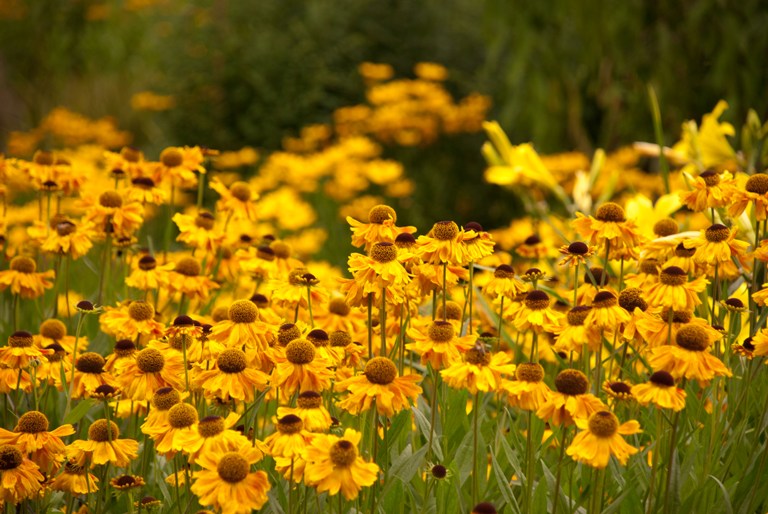 If you're a keen gardener I'd expect you to be tuned in to the plants in your garden.  No doubt you're out there doing something whevener you get the chance, and I'm sure that you love to watch and nuture your plants as they grow, but what about the basic structure of the garden?  Does the thought of planning the layout of the garden ignite the same passion in you?
The terrace and hard landscaped areas within the garden might not be as exciting as planning which plants you're going to grow, but without some careful thought about the garden's structure it won't matter how brilliantly you put together a planting scheme, your garden will never have that "wow" factor when you're in it.
Of course the planting scheme is really important to the overall look and feel of the garden, afterall it's the plants that most people notice when they walk into a gorgeous garden, but they represent just one cog in the garden design wheel, "the icing on the cake".  When a wedding cake is made, people notice the decoration of it – how intricate the sugar work is, how beautiful it looks, but if the cake beneath the icing isn't good, or the construction of the layers hasn't been thought through, it just won't look right – it may even collapse!
Gardens aren't so disimilar  – get the structure right and you're half way there to achieving a garden that feels wonderful when you're out there.  Great gardens are those that you can't quite put your finger on the one thing that makes it that way.  And that's because it's not just one thing that makes it wonderful, it's a combination of things…good structure, use of materials, decorative elements and fabulous planting.
This is where I should probably be telling you to commission a garden designer, but I know there are many of you out there who want to do it yourselves.  If you're really passionate about the garden then you'll want to create it, watch it grow, nuture it yourself and feel that sense of achievement when you look back at what you have created.  I sometimes work with clients in a "garden designer in your home" capacity which enables them to be fully involved with the structure of the design as it evolves and this works for garden enthusiasts because they are able to go away and bring the garden to life themselves.