Shut it out or bring it in, what's outside your garden boundary?
2
Written by Lisa on 20th Feb 2012 in
Design Tips
Depending on where you live, you'll either want to maximise a gorgeous view across the landscape or shut out what's beyond your fence completely.  My garden is certainly in the latter category – we have houses all around us so when I designed the garden it was really important to think about screening.  But what if, rather than a 1970's semi, one of those houses was an old manor house or an architecturally interesting building that I found really inspiring?…well, I'd probably still want some privacy, but I'd also want to make a feature of that view.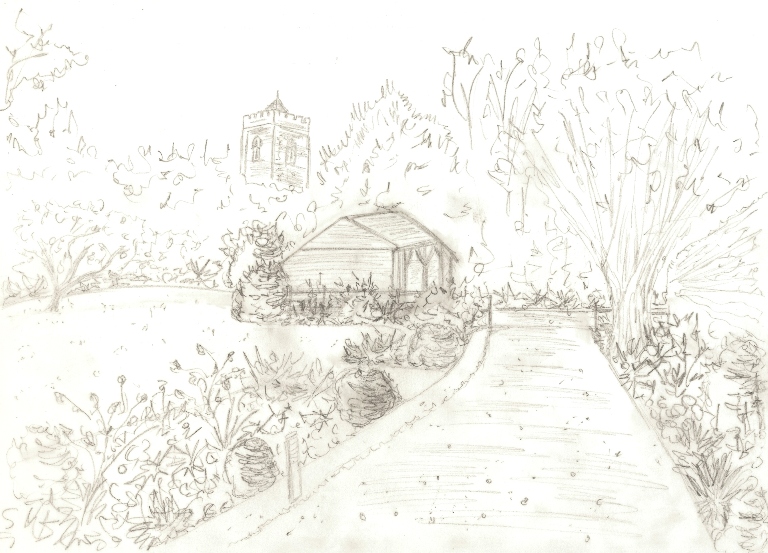 When I visited my project in France last Saturday what became clear as soon as I entered the garden was that the view across the fields was the essence of the whole plot.  My clients have lived in the existing house for 4 years…they never really intended to but for one reason or another they have been unable to build their dream home until now…in fact the bulldozers will be on site at the end of March.  The existing house is very odd because the living space is at the front of the house and unless you're in the bedroom, you don't see any of the amazing landscape beyond…no wonder they want a new house!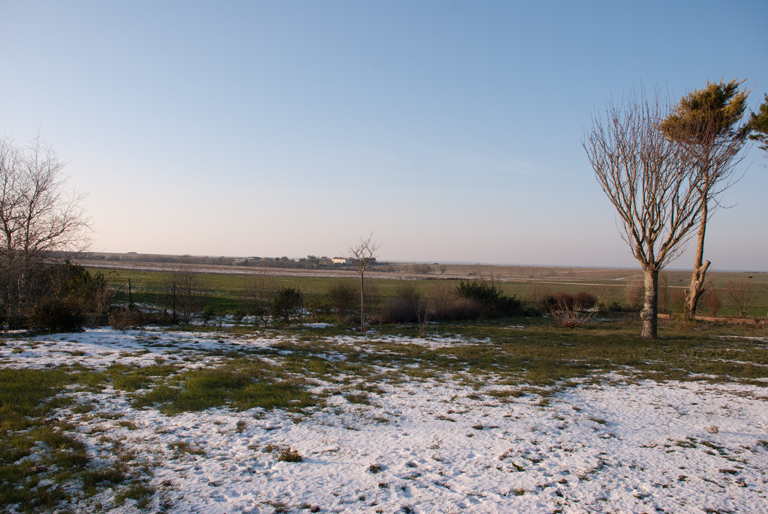 When the landscape beyond the boundary is gorgeous and inspiring it makes complete sense to connect it with your garden.  If there are specific elements of the landscape you want to capture then why not create a vista in your own garden that will maximise the view, make even more of a feature of it.  In days of old, owners of large country estates used ha-ha (an invisible trench which provided an interrupted view of the landscape) to "borrow" the landscape beyond the end of the garden, giving the impression that they had more land than they did.
Screening an unattractive view is equally as important.  In France, beyond the end boundary of the garden on one side is a particularly ugly farm building which detracts from the beauty of the fields and the sea.  This will need some careful thought with planting that will eventually screen this from view.  Actually, screening that corner will enhance the view across to the sea on the other side as we'll be creating a kind of vista…channeling the vision to one specific point.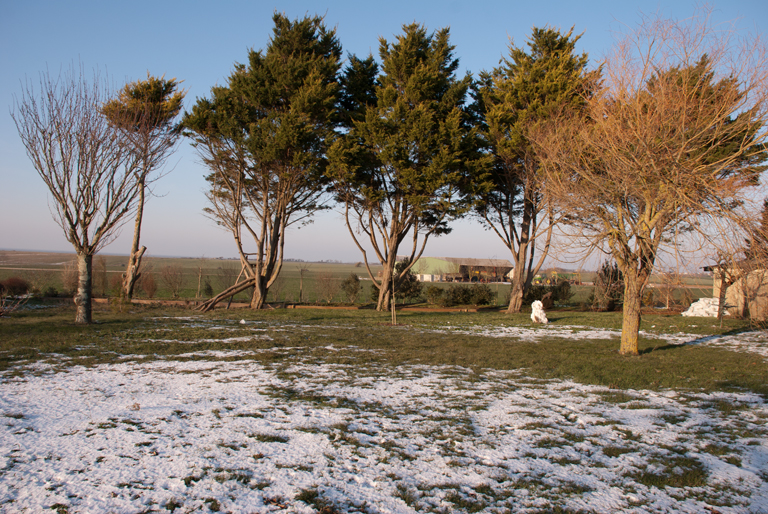 Whether you need to screen things from view or really love what's beyond your boundary, how you deal with them can really change the look and feel of your whole garden.  So, look around you and take in the view – do you love it or do you hate it?  whichever it is, do what's necessary…it will be worth the effort!
2 Responses to "Shut it out or bring it in, what's outside your garden boundary?"