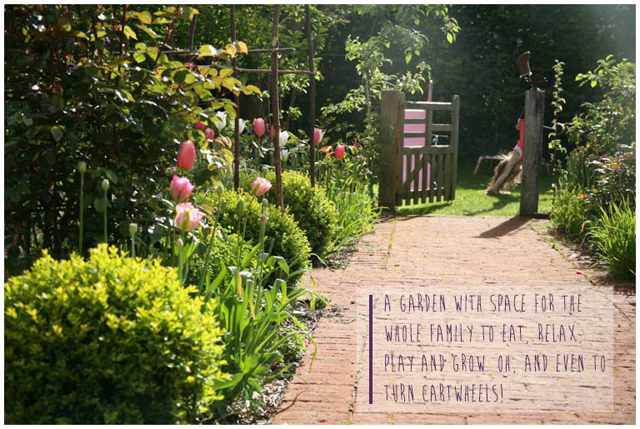 Back in 2012 I worked with Fiona Humberstone and her husband to help translate the ideas they had for their garden into a design that they could work from themselves.
They were the first to work with me when I launched my "Garden Designer in Your Home" service (in fact it was Fiona who helped me to develop it!).  It's perfect for people who want to implement the garden themselves over a period of time.
Over the past two years not only have they worked magic with their beautiful home, they've also transformed the garden into a magical place and I'm delighted that Fiona has written another blog post to show you what they've created…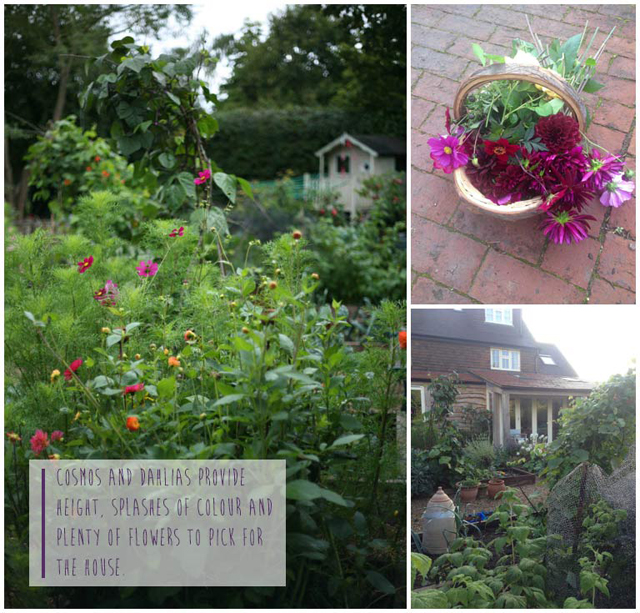 "Wow! Look at your garden" is familiar refrain from visitors to our home in the Surrey Hills. And from friends to teachers and even the odd delivery driver, few people, it seems are immune to the magic of a beautiful garden.
Looking out from the kitchen table across lush borders, a pretty potager and all the plastic paraphernalia that comes with a family garden, it's hard to believe that just a year ago much of this garden was bare lawn.
With Lisa's expert guidance, we have created a garden that provides something for everyone. It's a true family garden that absolutely does not compromise on style. A secluded patio area for alfresco dining, a fun space for the children complete with swing and playhouse, a kitchen garden to provide food for our table and more flowers to cut than I know what to do with.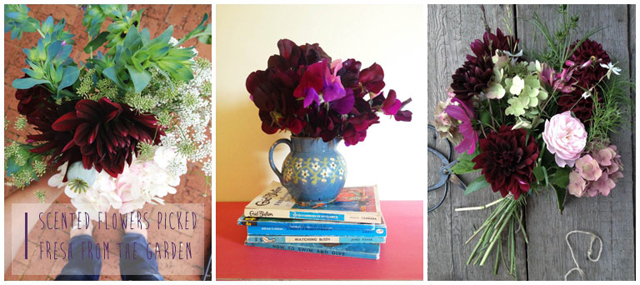 We are the very proud and happy owners of a garden that is greater than the sum of the plants in it. And whilst we knew, broadly speaking, what we wanted, we just couldn't pull a cohesive and practical design together. Lisa listened to us and created a strong structure, complete with logical rooms that flow together and work visually.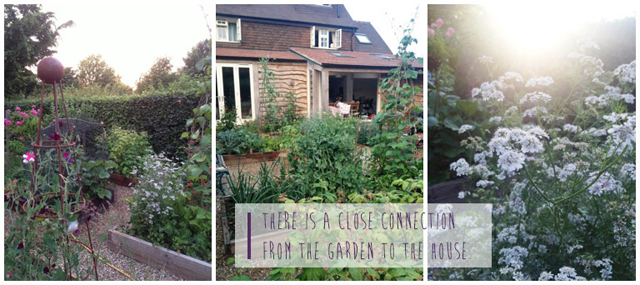 With a healthy selection of plants and a strong sense of colour and design, I was happy to design the planting myself but we needed help with the layout. That's what has been utterly invaluable.
Having a well thought through design gave us the confidence to make big and fairly permanent changes to our garden. I don't know many people that would have the confidence to put a wide, brick path down the middle of their garden. Or to make the patio the size that we did. Or to only give over half of the garden to lawn. But the truth is that it works. It works a lot better than three-foot borders apologising around the edge of a vast expanse of lawn that's for sure.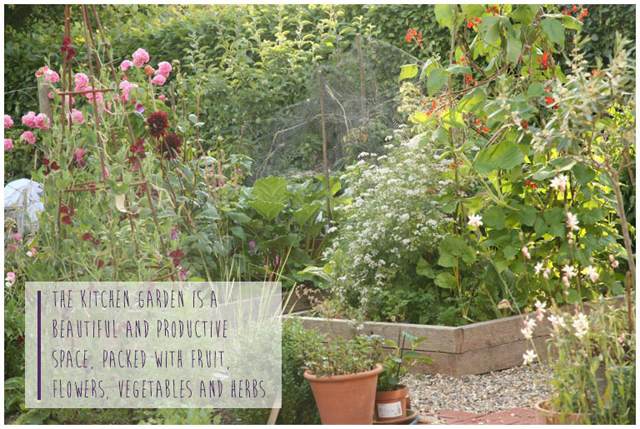 Having the spaces and proportions all worked out by Lisa gave us the reassurance that the time, money and effort we were pouring into the project would be worth it.
We've made some relatively bold layout choices I guess: a kitchen garden that's right outside the sitting room/ family room and a lawn at the back of the garden. I know from experience that it's not easy to be brave enough to do that sort of thing but it just flows so well and looking out over the garden, it looks right. It's genuinely beautiful.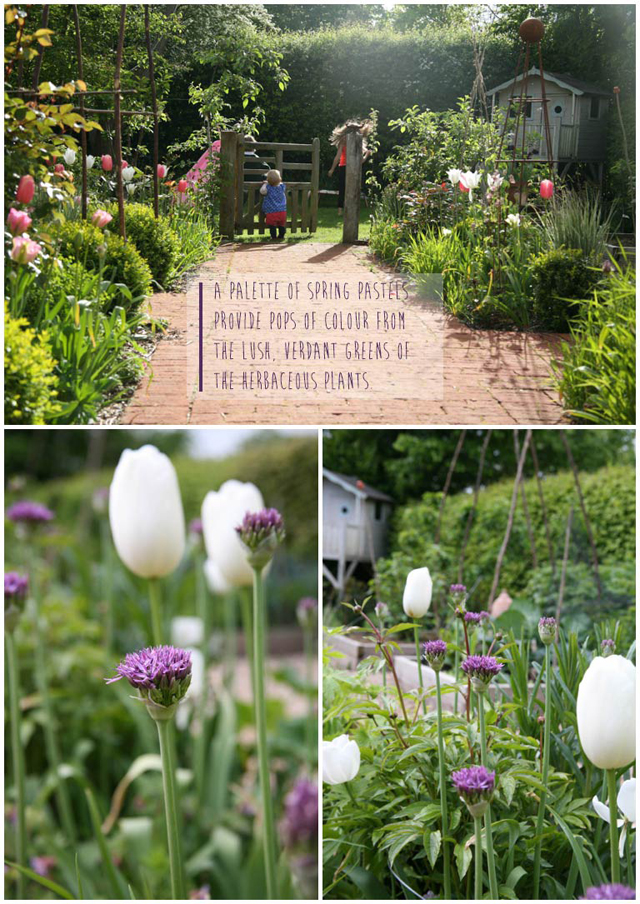 I love the ebb and flow of the garden and have deliberately planted perennials and annuals down the main borders flanking the path because I love seeing how the garden changes with the seasons.
In Spring the garden bursts into life with snowdrops and the lush green of the herbaceous plants. This is our first full Spring in the garden and I had underestimated just how beautiful tulips en masse would look; or how deliciously scented the wallflowers would be.
In Summer peonies, roses, clematis and geraniums add a romantic, blowsy look; tempered by the structure provided by box and the obelisks. Over time espaliered fruit trees will add height and structure to the backs of the borders and between the formal and informal areas.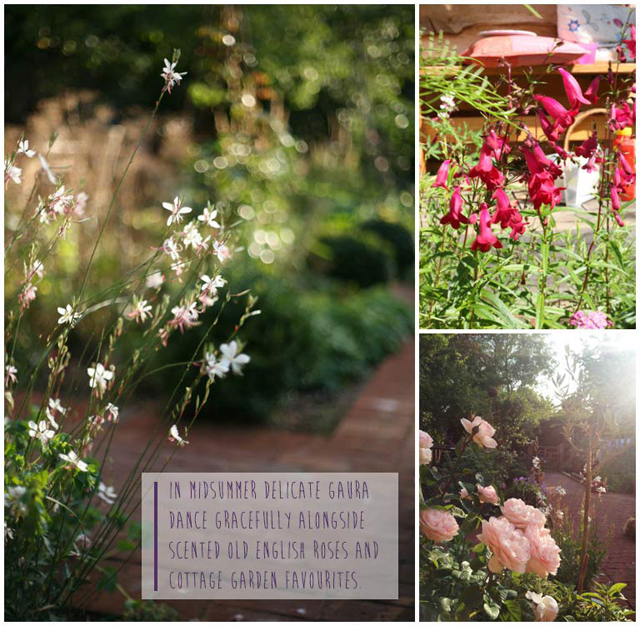 Autumn is all about the dahlias. I was picking bucketsful last year – right through to the end of November. That, and planting hundreds of allium and tulip bulbs.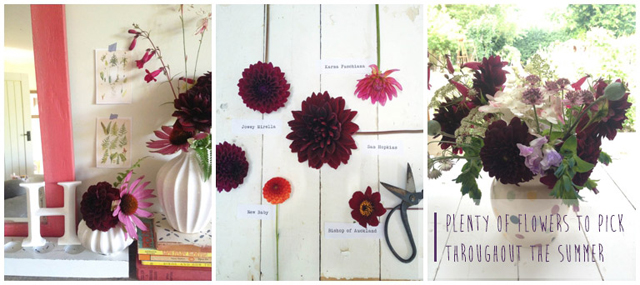 In Winter, the borders are almost bare, save for the structure of the obelisks and box balls. This is when a strong layout and exquisite attention to detail on the build come into their own.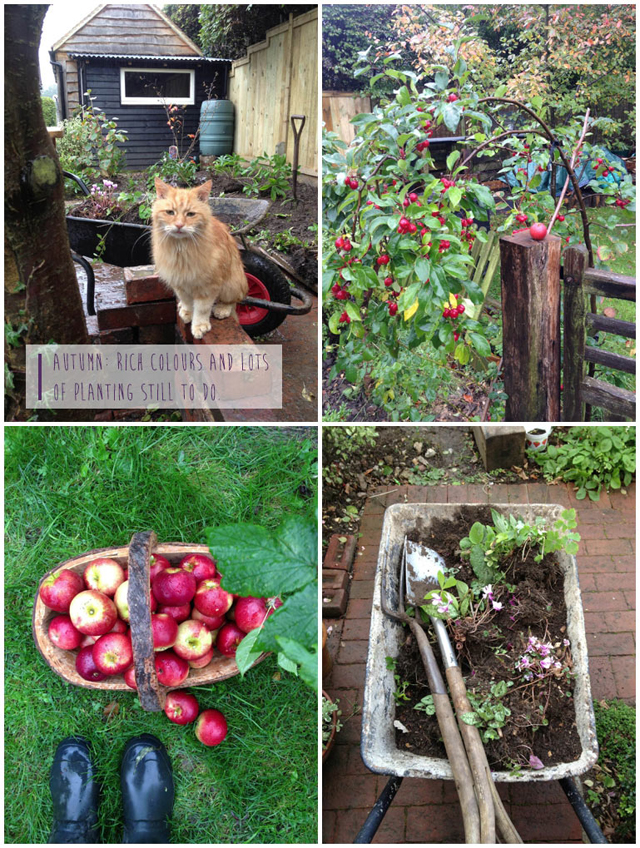 People often ask me if the garden is a lot of work. And it's certainly true that it has required a little more than a Sunday mow. Most days when the weather is fine my husband and I are out there, even if for a few minutes, weeding, tieing in, pruning or sowing seeds. But it never feels like work.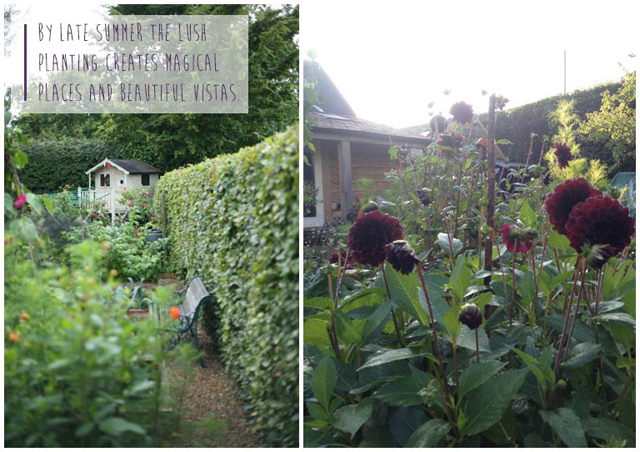 There is a lot of pleasure to be gained from ambling round the garden, coffee or a glass of wine in hand, as we work. And it's a place we can all enjoy together.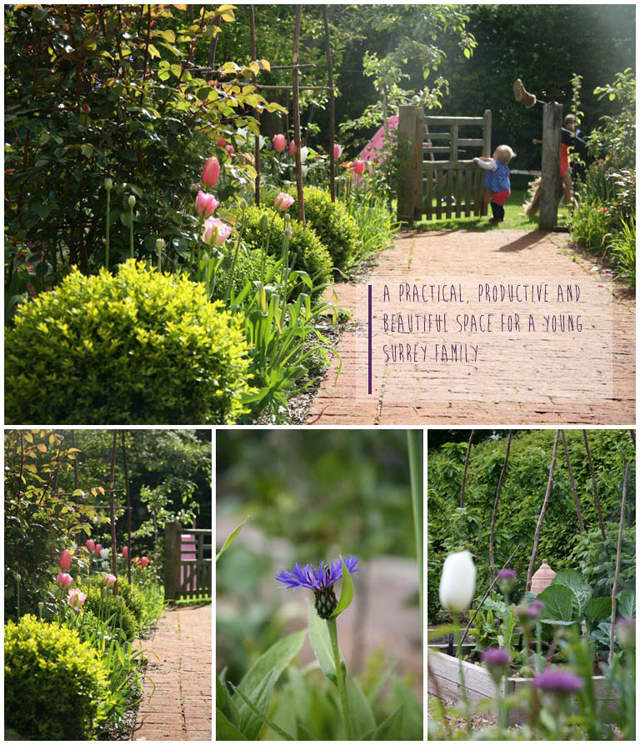 When my mother in law visited last September it was the first time she had seen the new garden. "You must feel like you've created a little piece of heaven here" she said. You know what? I have to agree with her.
Fiona Humberstone is an author, speaker and creative consultant. You can find out more about her work at www.fionahumberstone.com. To view more images of Fiona's changing garden follow her on instagram. 
If you'd like to read Fiona's post before they started, you can find it here.
4 Responses to "A beautiful and inspirational garden for a family in Surrey"