I hope you'll indulge me by allowing me to blow my own trumpet today as I have some exciting news to share with you.
After much preparation and hard work I successfully went through the Society of Garden Designer's adjudication process last week and this means that I am now a full registered member of the society (MSGD).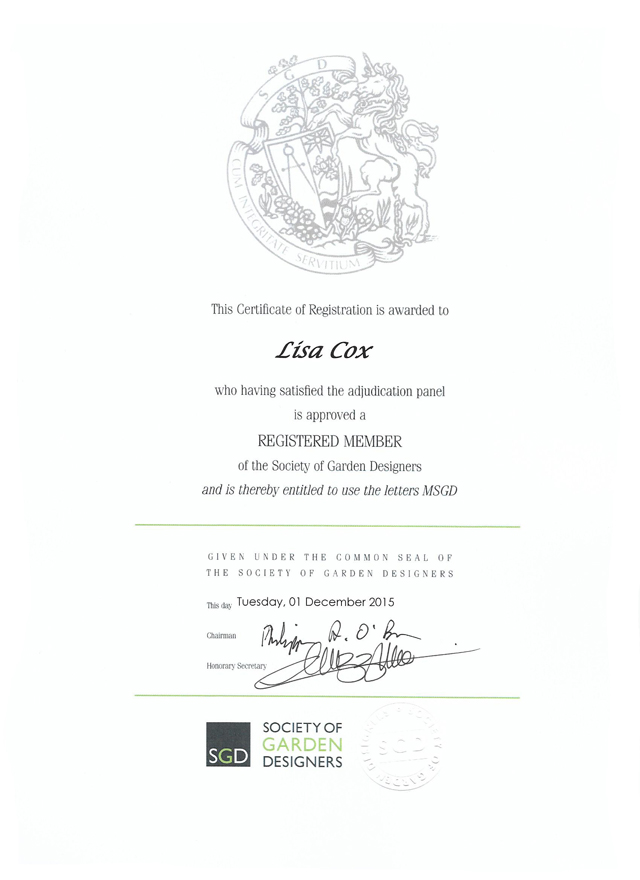 I've been talking about it for years but when we moved to Wales I set myself a goal of getting my MSGD status before the end of this year. So in November, with the clock ticking, I decided to book the date – there's nothing like a tight deadline to galvanise one into action!
The process involves presenting 3 projects to a panel of experienced designers to demonstrate that you are a professional and competent designer.  They look at design integrity, knowledge of construction, plant expertise, the quality and detail of your design drawings and how these are communicated to the contractor and also your business processes.
A supporting portfolio of 6 other drawings that you have seen through to completion are also presented to show areas of your knowledge that perhaps weren't demonstrated in the three main projects.
It's a very rigorous process and each project chosen to present must show that you can competently work with a range of sites from a small town courtyard to a large garden with very complex changes in level.
At the moment there are just over 200 full members of the society worldwide, which isn't many. I really hope that more designers will go through the process so that we can start to lift the awareness of our profession and what we bring to the design sphere.
But essentially I am thrilled to be recognised as a professional and competent designer – I'll certainly be going into 2016 with a spring in my step!
4 Responses to "Blowing my own trumpet!"