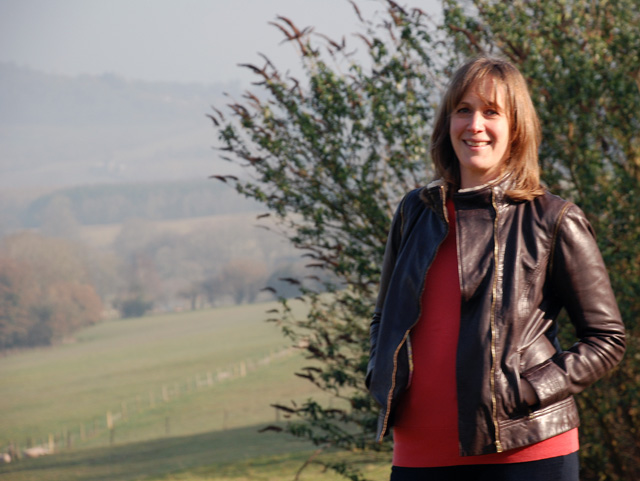 Last Friday marked 8 years since I launched my garden design business.  In some ways it feels as though I've always been designing gardens, but I also can't believe how quickly that time has passed.
It's been a long time since I was an HR professional in the City of London and despite never having once looked back, I'm still grateful for those years of business experience, much of which I still use in the day to day running of my own business.
A couple of weeks ago I spent the day teaching at Garden Design School in Bristol and it was great to be reminded just how far I've come over the past eight years, from the point of handing in my final project and taking on my first real project for real clients and with a real budget.  Oh how daunting it felt back then!
There's so much that I love about what I do now.  The satisfaction I get from helping clients to transform their gardens never fails to lift my spirits, even if the journey to get there is sometimes a little challenging.  There's nothing that quite beats a happy client who loves their new garden.
I also love the flexibility I have working for myself and the variety that the job brings.  Each day is different – one day I could be meeting a new client, another I could be in the office or on site meeting with a contractor, or I could be out planting.  And I get to work with some amazing and inspiring people too, many of which I can now call my friends.
I've rediscovered a love for writing too, which is something I had at school and somehow forgot along the way.  My blog has been one of the successes of my business and I love that people are able to take tips and inspiration away from it.  I've also discovered a passion for photography…a big part, I believe, of The Room Outside.
But what I've learned most of all is that if you set your mind to it, you can achieve anything.  Big changes are scary and there's always a reason to stay doing what you're doing.  But at the end of the day, if you have the passion and the drive, you'll absolutely find a way to get there!
4 Responses to "Celebrating 8 years!"