I've recently been working with a client, Rhys, near Port Talbot who, having renovated his house, wants to make more of the garden. He plans to build the garden himself, as and when he has the funds to do it, but he had been struggling to formulate a plan.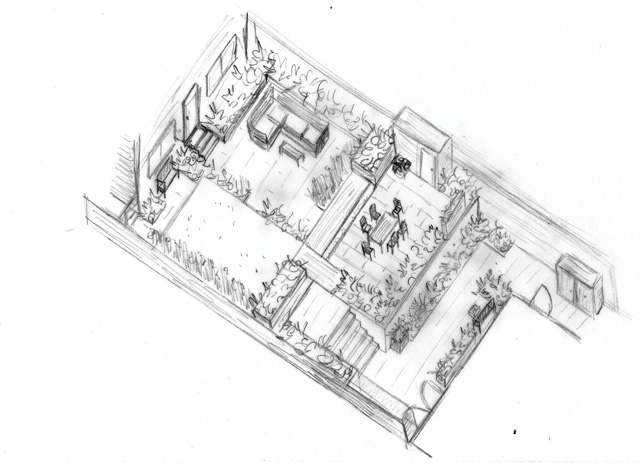 So we spent the morning together and worked through a concept design on site.  The benefit of doing this is that when he comes to build the garden, and has to fine tune the design, he'll understand the design decisions we made.
A concept design provides an outline plan but it's not fully resolved so there will be some working out to do later (dimensions of steps etc).  But for self-builder's it's normally enough to get them started because often they have the ideas but just need some help to pull it together into a plan that they can take forward and develop themselves.
The design is quite formal in layout but Rhys wants to create a contemporary space with clean lines.  The materials he uses will really help to shape the overall finish of the garden and I know he wants to clad the concrete block wall with some sort of contemporary slatted timber.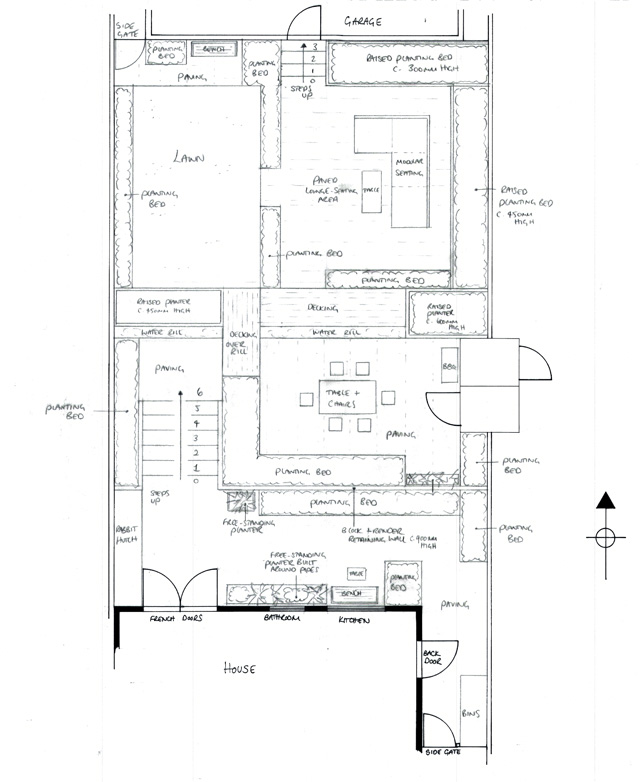 Although there's only one change in level, the difference in height is approximately 90cm so we needed 6 steps which takes up around 2.6m in depth. By moving them to the left side of the garden we've been able to utilise the area to the right for the main seating area.
The route to the garage was really important too, as this is where he parks his car and the French Doors are his main access into the house.
I can't wait to see how he gets on with the build phase of the project – it's going to take some time, but I think the finished garden will be amazing.  He's even going to make his own lounge furniture using old pallets!