From the drawing board: A big transformation to a garden in Leatherhead
6
Written by Lisa on 17th Sep 2013 in
From the drawing board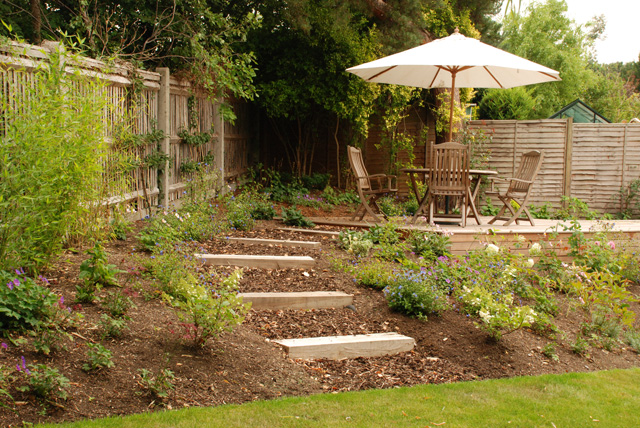 I've been dying to share the pictures of my Leatherhead project with you.  It's been quite a while since the construction took place, but every time I've had an opportunity to take some photos, it's just been too bright.

The main part of the construction for this job took place over the wet, cold winter months but we had all weathers thrown at us.  From torrential rain to snow and then baking heat and sunburn, we had it all, and  over a period of just two months too!
You may remember this garden and the designs for it, but I thought I'd remind you anyway because it's undergone quite a transformation.  When I first visited the site, you couldn't actually see much of the garden…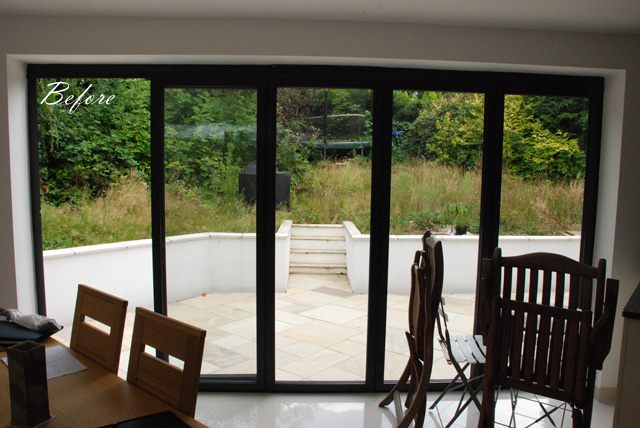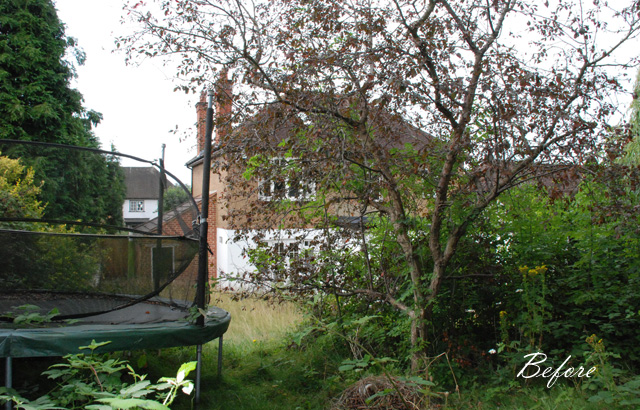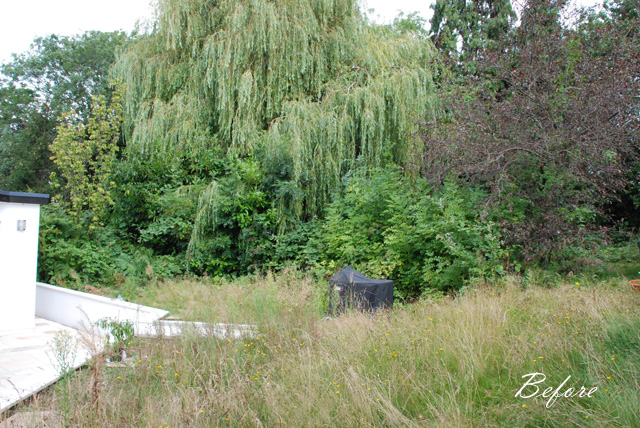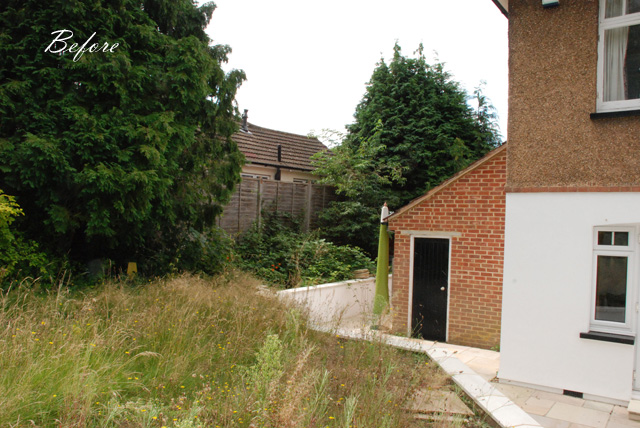 In fact it wasn't until the site was cleared that my clients, Nick and Jane, remembered just how much garden they had.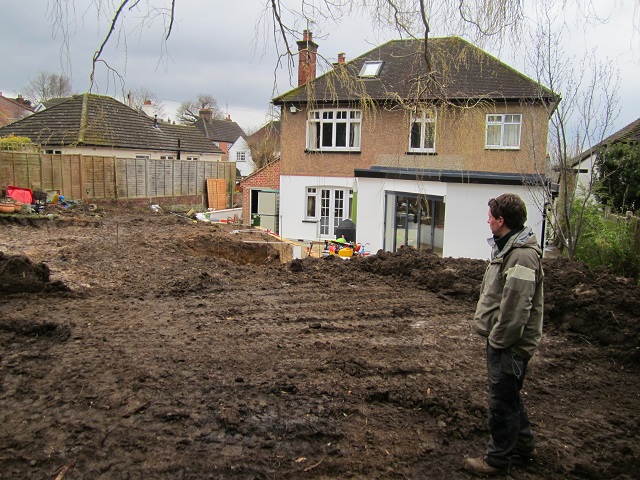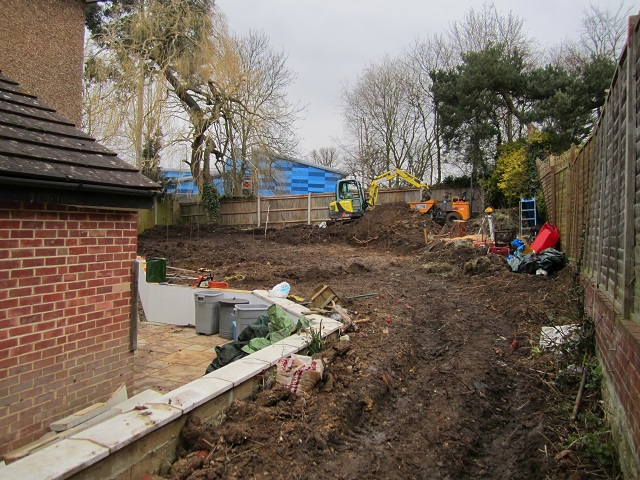 Taking out the large conifers made a huge difference to the space although the school building beyond the boundary has now been exposed.  Eventually the planting will cover it again but funnily enough you only really notice it in the photographs, when you're in the garden it's not an issue at all.
Before I share some more pictures of the finished garden I thought you might like a reminder of the concept sketches…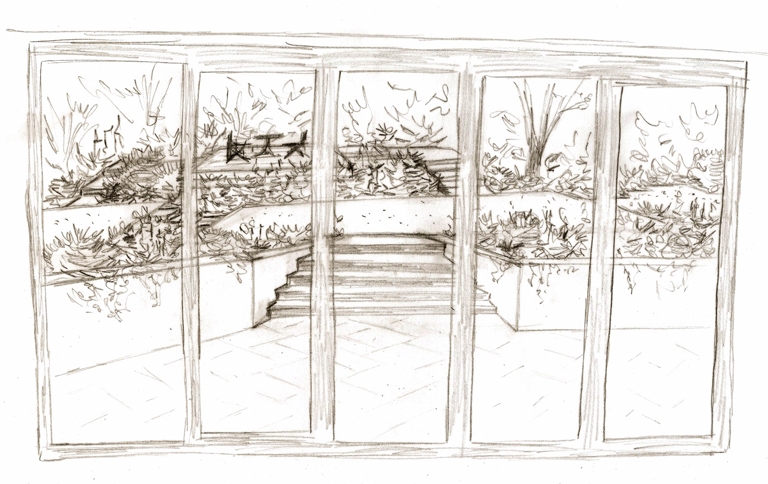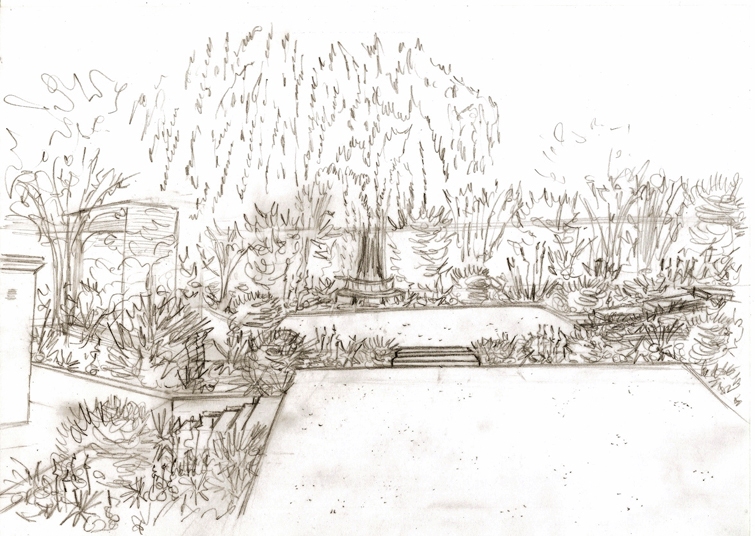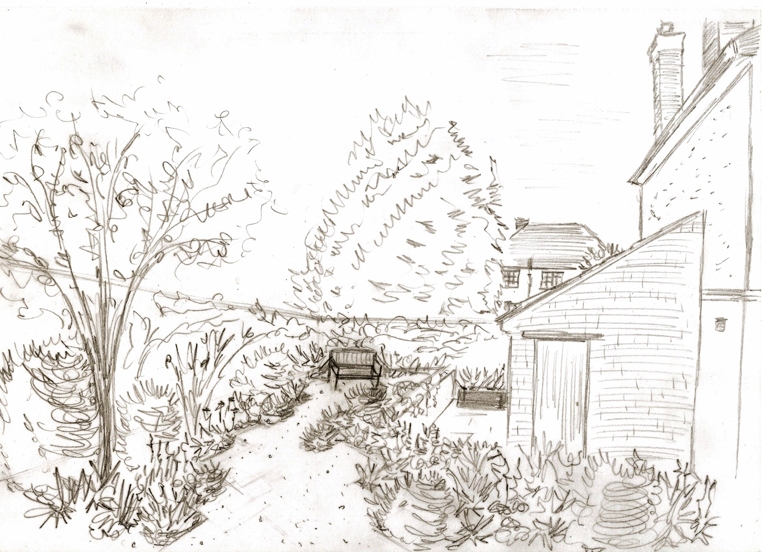 I think you'll agree that it's quite different now!?  The site had its challenges, particularly because the levels were quite complex to deal with and we had a couple of drainage issues which meant that we had to make adjustments to the design part-way through the build.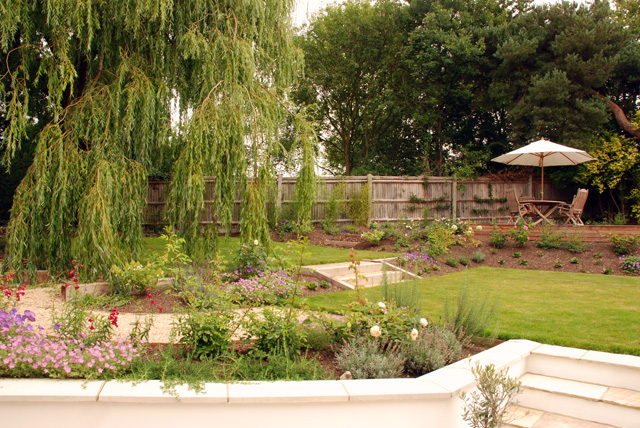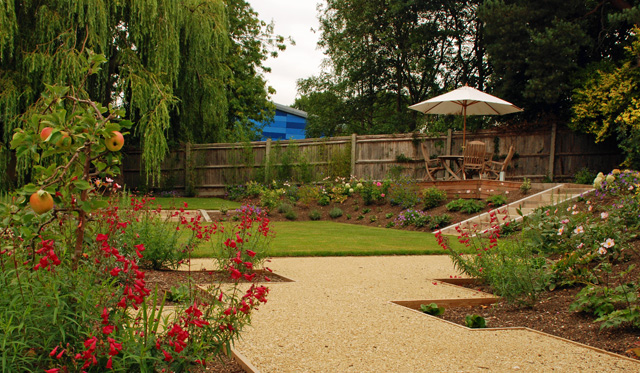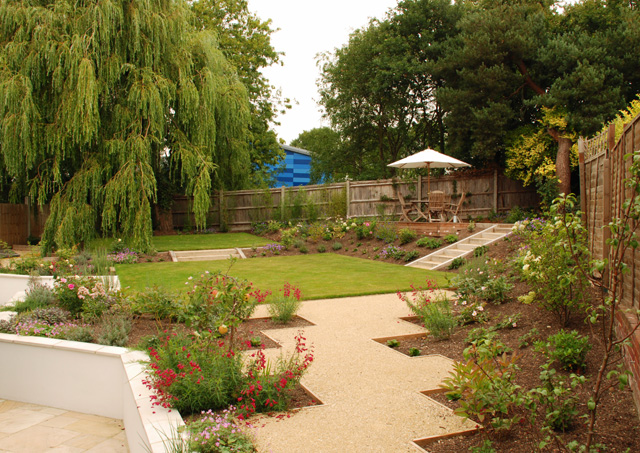 The planting of course needs to fill out, but the perennials have put on some serious growth already and by this time next year, it should feel much more established.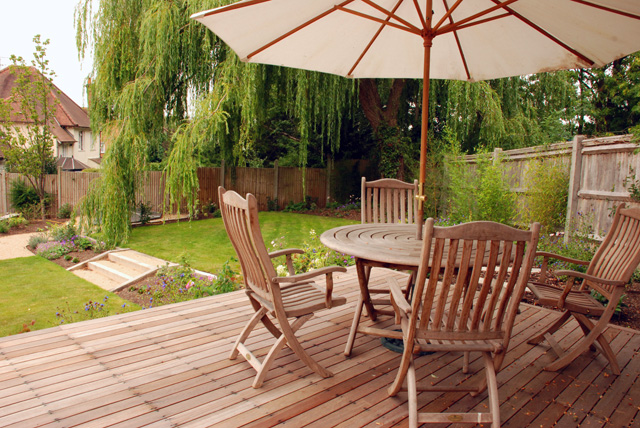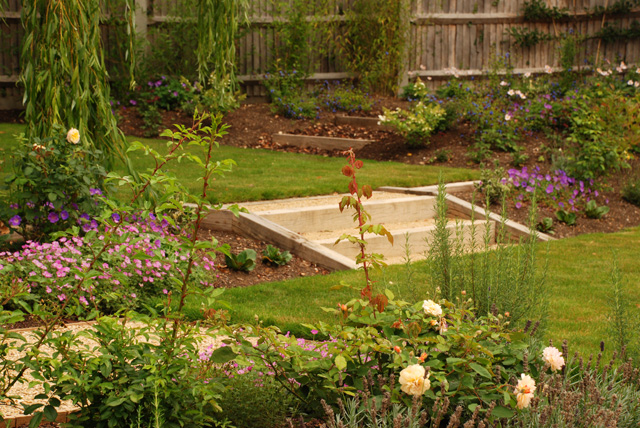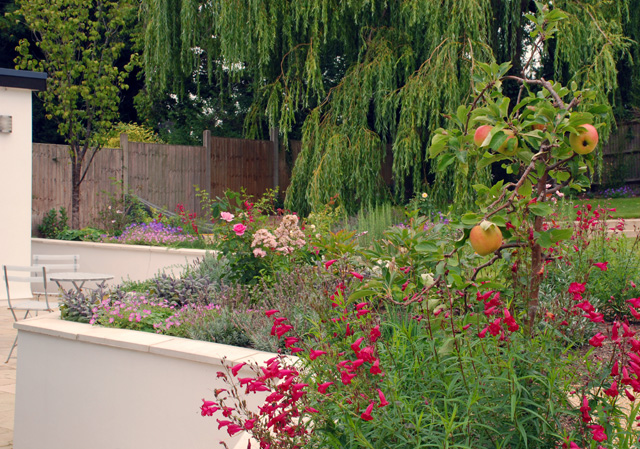 I love the fact that this garden now has structure but it also feels informal.  By creating different areas and terracing the slope we've made the whole garden usable.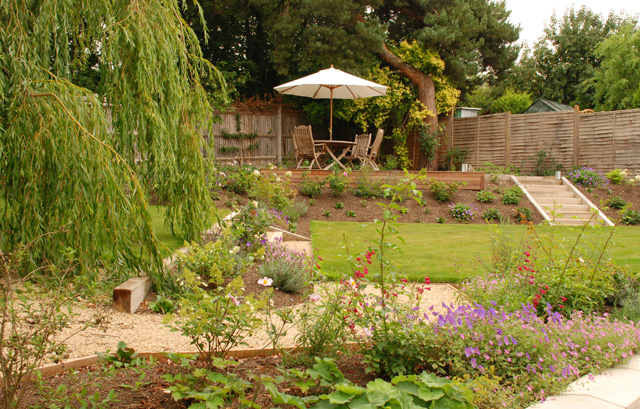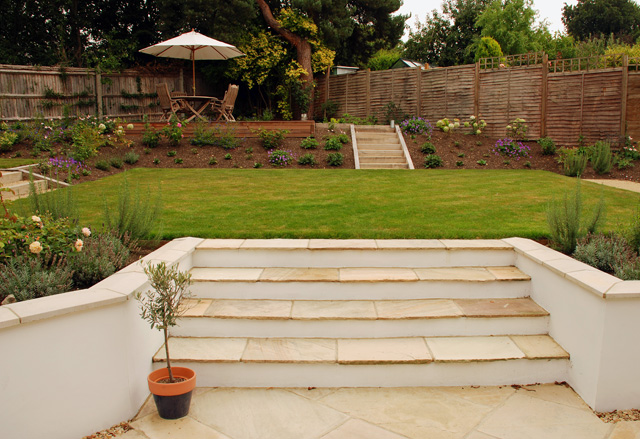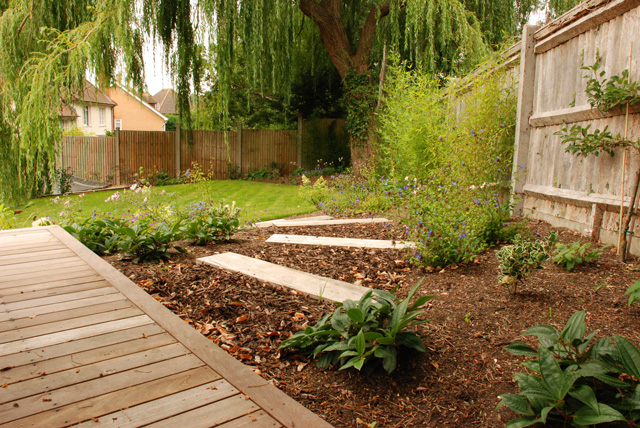 There are a few finishing touches to make, but these will happen over the next year.  The tree seat, summerhouse and bench are the main elements to come, but we'll also source the trees in the bare root season when you get more choice and better value for money.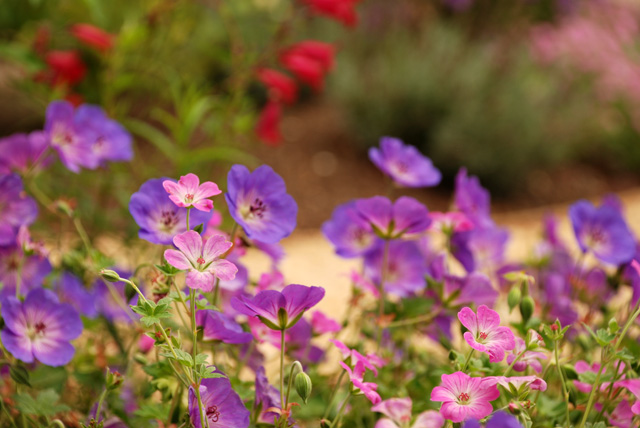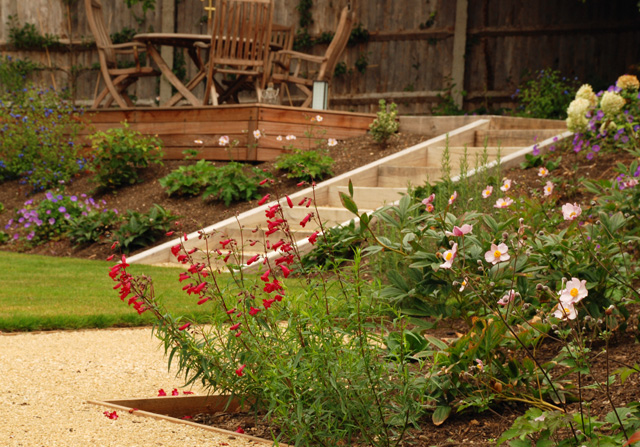 I hope you've enjoyed looking back at this garden's journey – it's one of my favourite gardens to date.  I love the change in levels and the fact that we've managed to deal with these in quite a subtle and cost-effective way.
(Images: Lisa Cox)
6 Responses to "From the drawing board: A big transformation to a garden in Leatherhead"