From the drawing board: A garden with "wow" factor…2 years on…
8
Written by Lisa on 27th Aug 2012 in
From the drawing board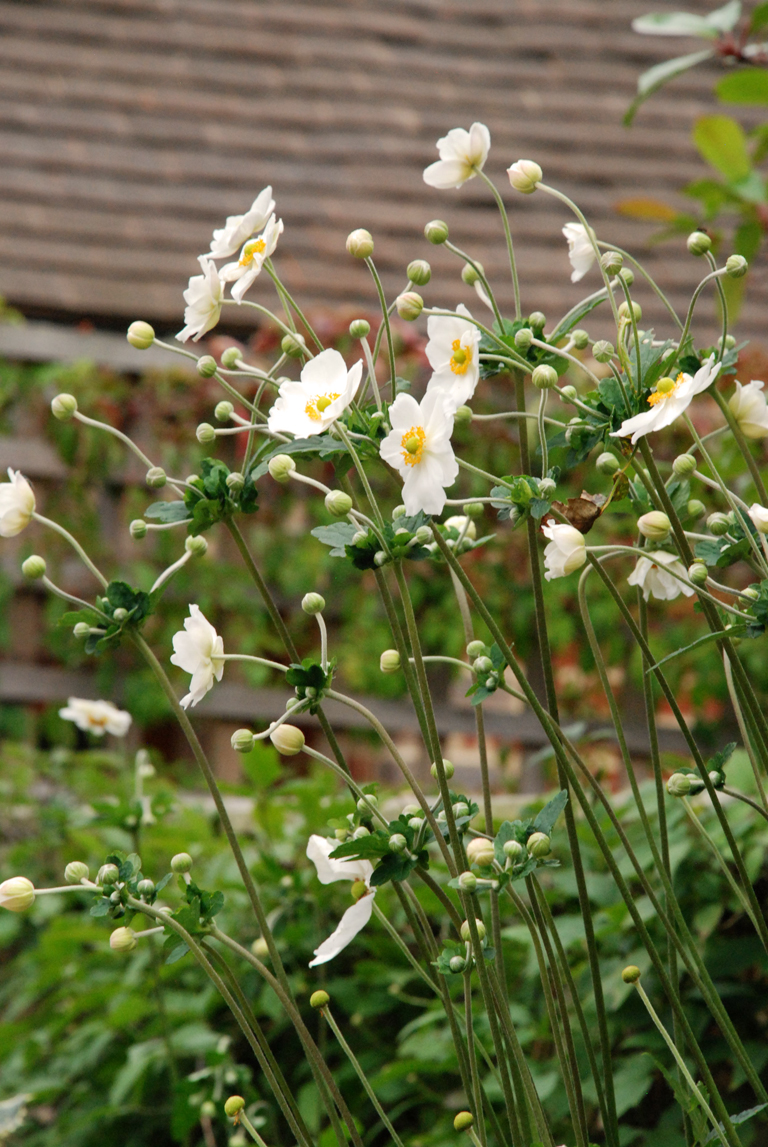 One of the first blog posts I ever wrote featured a courtyard garden I designed for a client in Reigate.  Whilst the build was in full swing my client was swept off her feet and by the end of the project she had accepted a proposal of marriage and decided to sell the house.
The house has been let out for the last two years and I haven't been able to go back to see how it has progressed.  I'm sure you can imagine how thrilled I was when I had a phone call out of the blue from the new owner.
For two years the garden hasn't really been maintained and it had become a bit overgrown so he wanted some help to get it back in check.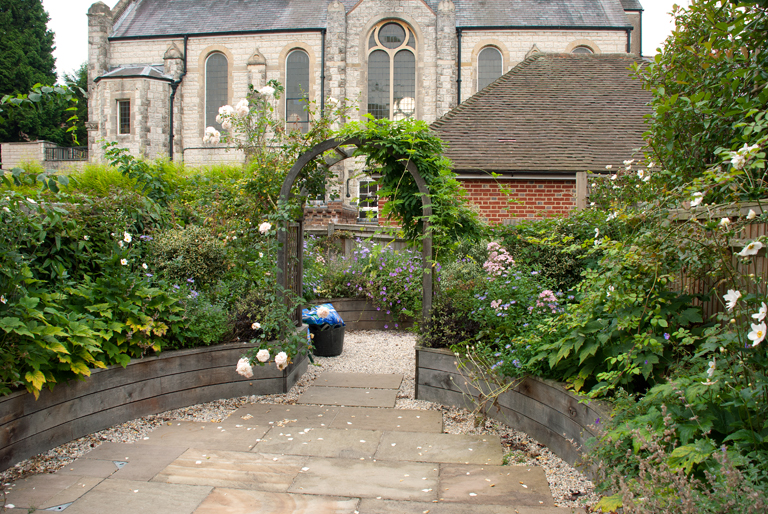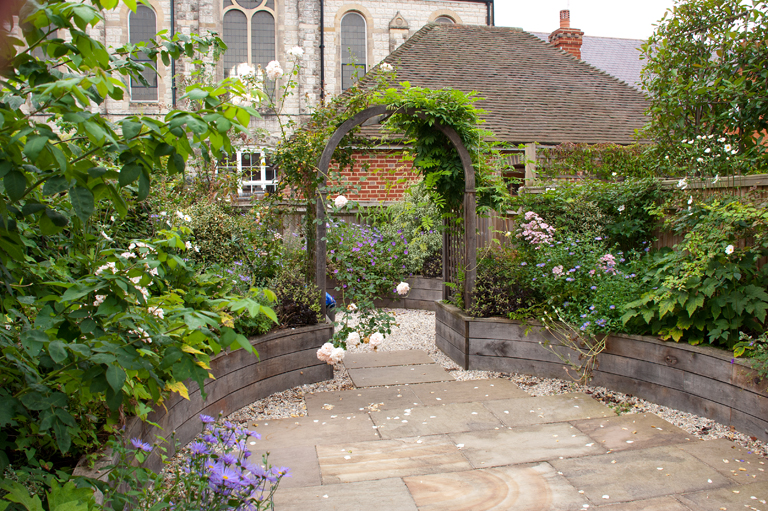 So we agreed that I would do a one-off clear up which would enable me to assess what was there and then we could make any adjustments.  Last week I spent a very long day at site and this was the end result…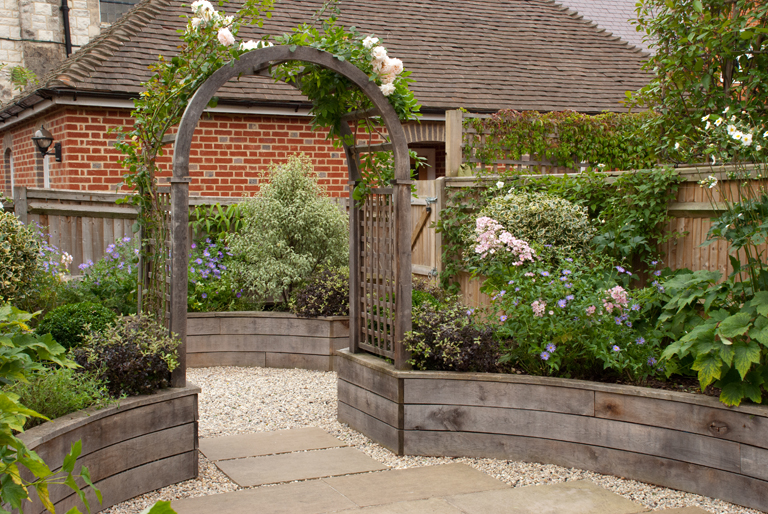 It's a shame that I had to cut back some of the  climbers which had scrambled through the plants rather than against the fence.  I also had to cut back some of the geraniums and asters because they'd gone all leggy but there are still a few splashes of colour left.
I think the new owners would like to add some trellis to the top of the fence and this will really help to make the garden feel more secluded….we didn't have the budget when the garden was first built.
So I thought I'd leave you with the before, post planting and how it looks now pictures – it's always great to see how a garden moves on and I think the romantic planting has now come to life.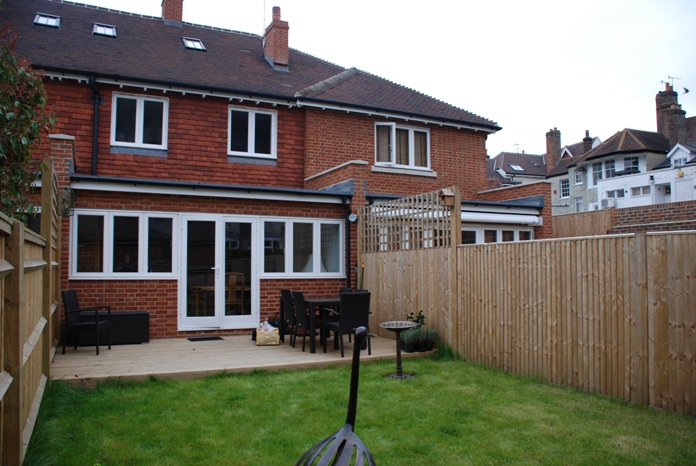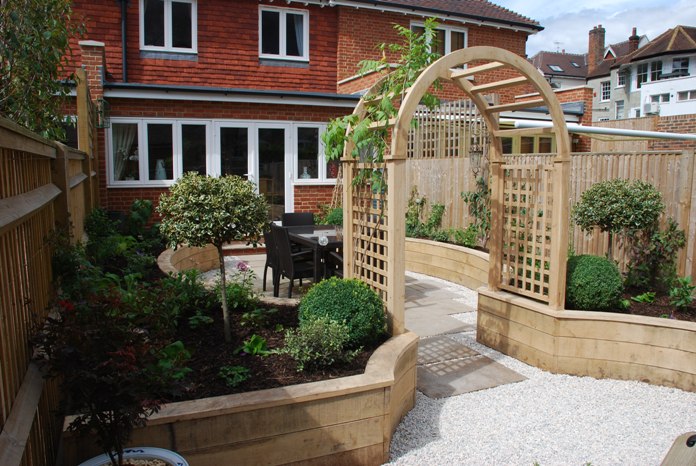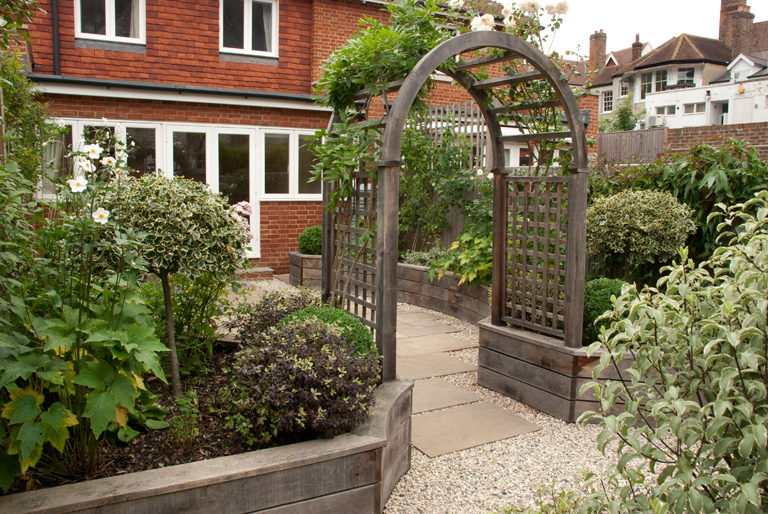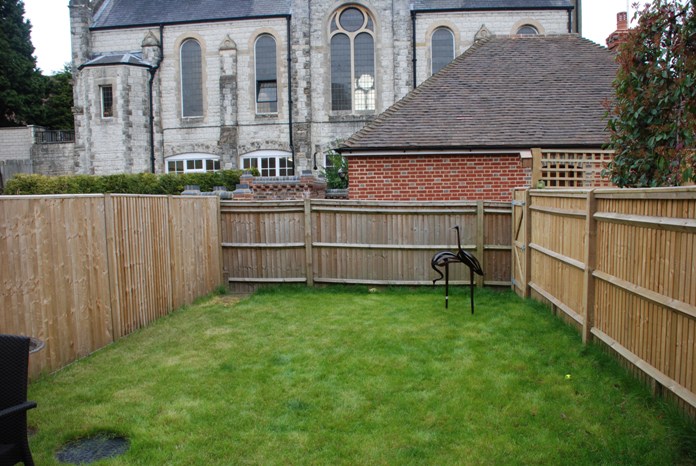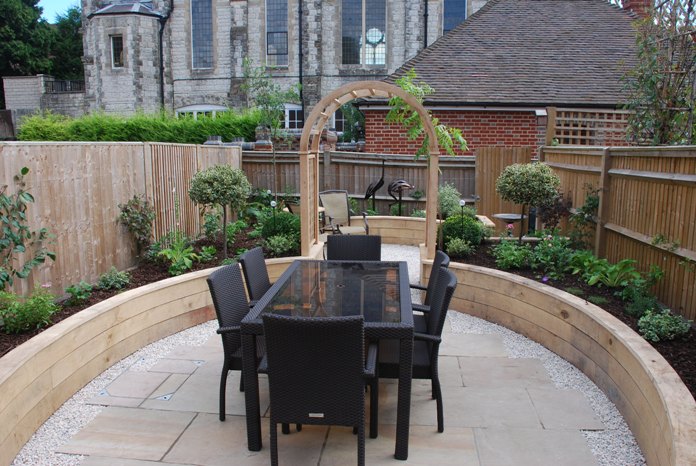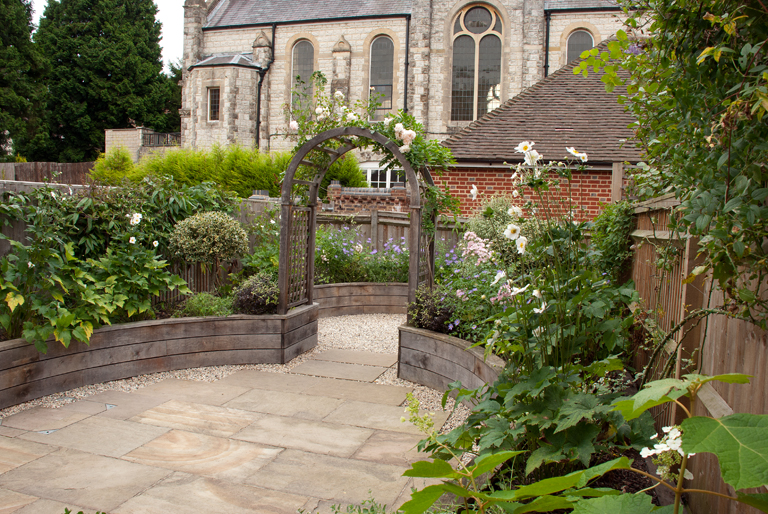 Not quite the same without the furniture and sculpture, but they'll be easy enough to replace and I still think it has some "wow" factor, don't you?
8 Responses to "From the drawing board: A garden with "wow" factor…2 years on…"