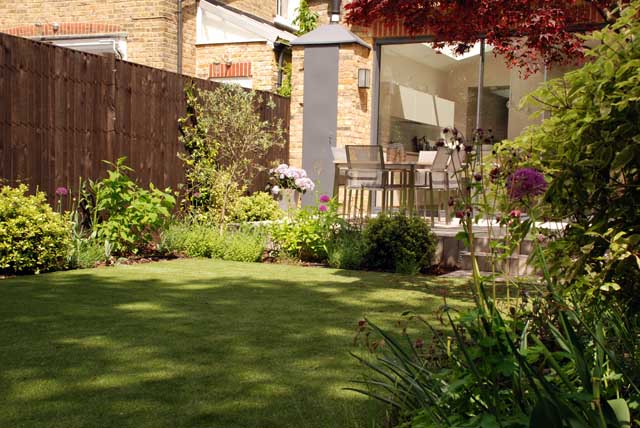 It's 6 months since I planted my project in Chiswick so when I was up in London for the RHS Chelsea Flower show I popped over to see how it's doing.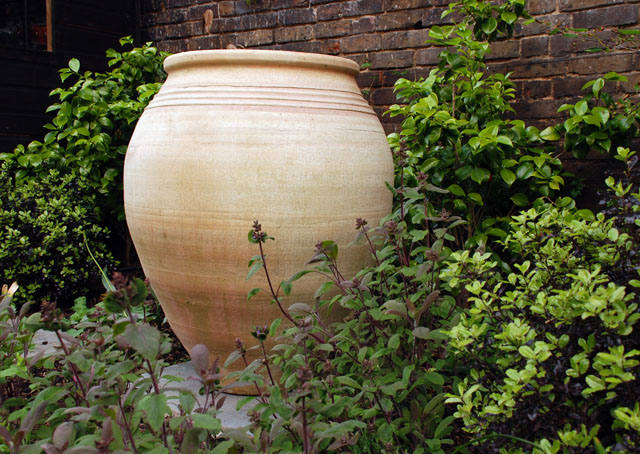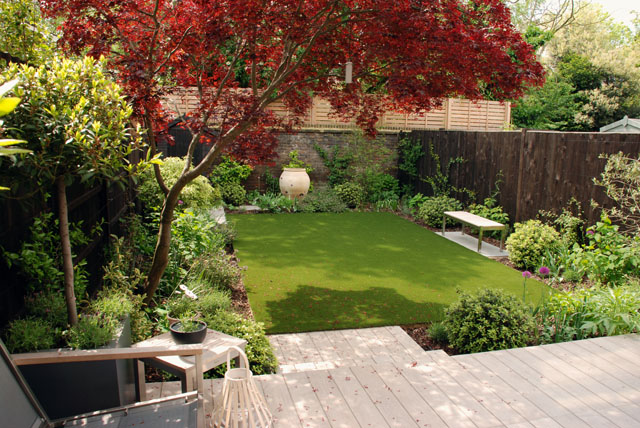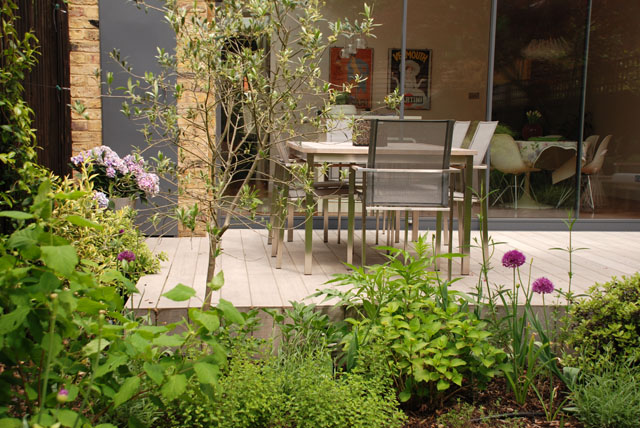 When you first plant up a garden it always looks a bit twee, but already it's starting to feel more like a garden and the planting is really settling in well even despite the very wet winter we've just had.
Of course it helped that the day was warm and sunny.  What a transformation from the back yard that is used to be…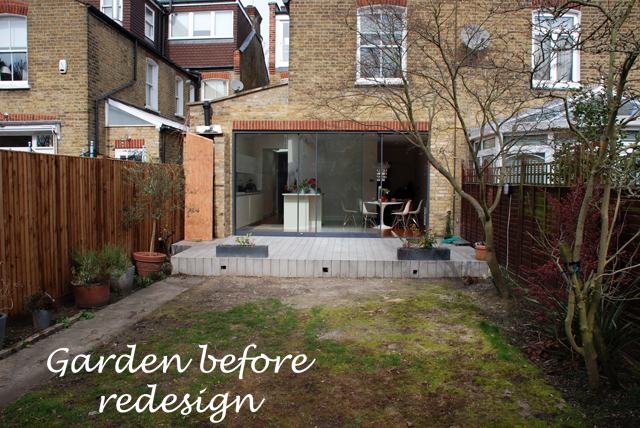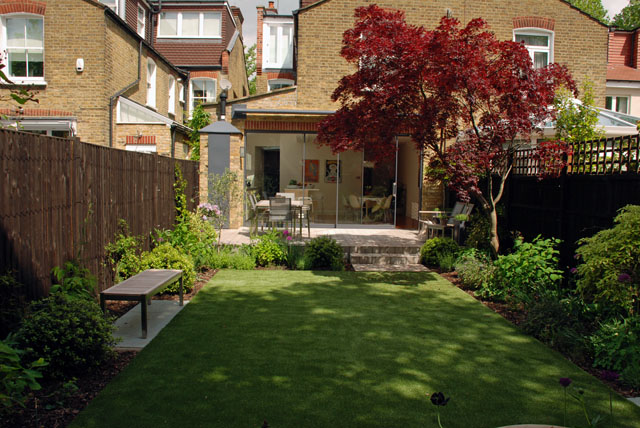 One of the best parts of my job is seeing the new garden when it's had time to mature and this garden I know will look even better later on this summer.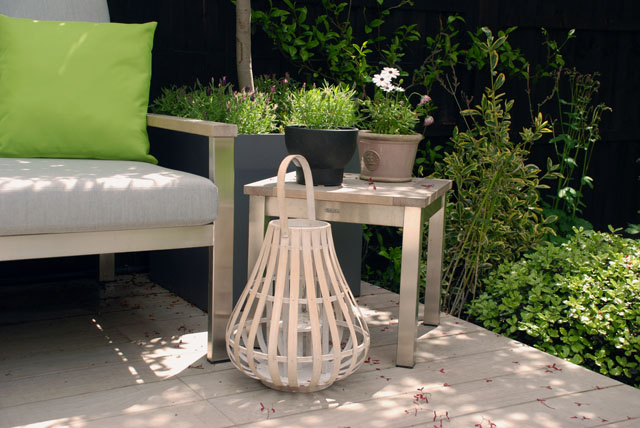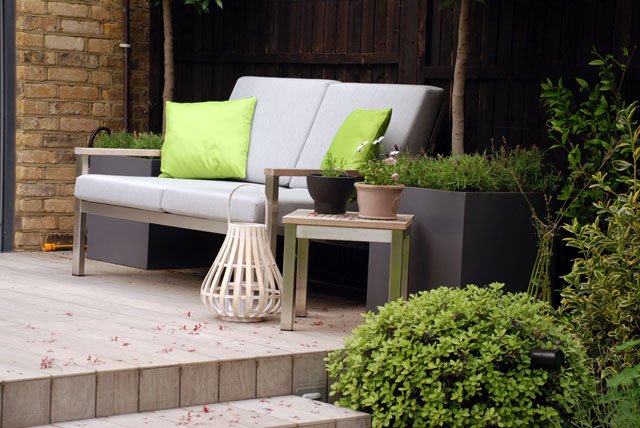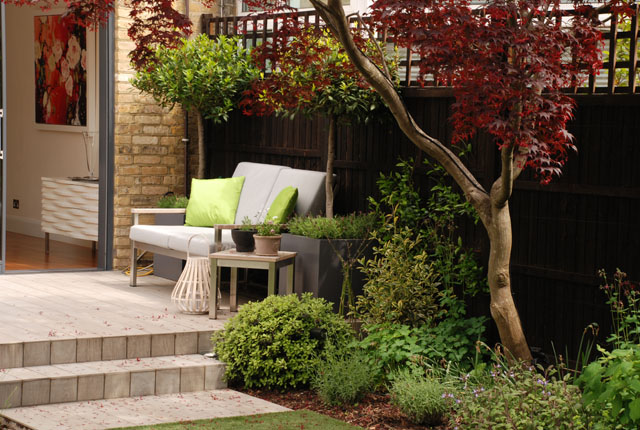 But I can't wait to see what it looks like next year once it's been through all the seasons.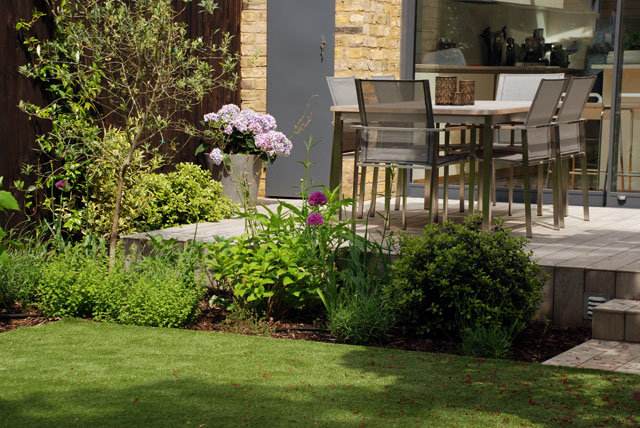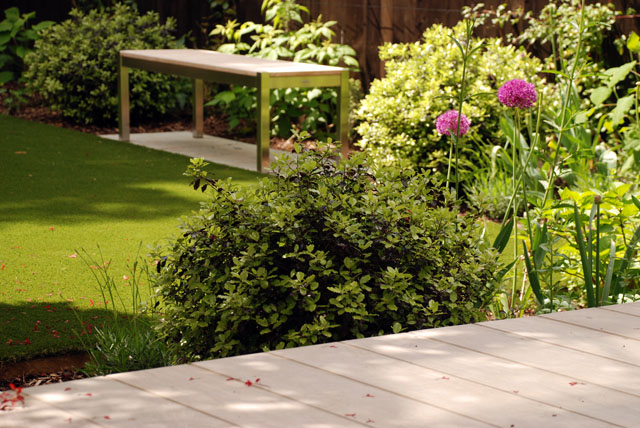 This garden is now inviting and "warm".  The minute you walk into the house you're drawn through the hallway to the kitchen at the back.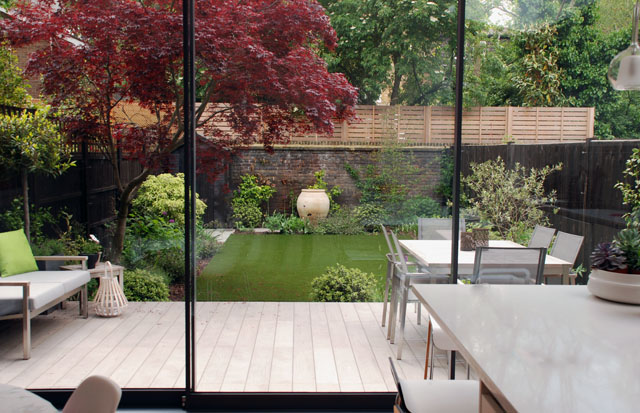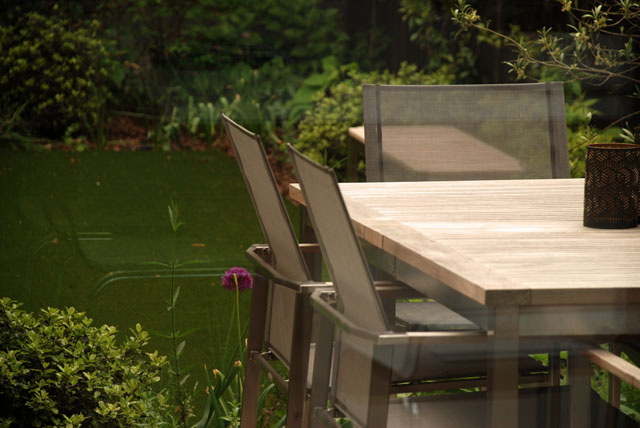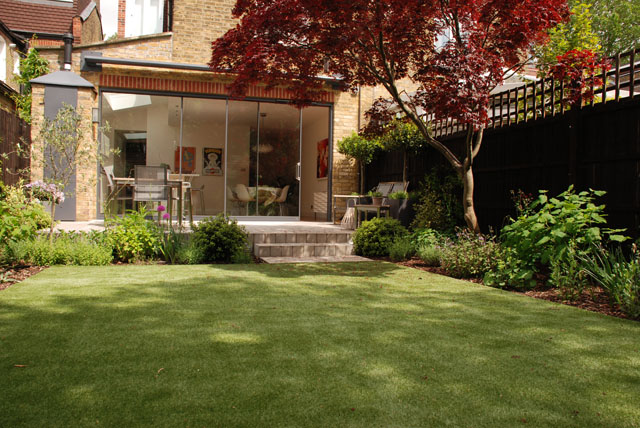 It's another room to the house which you feel connected to whatever the weather and time of day.  Subtle lighting within the planting provides interest at night too when the sun's gone down. What more could you want from a City garden really?
(Images: Lisa Cox)
3 Responses to "From the drawing board: Chiswick garden 6 months on"