From the Drawing Board: Concept design and sketches for an interior designer
0
Written by Lisa on 5th Sep 2011 in
From the drawing board
I have recently been commissioned by a local interior designer to design the entranceway to their new office.  Their business has just gone through a period of rapid growth and this has resulted in a garage conversion project to provide more office space for their team.
The new meeting room, where they will now meet with clients, looks out on to what was the hard standing outside the garage.  Because it is the main entrance to the office, it needs to be welcoming and inviting.  We also wanted to create a space where staff could sit out at lunchtime if they wanted to.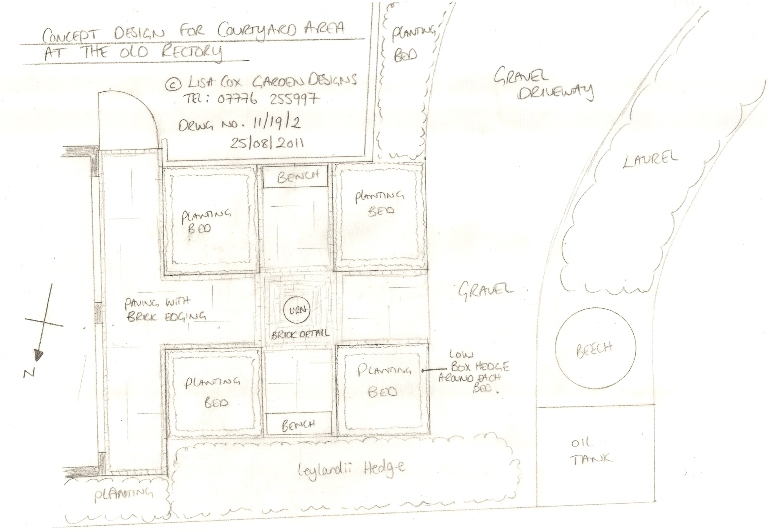 The adjacent courtyard between the office and their house is very "country manor" in style – York stone paving around a parterre of box hedging with a central water fountain.  Because the areas connect to eachother, it was really important to bring the same style and feel to the front courtyard.
This is the view as you approach the office from the driveway.  The planter at the end of the drive serves as a focal point  – there is an oil tank in the corner so access had to remain in tact and planting in this area was not therefore an option.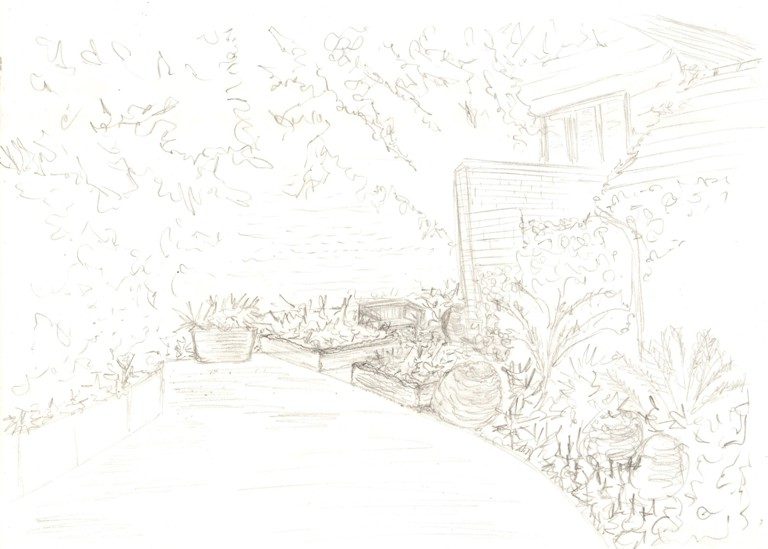 The entrance itself is a symmetrical parterre-style courtyard with simple planting and bench seating.  The terracotta urn provides interest from all viewing points whilst still allowing easy access to the office space.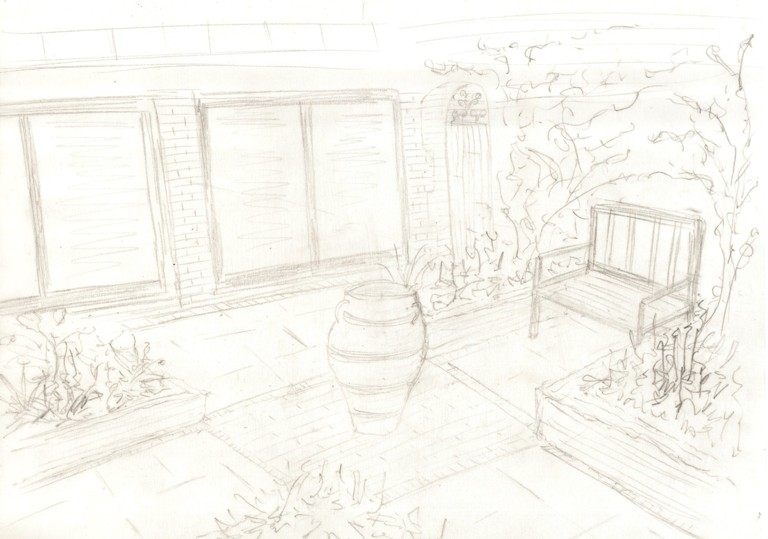 The canopy of a large beech tree shades the whole area so it will be really important, when we get to the planting design, to choose the plants carefully.  It must look good at all times of the year so evergreen plants will have to be key.