From the drawing board: Concept design for a garden in Cheshire
0
Written by Lisa on 6th Sep 2016 in
From the drawing board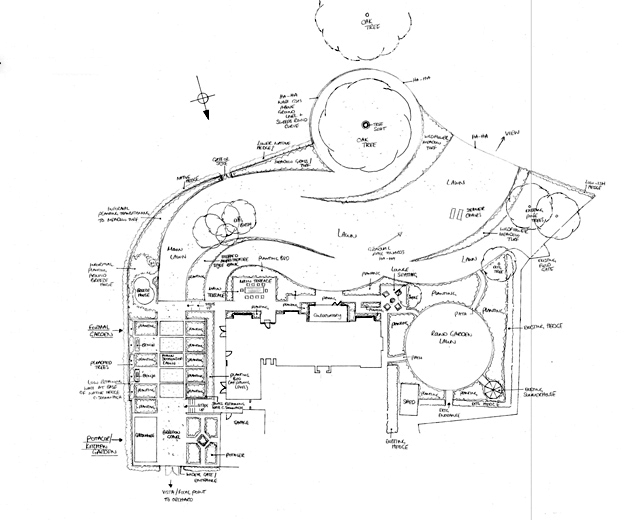 You may remember that I have recently been working with a client in Cheshire.  They have a large garden, surrounded by open countryside with far-reaching views across the landscape, towards North Wales.
They contacted me back in May because the thoughts I'd written about my own garden resonated with them, especially the desire to connect the garden to the landscape beyond.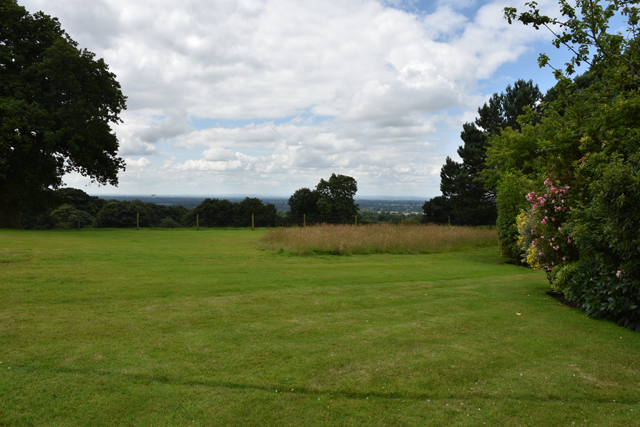 The garden at the moment is pretty much a blank canvass but there are some features that we'd like to make more of.  The "round" garden, for example, has some really mature planting, but some of it requires some thinning out and the lawn area needs to be redefined.  I also feel that it should be more of a secret garden, which will also provide a more sheltered space on windy days.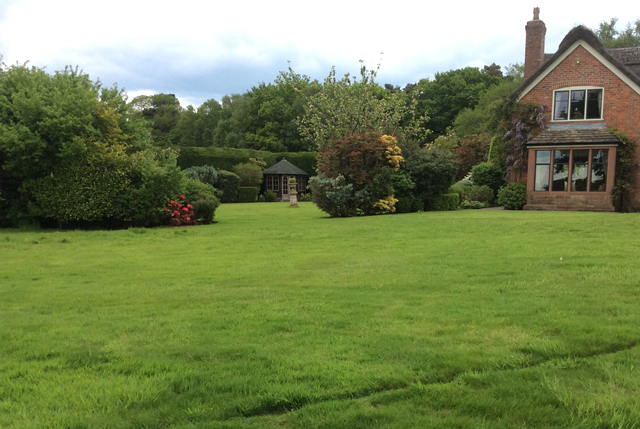 At the side of the house, the garden slopes from the boundary down towards the house so we need to incorporate a small retaining wall in order to level off the top area.  This part of the garden will be formal in layout with pleached trees along the boundary and bench seats that look back towards the house.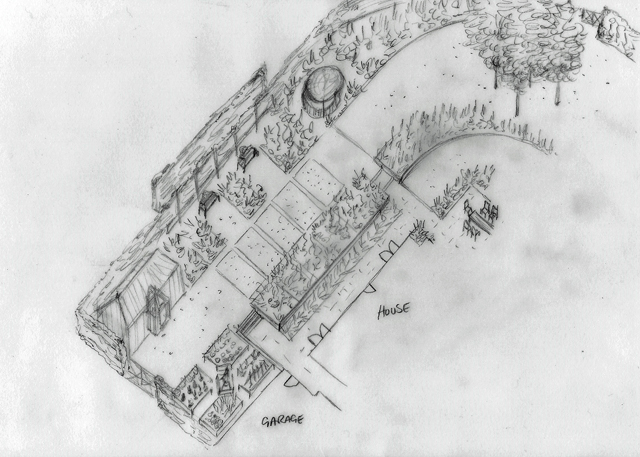 At one end, a kitchen garden will lead out onto the orchard and at the other end, the main part of the garden will lead the eye in sweeping curves to the view along the SW boundary, becoming less formal as we move away from the house.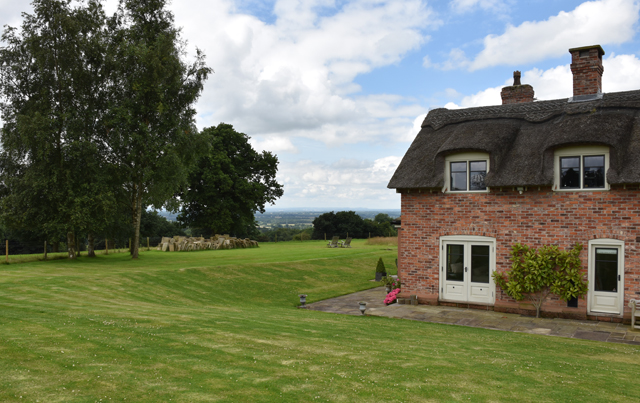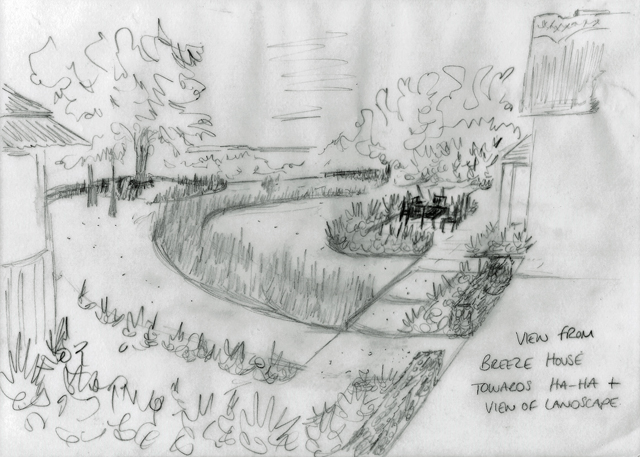 In addition to the formal garden at the side of the house, the main terrace areas really need to be properly defined.  I've pushed them out into the garden slightly and I often do this because it's much more inviting. In such a large garden, there's no reason at all why it needs to butt up against the house wall.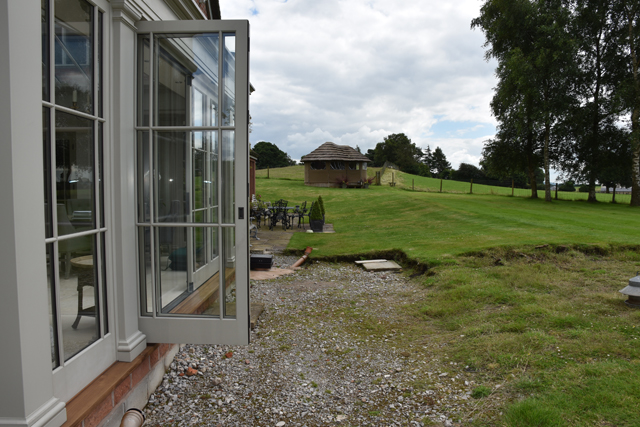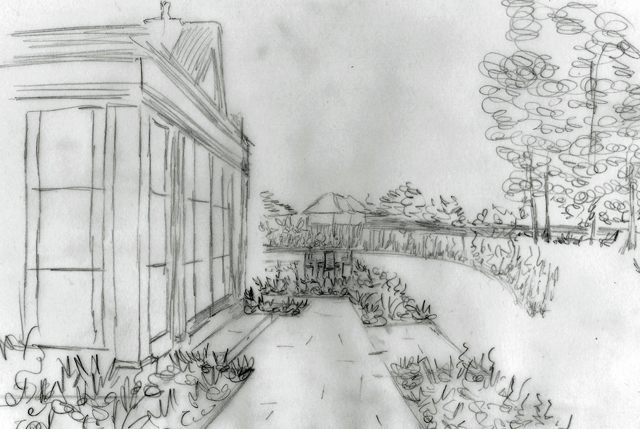 I wanted to keep the view clear from the conservatory too so that the large oak tree and tree seat will be a natural focal point from the house.  I'm so excited that we are incorporating a ha-ha.  My clients do own the fields beyond the boundary, but how wonderful it will be to have an uninterrupted view.
There are sections of our own garden where you can't see the fencing around the field. At times you glance up and think the cows or sheep are in the garden – I love it!
So, we now have an overall conceptual plan for the whole site but because it's so big I'll be working up each area of the garden at a larger scale to ensure that there's enough detail for the contractor.  I can't wait to get started with the next phase!