From the drawing board: Concept design & sketches for a client in East Horsley
0
Written by Lisa on 1st Apr 2014 in
From the drawing board
I have recently started working with a new client in East Horsley.  She brought the house at the end of last year and work is about to start to renovate it.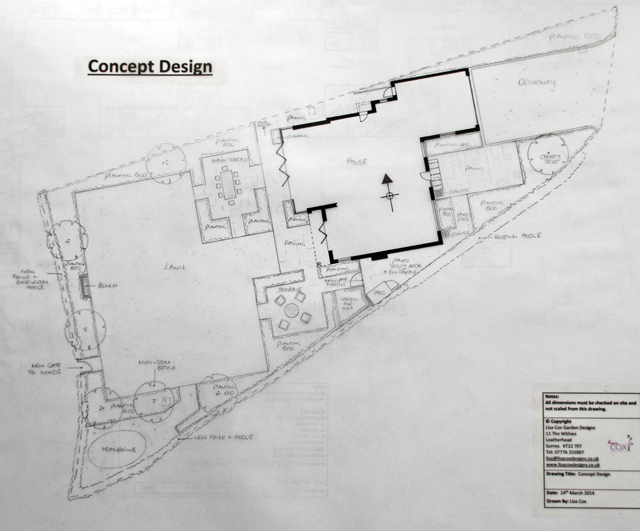 I'm therefore working to finish the plans for the garden before the builders arrive so that we can work through the build phase in the most efficient and cost effective way.
The front garden now is quite enclosed so all you see when you arrive is the white door of the garage…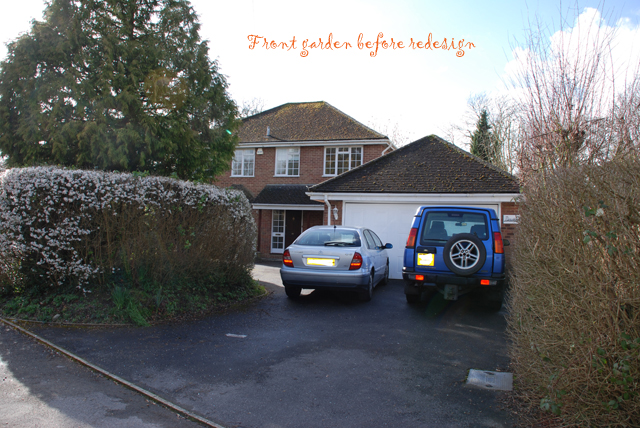 The new design will open up the front of the house and make it more inviting, with enough room to accommodate 4 cars.  I wanted the driveway to feel separate from the route to the front door and the planting will help to do this.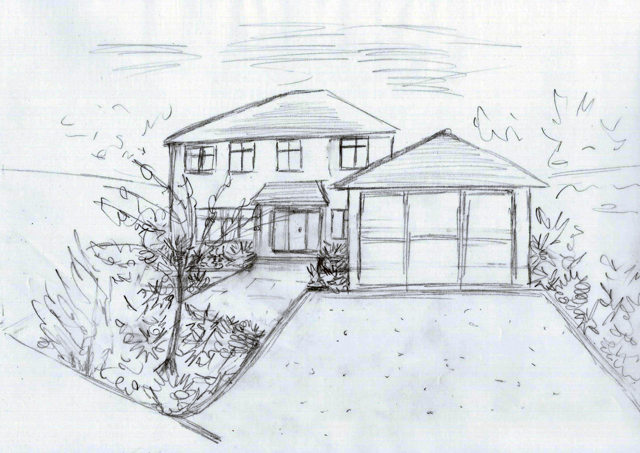 At the moment the back garden is mostly laid to lawn, but there is a large bank of planting on the left hand side which is huge.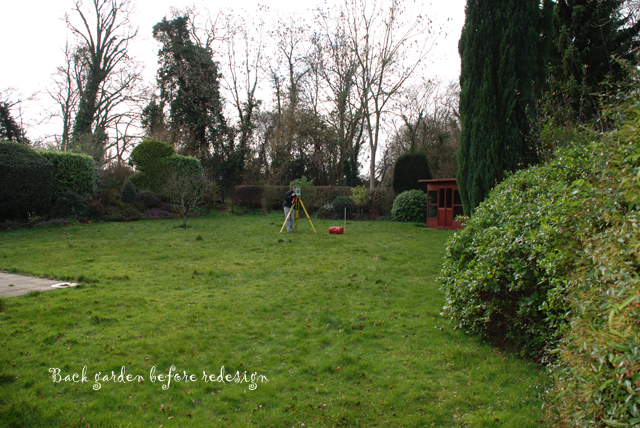 You'll see from the plan above how big this space is so we plan to level off this area and make use of what's there.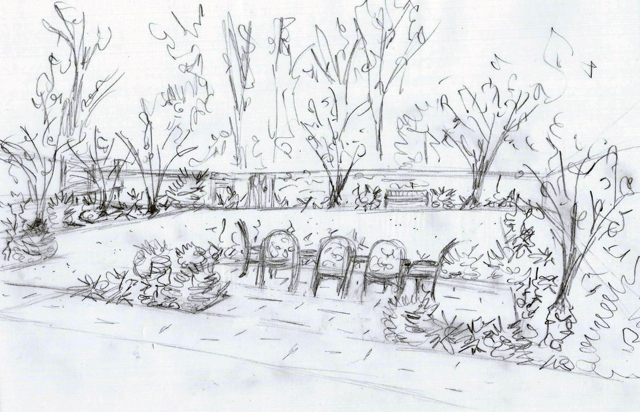 My client has two boys so the new lawn space is really important, but I also wanted to give her space to relax and enjoy with family and friends.
The house will undergo quite a transformation so my sketches are based on the architect's drawings.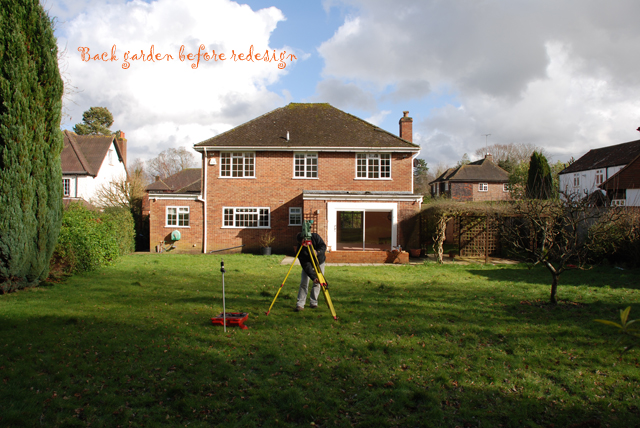 As the kitchen will open up on to the garden through bi-fold doors, I wanted the terrace to sit further into the garden.  Not only will it look more attractive from the house but it will also feel separate from the access route around the side of the house.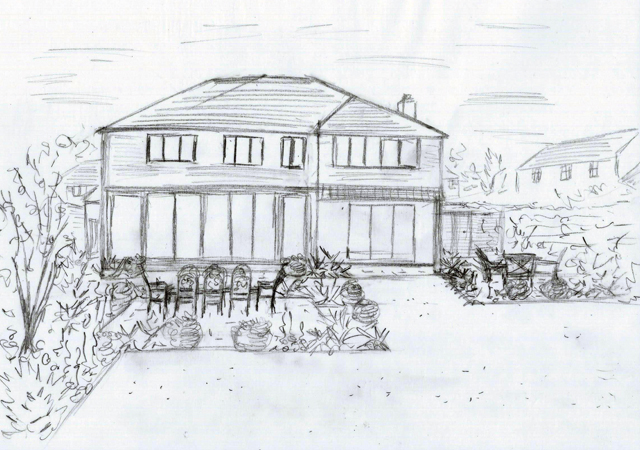 Looking across a planting bed will give the garden more depth, making it feel bigger.
I'm really looking forward to the build phase of this project which is likely to get going at the end of the summer.  I'll keep you posted with the progress!