From the drawing board: Concept design & sketches for a client in Reigate
0
Written by Lisa on 10th Apr 2014 in
From the drawing board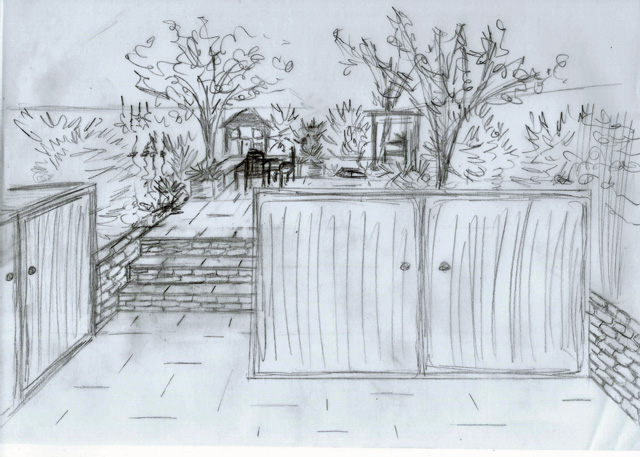 I have been working with my client in Reigate for just over a year now as they are currently living in Egypt and aren't planning to move over until the end of this year.
The house is rented at the moment, but come July the building works will commence and this will also include some changes to the garden.  I'll be working with one of my regular landscapers, Ben Deighton, to bring the garden to life and we'll be working closely with the builder to ensure that everything ties in ready for my client's arrival in the UK.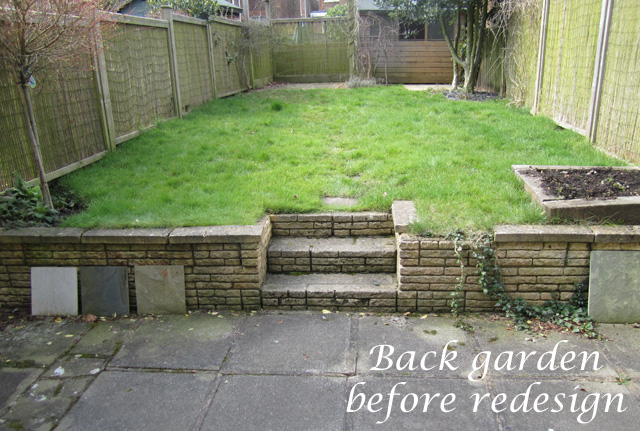 The back garden now is very much a blank canvass, with a small area of paving against the house wall and the rest laid to lawn.  As there is no room for the wheelie bins and other storage at the front of the house, the new area outside the back of the house will be more of a utility area.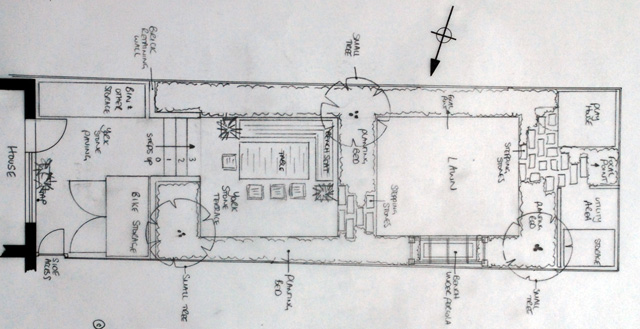 I have moved the terrace out into the garden to give more space – access is tricky so most of the building materials and waste will need to be taken through the house and any excavation will need to be done by hand.  So, I have designed the garden with this in mind which will help to keep the cost down.
The end of the garden will become a more family-oriented space with a play house for the children and lawn area for basic outdoor games.  They live near the local park so more energetic games will be taken there.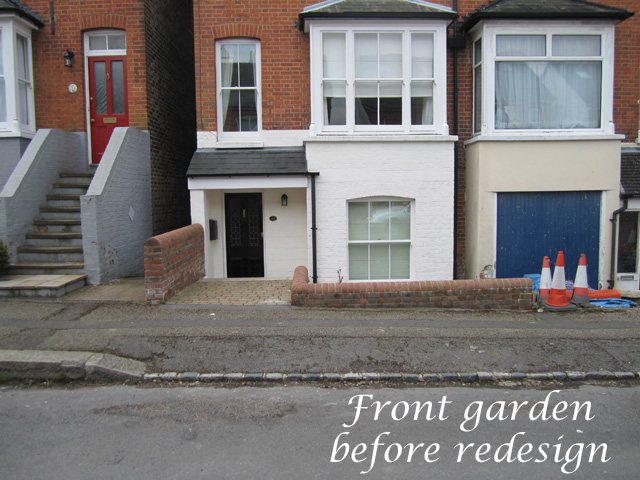 The front of the house now isn't very attractive, but it's a tricky space because the levels are quite complex.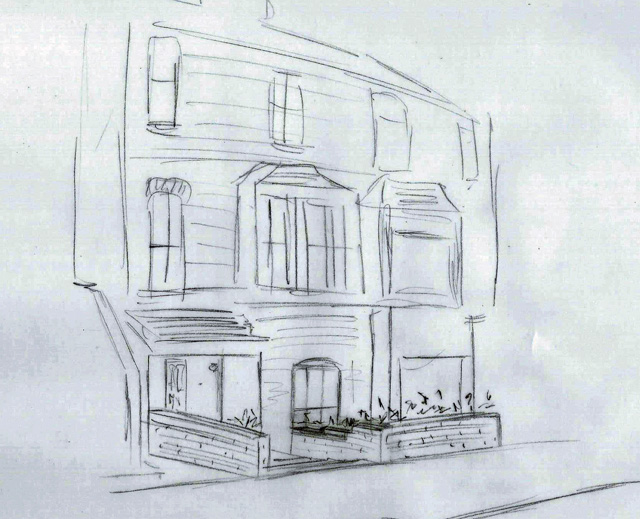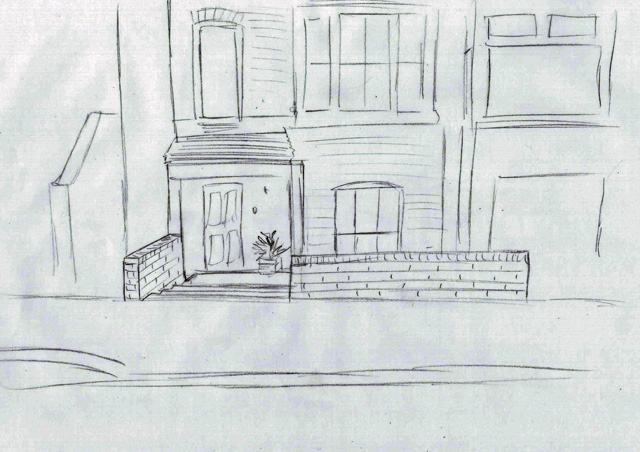 The new design will give the front a more welcoming feel with planting that also enhances the view looking out.  I propose to move the steps further up the pathway so that when you get to the porch you have space to breathe.
I'm looking forward to seeing this project through – the build phase should start at the end of July so I'll keep you posted with the progress.