From the drawing board: Concept design & sketches for a garden in Elstree
0
Written by Lisa on 22nd Sep 2015 in
From the drawing board
I have recently been working with a couple in Elstree in Hertfordshire who are trying to make more of their garden and wanted some help to get started.
They really dislike their existing terrace because it's one big mass of hard landscaping and they also want to create a further sitting area out in the garden next to the summerhouse.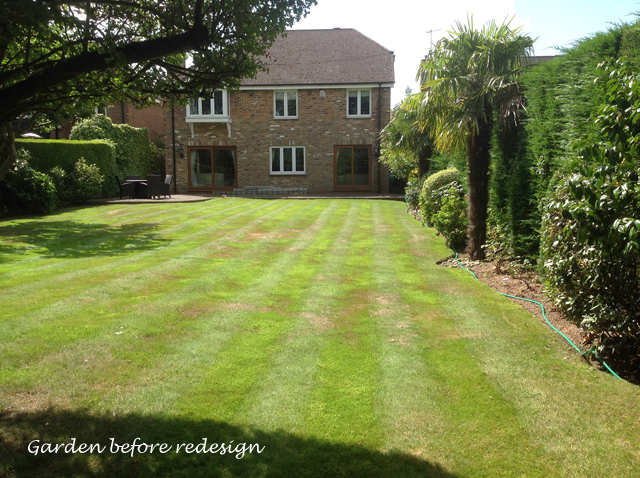 The garden faces North East and this means from lunchtime onwards, the only space that catches the sunshine near the house is the paved area where the furniture is currently located.  Although they're happy to sit in the shade when the weather's hot, they also want the flexibility to sit in other parts of the garden too.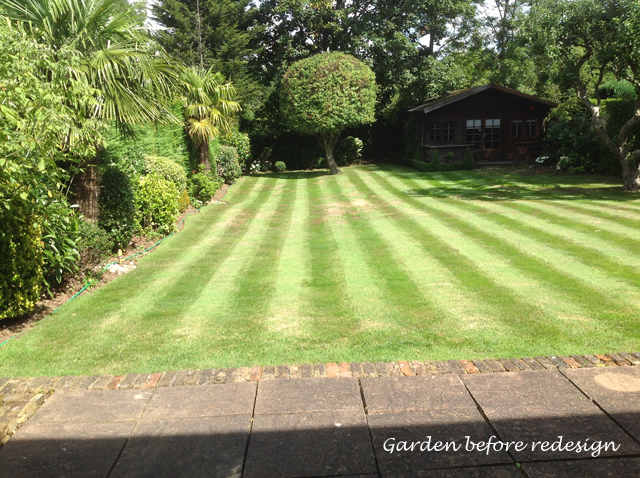 Initially I've produced a concept design (shown above) and a series of sketches which I always put together to help my clients visualise how their new garden might look and feel when it's finished.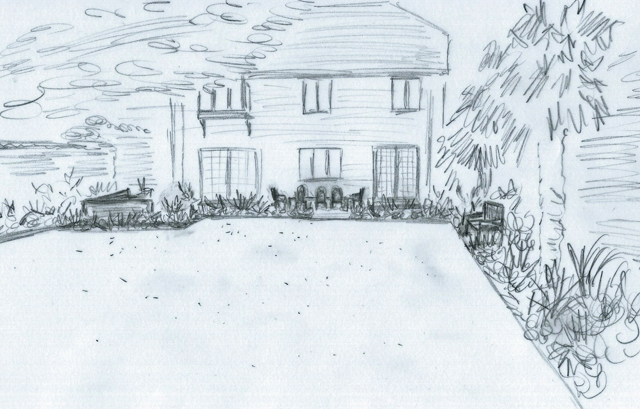 What this garden is crying out for is plants, especially where the hard landscaping meets the house wall.  There's also currently no real reason to venture out into the garden, other than to go to the summerhouse of course.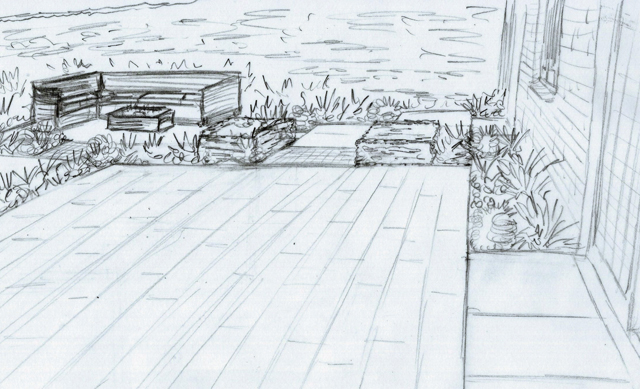 The design for the new garden divides up the space to create series of "garden rooms" – this always gives a garden more depth.  Even low planting between each area will give a sense that there's more to see than initially meets the eye.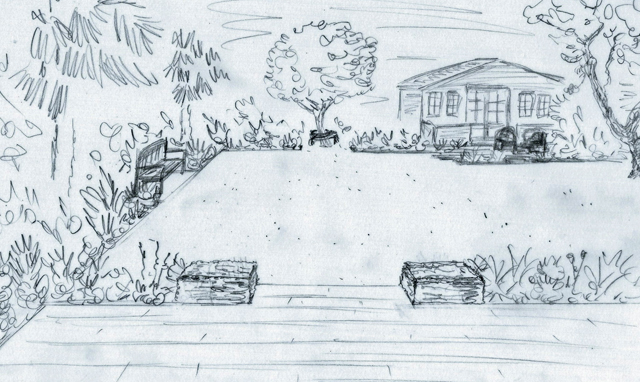 One of the key areas is the main terrace which remains near the house but we've divided up the space to create different zones.  My clients wanted the main eating area to be near the house so we're looking at ways to heat the area on chilly evenings.
The lounge-style seating on the decked area catches the sun for most of the day, but the fire table will help to add a burst of warmth in the evening if it's a bit chilly and make it feel more cosy.
Down by the summerhouse the seating area is less formal, with staggered paving and easy chairs.  The addition of the seat under the tree will provide a focal point from the house and will give an additional space to sit.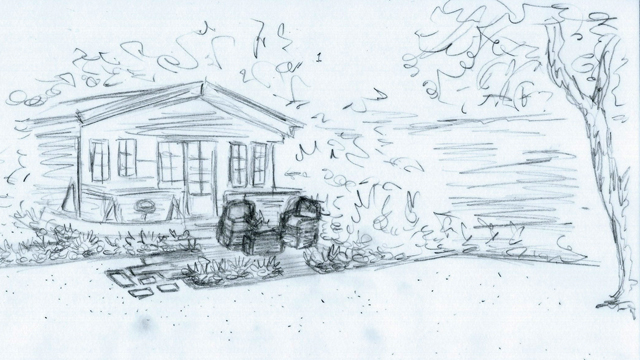 I have worked completely remotely on this project so far as it's a fair distance from South Wales, but the process has worked really well – technology makes life so much easier, even with our internet coverage which can be a little patchy at times.
The beauty of a concept design is that it helps people to get started.  I may get involved further down the line, but for now we have created an outline design which has the main structure and layout in place that they can take forward and develop themselves.