From the drawing board: Concept design & sketches for a garden in Hereford
0
Written by Lisa on 13th Dec 2016 in
From the drawing board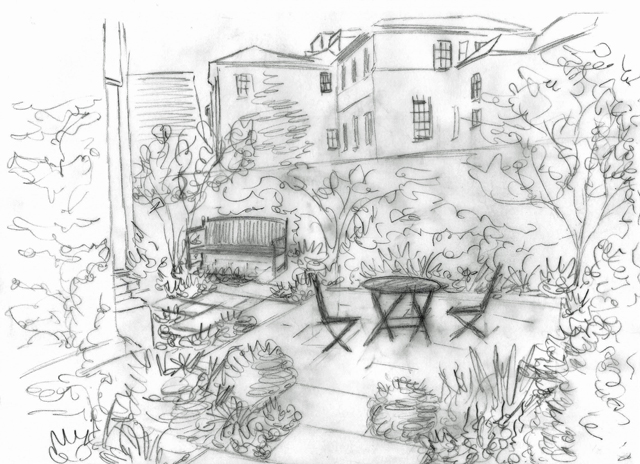 I've recently been working with a client in Hereford who has just moved into his house in the middle of Hereford. It's a small garden, but in a great location, close to the centre of town and also near the river.
At the moment it looks like this…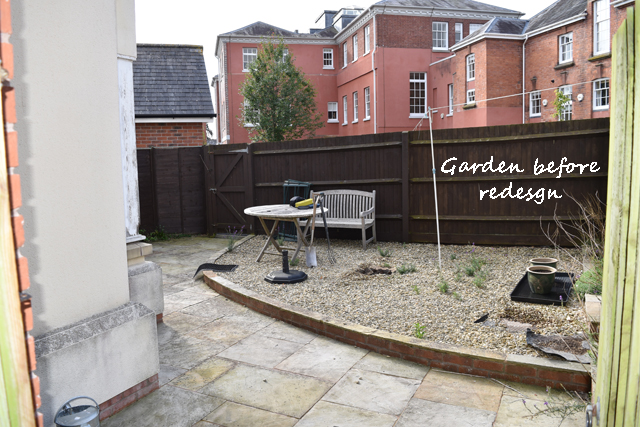 A far cry from the sketch above, which is our vision for the space.  One of the main changes we're hoping to make is to replace the close board fence with a brick wall.
This will certainly give this garden more of a courtyard feel and, of course, will look much more elegant.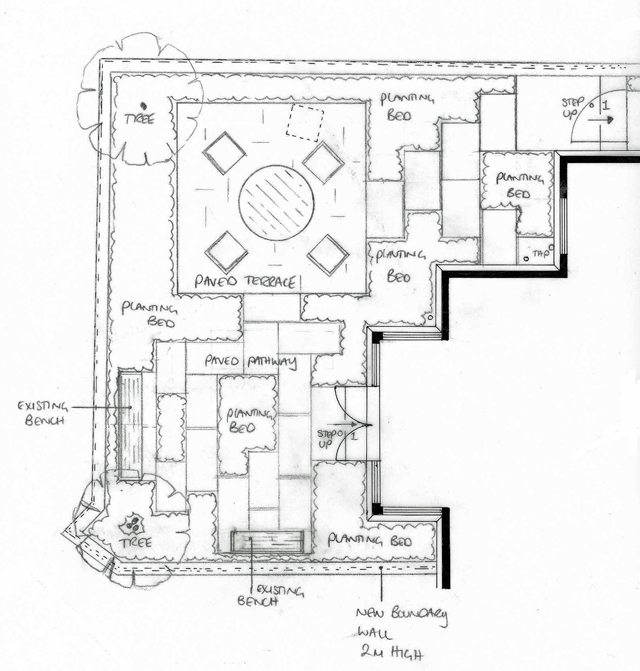 Although there is no lawn, this garden will be full of planting, so it won't feel as though you're stepping into a space that's full of hard landscaping.
Lawns are an easy way to bring a sense of "green" to a space, but in small gardens they're often tricky to look after and sometimes they're so small that it's almost not worth the space taken up to store the lawnmower.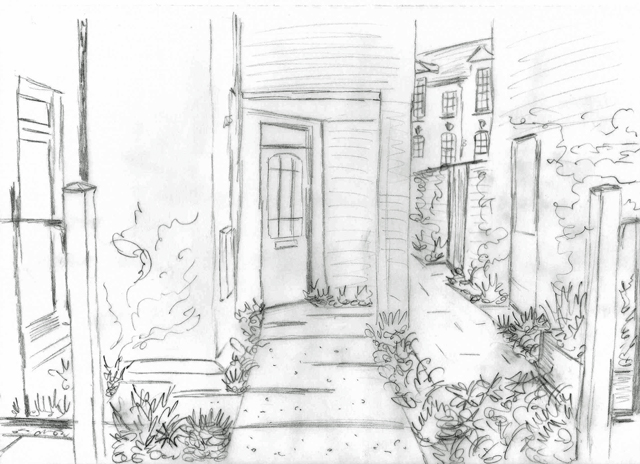 At the front, we want to make the entrance more inviting and to introduce some planting.  Again, it's full of hard landscaping, not very attractive at all…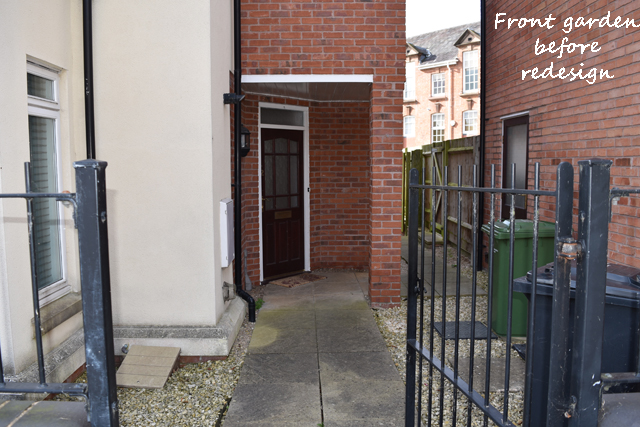 The new layout won't change drastically, but the planting will soften the overall look and feel of the space.
As you know, front gardens are a passion of mine, they're so often overlooked.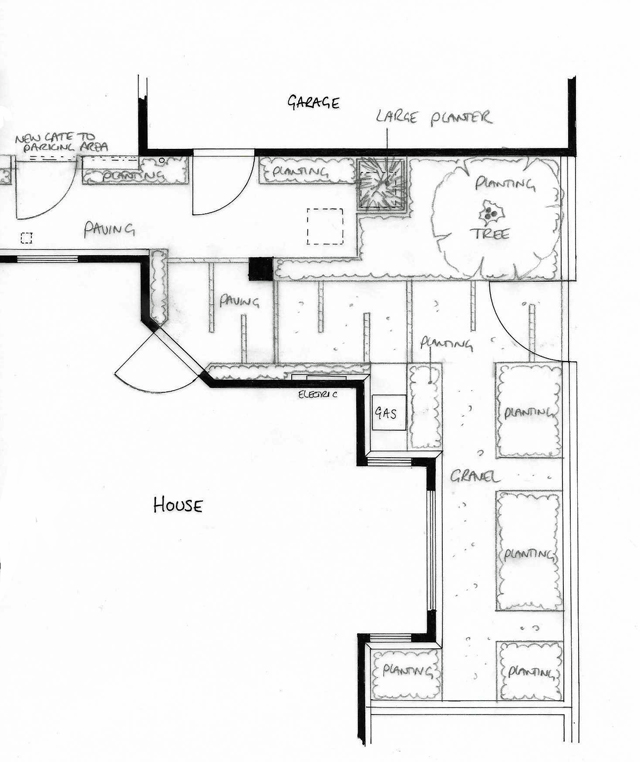 The new plan will incorporate planting against the wall of the garage, probably with a small tree as well, and along the front of the house which can be seen from the kitchen table.
There are a few tweaks to be made to both the front and back plans, but the essence of each are now down on paper and I'm looking forward to the next stages of the design process.