From the drawing board: Concept design & sketches for a large family garden
0
Written by Lisa on 29th Jun 2015 in
From the drawing board
I've recently been working with a family back in Surrey – I first saw them last summer but they weren't quite ready and so it wasn't until a few months ago that their plans to transform the garden got under way.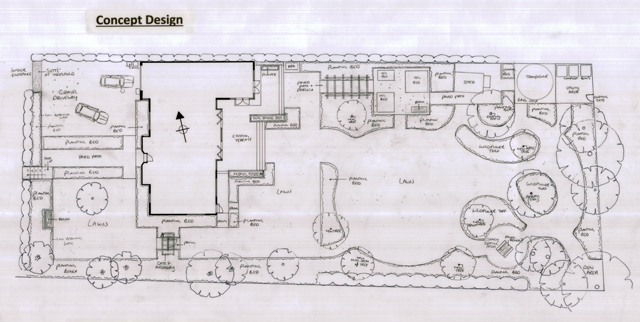 As many of my projects recently, they have just been through an extension house renovation project and the hard landscaping was done by the builders.  There are a few awkward bits to work with, but essentially the garden design from this point on is about marrying the contemporary finish of the kitchen and terrace to the less formal elements of the garden.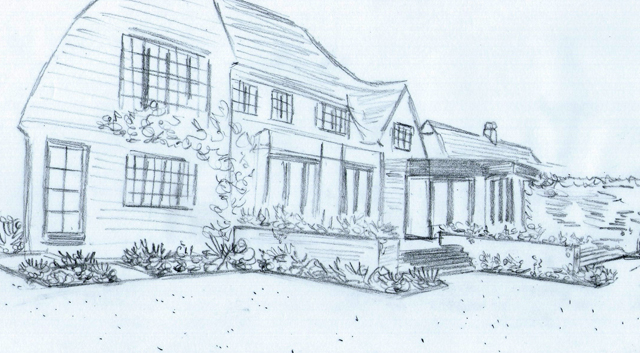 At almost an acre in total, this is a big garden and there are some gorgeous mature trees.  To keep the cost of the build down, I have tried to work with the existing levels, although these aren't very complicated so it's been easy to do.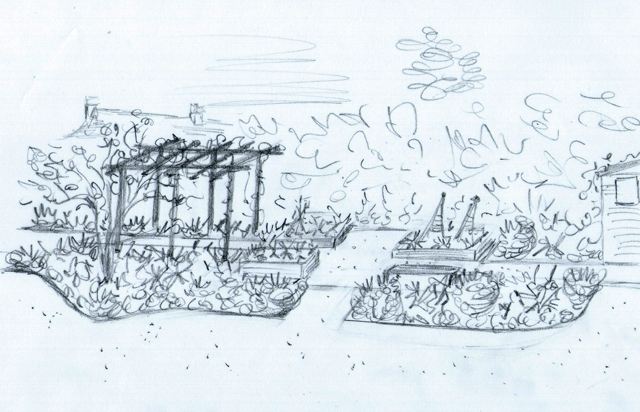 A more formal lawn area leads out onto a lawn with sweeping curves, wild flower meadow and fruit trees.  Along the left side of the garden a walkway with pergola leads to the kitchen garden and on to the utility area.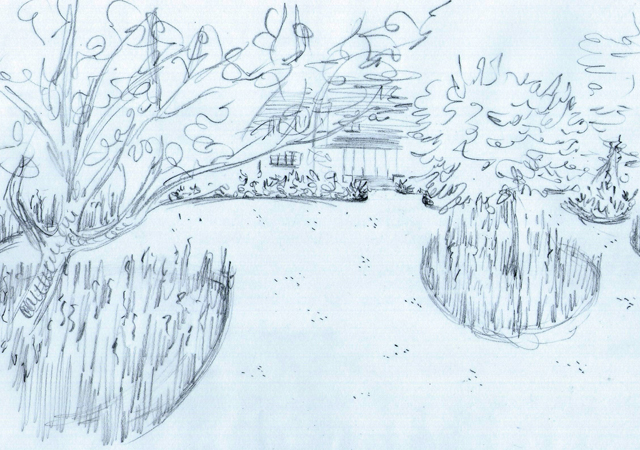 I've tucked the trampoline away from view as their children are older and no longer need constant supervising – they're great fun for children but far from pretty so it's great that we have the space to play with.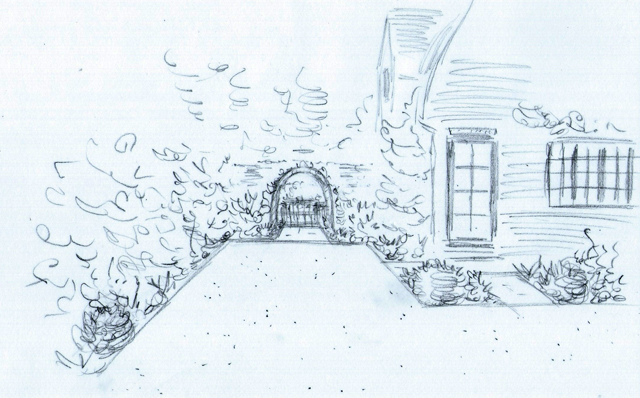 This is a south-facing garden so it's hot in the summer, especially on the terrace where the light stone reflects the sun.  So we're creating a less formal shady seating area out in the garden which will also catch the late evening sun in the middle of summer when the main terrace is in shade.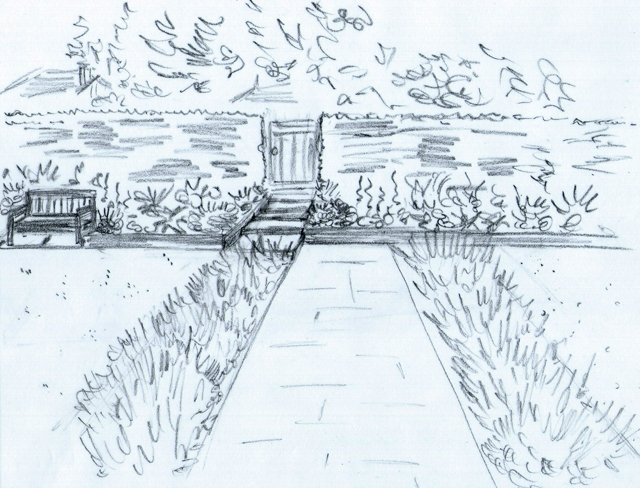 The front garden needs some love too and a bit more space to park the cars.  The entrance also needs a bit more structure as currently when you get out of the car you have to walk across the grass to get to the front door.  That's fine in dry weather, but not so practical when it's raining.
I'm looking forward to taking this design on to the next stage – with some key adjustments to the current layout, we can really make this garden sing!