From the drawing board: Concept design & sketches for client in Epsom Downs
2
Written by Lisa on 19th Sep 2014 in
From the drawing board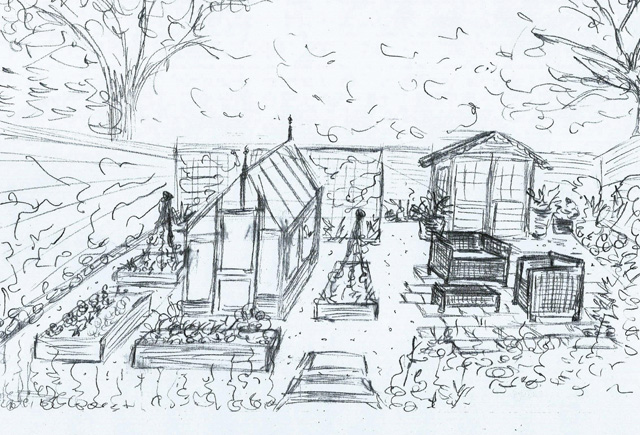 I've recently been working with a client in Epsom Downs who wanted to design a potager area at the bottom of the garden to accommodate her new greenhouse, existing summerhouse and also to create an attractive space where they can sit and take in the evening sunshine.
The area now is rather overgrown and the existing vegetable area is no longer utilised.  The sitting area does get some sunshine, but it feels quite disconnected from the rest of the garden and the summerhouse is more of a storage space than anything else which seems rather a shame.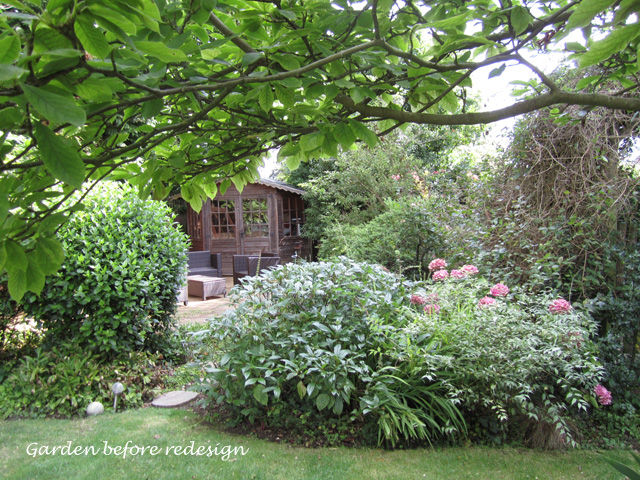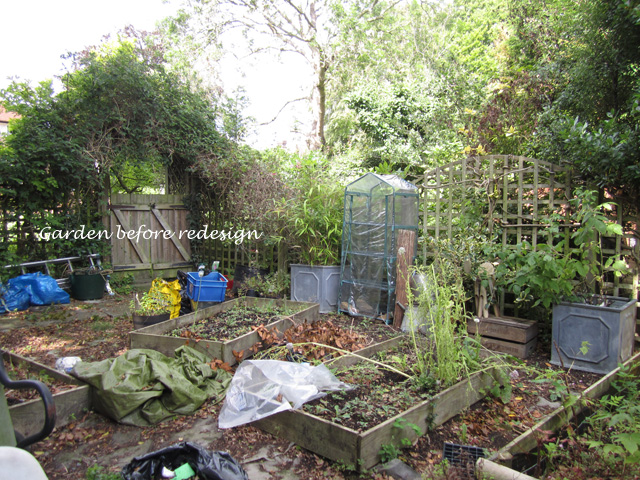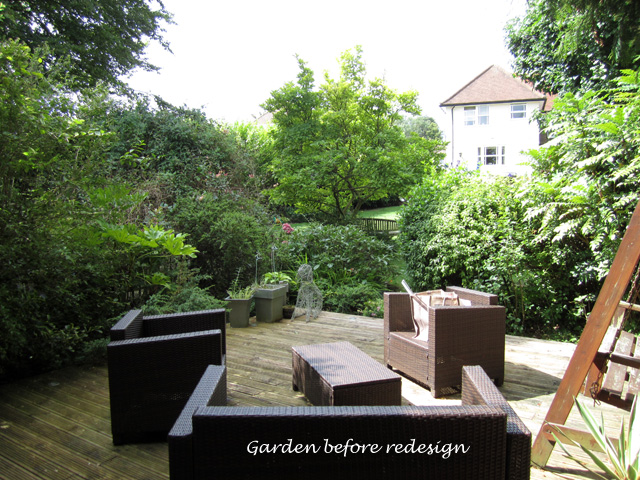 What she wanted from me was a help to get started so I've put a concept design together which gives her a plan to work from and the design ideas to develop with her landscaper.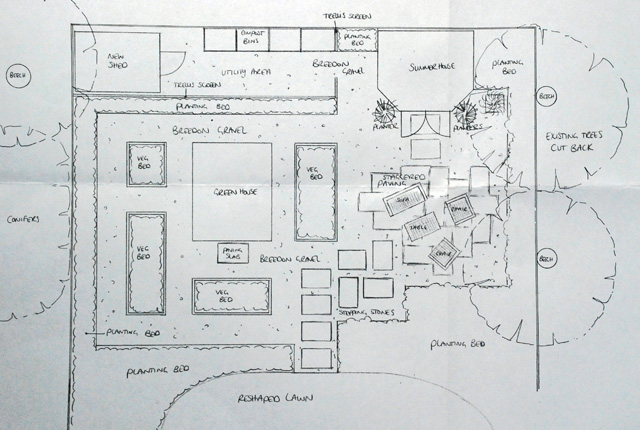 The area at the end of the garden is large, as big as some peoples gardens, so it makes absolute sense to use it more effectively.  The greenhouse has been positioned to get the most light throughout the day and I've moved the summerhouse and seating area to the other side so that they can make the most of the evening sunshine.
Potager gardens don't have to be all about function, they can be beautiful too.  I wanted to open up the entrance, separated by more airy planting that will enable the potager to be viewed from the house.  I also wanted it to feel more connected to the rest of the garden.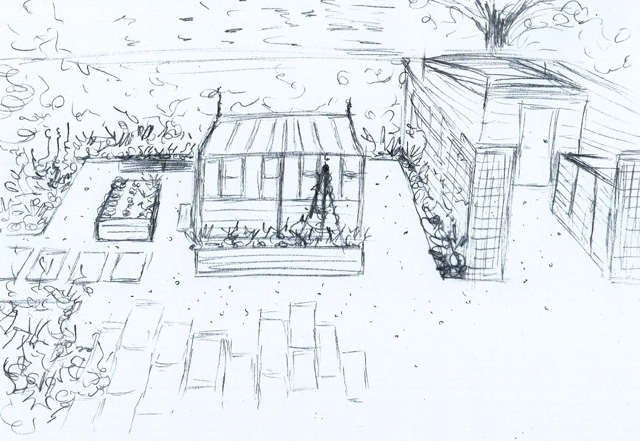 The shed will be hidden away behind some trellis so that access is easy and there's space out of view for compost bins and the wheelbarrow etc.
I'm looking forward to seeing the pictures when it's all finished.  It's really going to transform what is now a dark and dingy corner of the garden!
2 Responses to "From the drawing board: Concept design & sketches for client in Epsom Downs"