From the drawing board: Concept design & sketches for client in North London
0
Written by Lisa on 29th Mar 2013 in
From the drawing board
I have recently been working with a new client near Muswell Hill to help them to redesign their front garden.  At the moment it's quite scruffy and there's not really enough room to park the car comfortably.
This is how the garden looks now…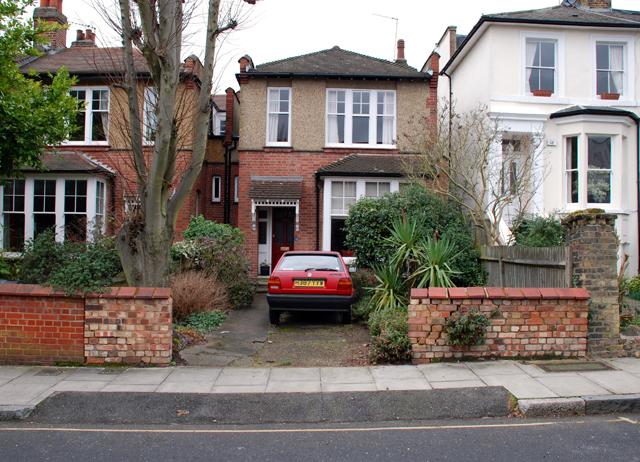 My clients also want to make the garden future proof.  They are retired and will be living in the house for the foreseeable future, but if they do decide to move in a few years time, they want any investment they make to enhance the saleability of the house.
Parking is restricted to residents only at certain times of the day so it would also be helpful if there was enough room on the driveway to fit two cars.
Here's the design…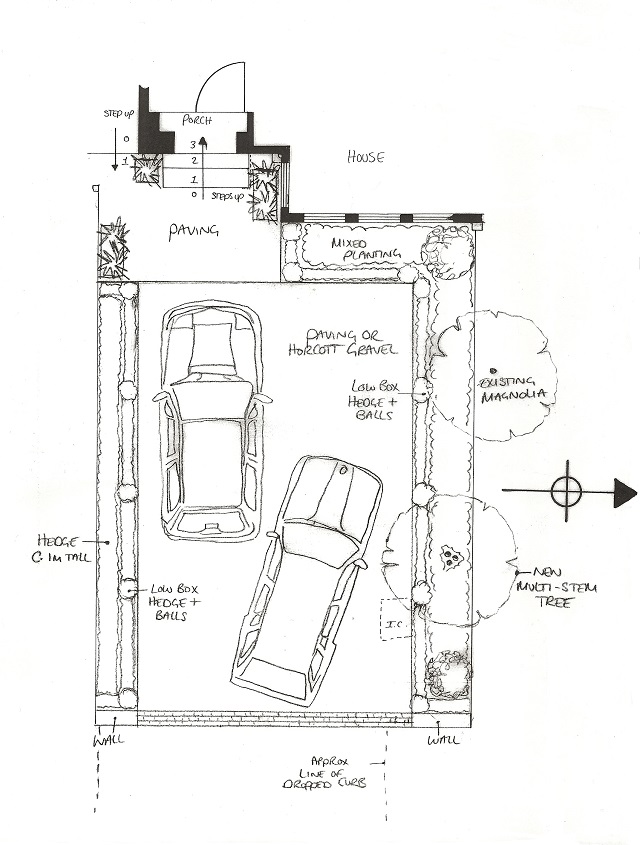 As you can see, the new layout is really simple.  There's a limit to what you can do with a small front garden, especially when it needs to be practical, but you'll notice that the left hand side of the driveway is in line with the edge of the house.  This will make the route to the front door much more inviting.
We are currently looking at driveway materials, but it's likely to be gravel with York Stone paving and steps near the house and York Stone cobbles at the driveway threshold.  Following my meeting with them last week, we are going to make the right hand bed slightly larger so that the view from the lounge windows is predominantly across the planting.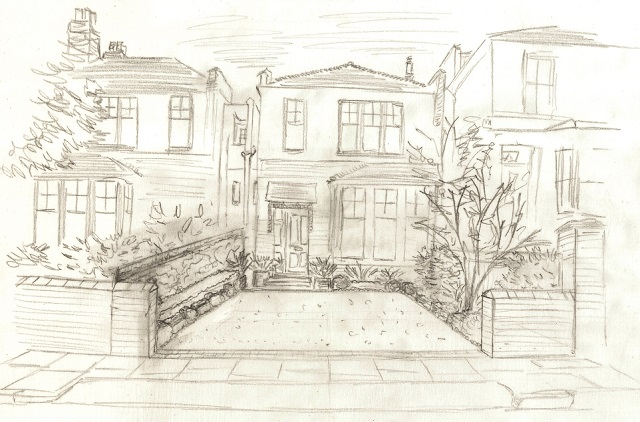 The bed on the left hand side will be really simple – a clipped yew hedge at the back and low box hedging at the front.  The multi-stem tree on the right hand side will replace the Lime tree that will be taken down.
The key to designing a successful front garden is to keep it simple.  It should be functional but also provide some curb appeal and enhance the look of the house.  I'm really looking forward to seeing the transformation.