From the drawing board: Courtyard garden in Reigate 1 year on
0
Written by Lisa on 21st Oct 2016 in
From the drawing board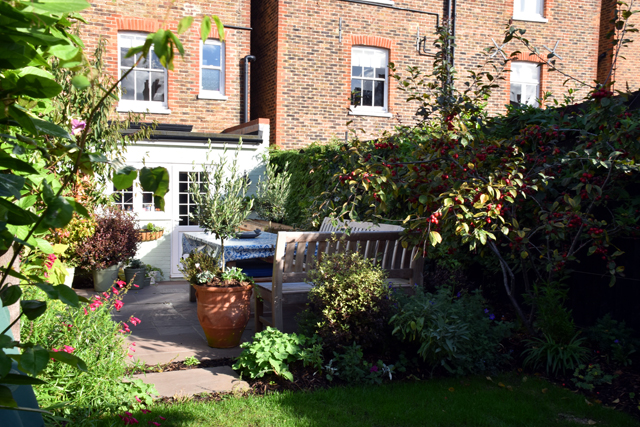 I was up in Surrey and London earlier this week and I managed to get over to Reigate to see the courtyard garden that was finished and planted up last May.  It's looking really fabulous after such a short space of time.
What's so brilliant about this garden is that my client, Karima, has loved and nurtured everything so brilliantly – she's even found a new passion for gardening.  This means that she's tweaked things here and there and added a couple of planters, but I don't mind this at all because it's her space and she's loving every moment of it.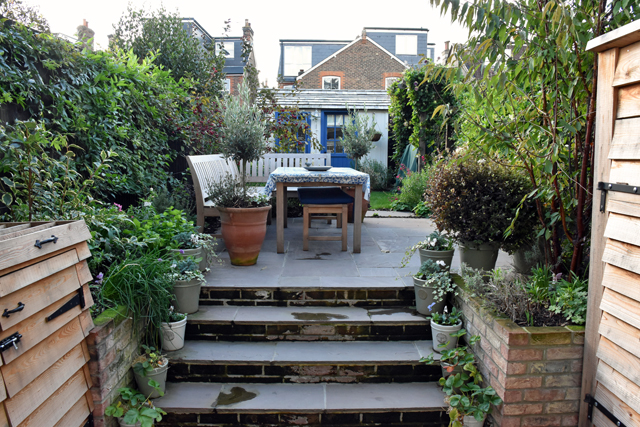 The children love the garden too.  Last year they relocated from Egypt which essentially was like a war zone at the time.  I remember when I first planted the garden that the children were super excited about being able to walk on the grass in bare feet – it really touched me at the time.
Karima tells me that the children still love to be outside and tell everyone that they have the best garden in Reigate, and that their mum is the best gardener in town!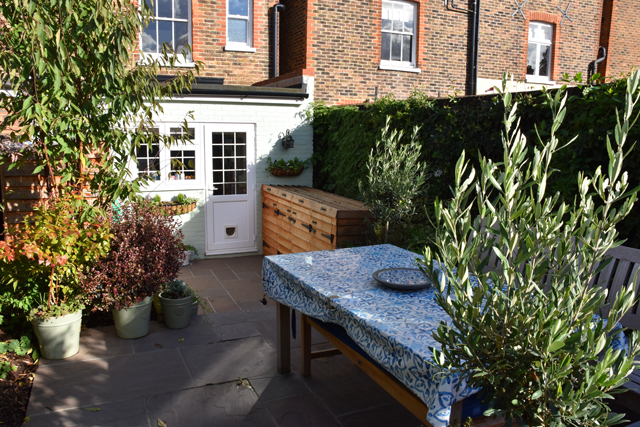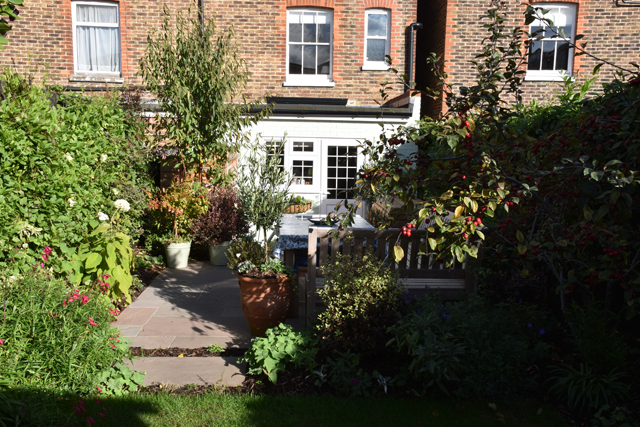 This garden feels as though it's always been there, a far cry from the uninspiring space that once was before they moved in…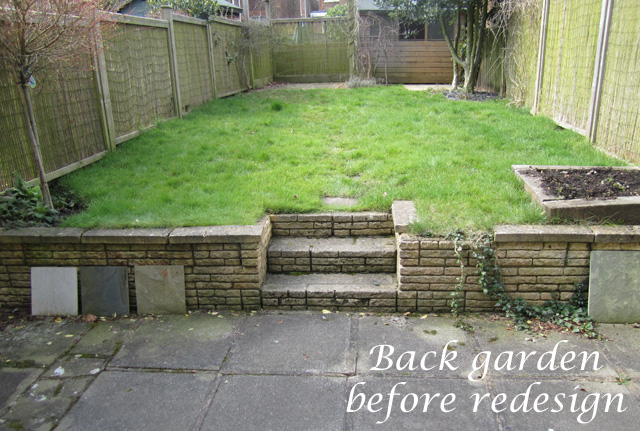 It shows just how inspiring and interesting you can make even the smallest of spaces.  The minute you look out of the kitchen window you feel drawn outside to have a look around.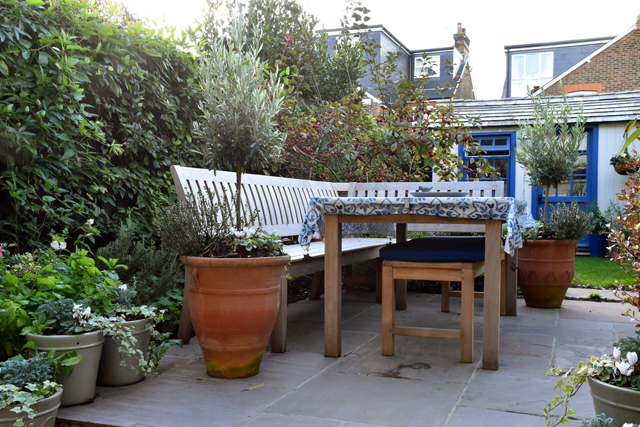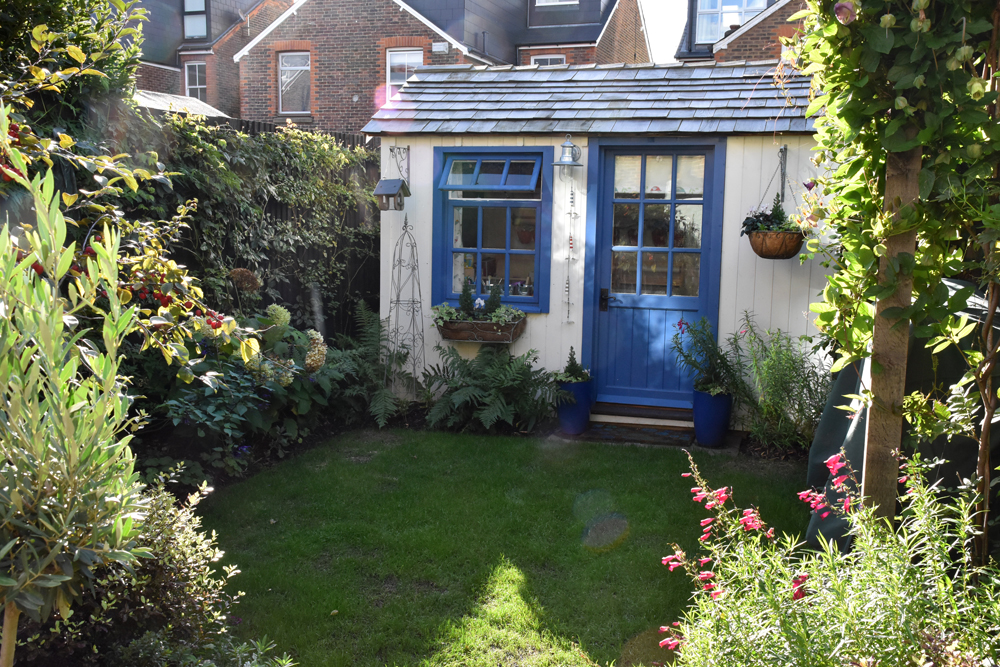 I can't wait to see this garden as it develops even more, seeing it on Tuesday really lifted my spirits.
(Images: Lisa Cox)