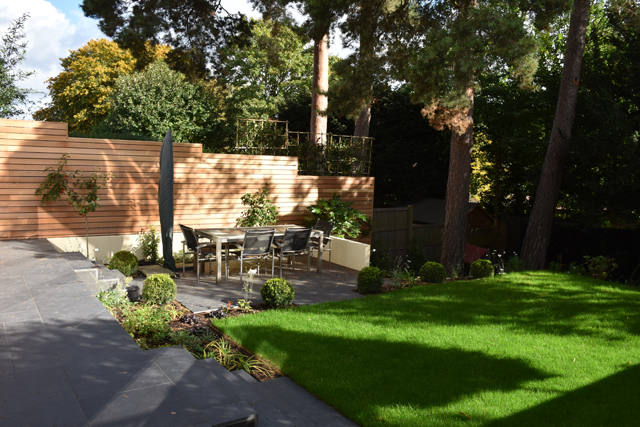 I went back to see my Epsom project last week which, apart from the new shed, is all finished.
This project has been interesting and challenging from many aspects but predominantly because most of the trees on and around the site are covered by a Tree Preservation Order (TPO) which restricted our methods of construction and also the scope of the design to some extent.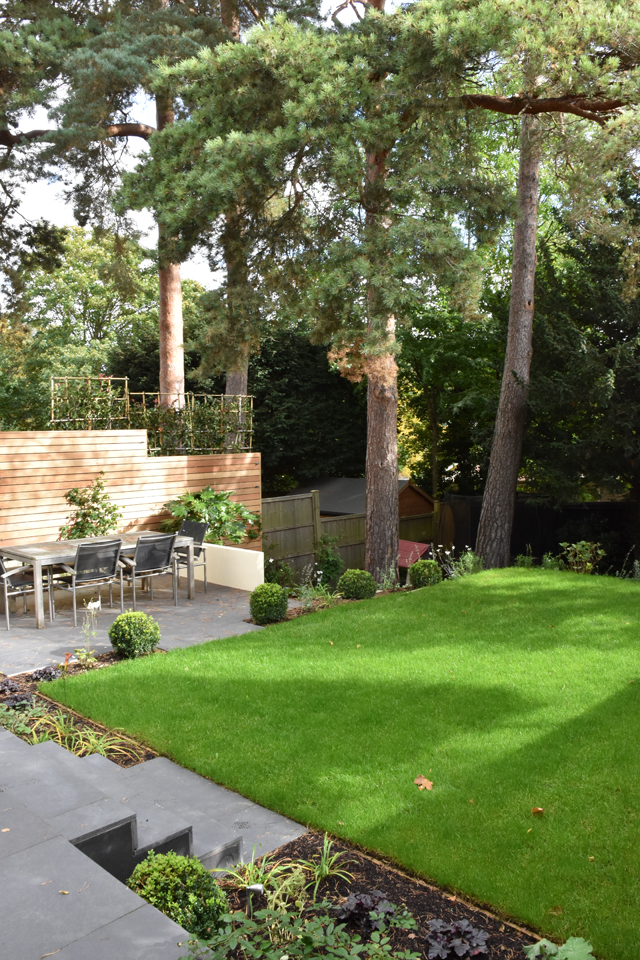 But, by working with a brilliant landscaper (Scott Hadley) and an Aroboricultural expert (Jon Harper) the resulting garden has worked out brilliantly and it's now a usable and inspiring space for the whole family.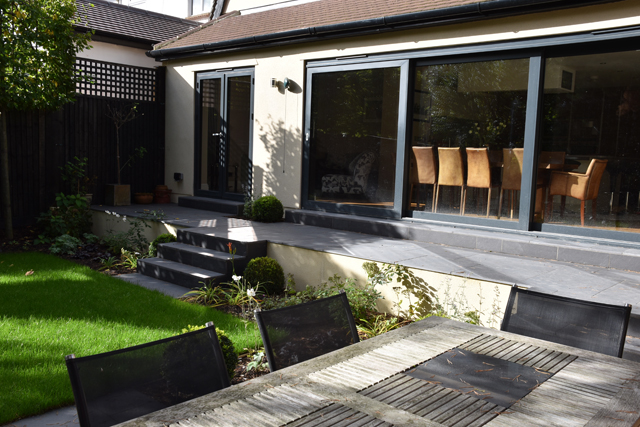 One of the good parts of being a garden designer is that each project throws up something different that needs research, I'm always learning.  The terrace for this garden has actually been built on a floating foundation so that the roots of the trees are protected from compaction.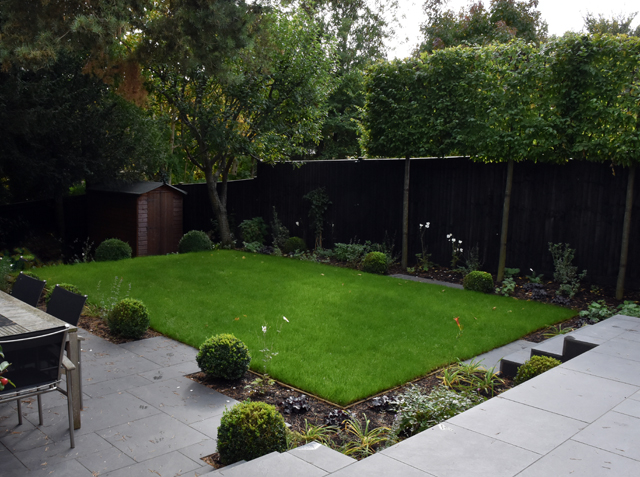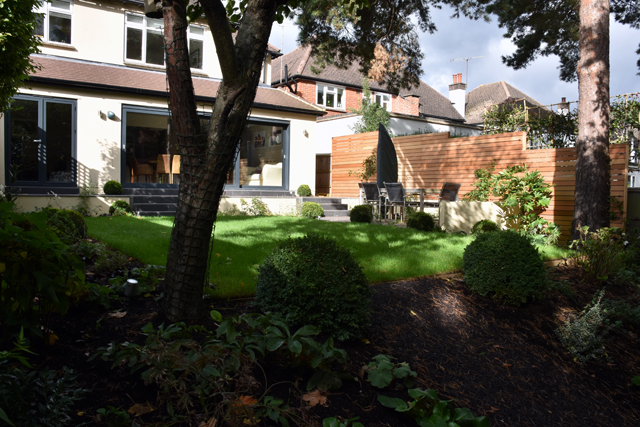 The original terrace was set at a much higher level but after thorough investigation, we established that it was actually made-up ground (with all sorts of horrible building rubble) and this allowed us to reduce the height of the new terrace without impacting the trees.
Making sense of the levels was key to creating a garden that felt balanced and structured, whilst still allowing a reasonably sized lawn for the children.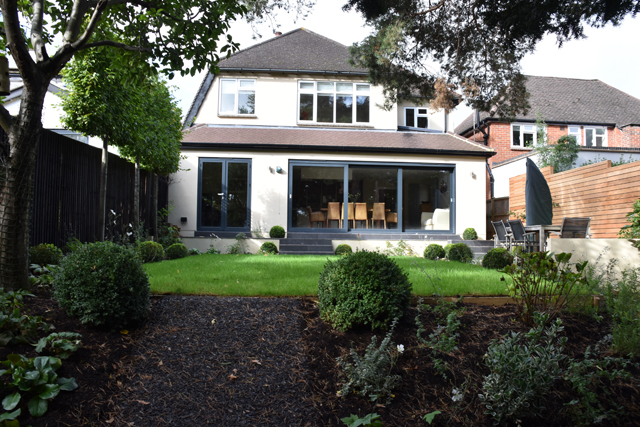 The ground levels around the trees obviously needed to be respected but to make the area at the bottom of the garden more usable, we sourced a rubber mulch material which can be laid over root protection ground on a membrane, without the need for a sub-base.  This is a flexible and permeable material and the space at the bottom of the garden is now a play area for the children.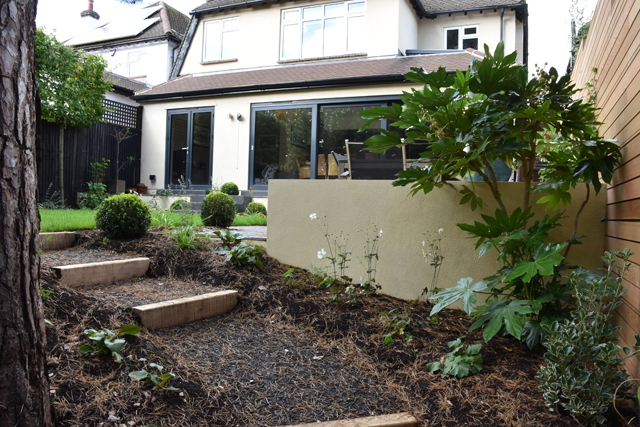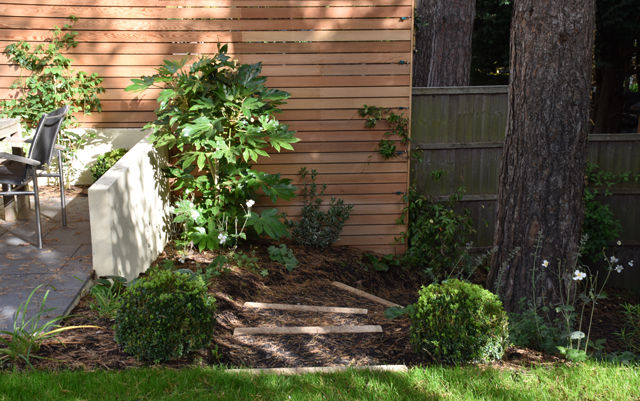 The challenge of pine trees is that they drop their needles constantly so we needed a material that would be easy to keep clean and allow the children to play without walking mud back into the house.
Here are a couple of pictures of the original garden, just to give you a true sense of how much better it is now.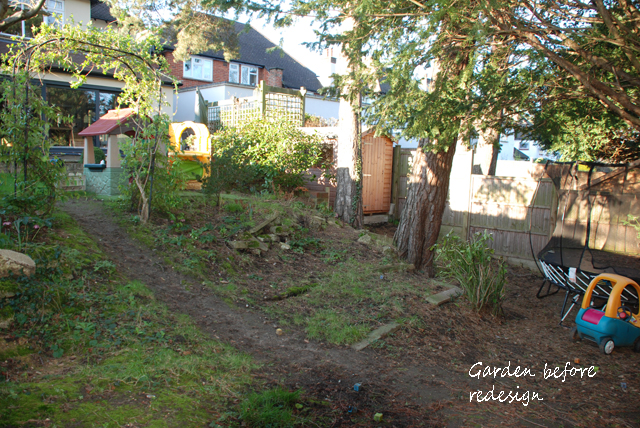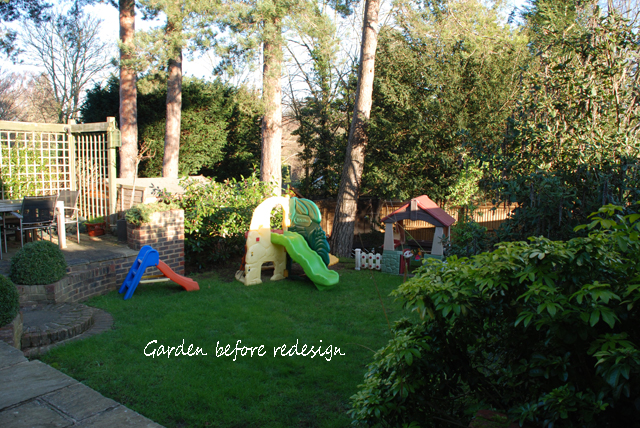 Now the plants need some time to fill out, but already they're settling in and these photographs were taken 4 weeks after completion.  I can't wait to see what it looks like at this time next year, and in the spring when all the bulbs appear.