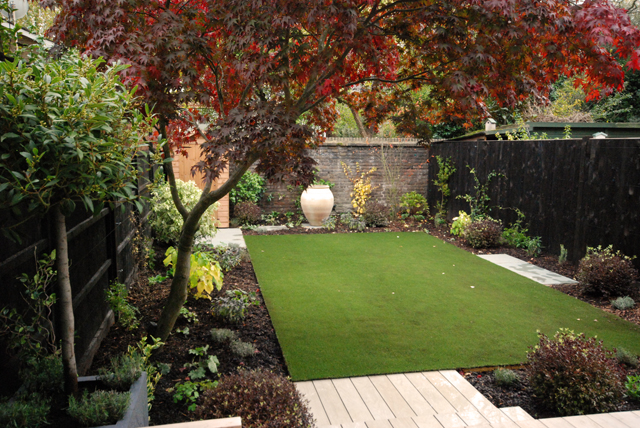 Last week I was back in Surrey and London to plant up my project in Chiswick. I couldn't have chosen a worse day weather-wise but now that I don't live up the road, I had to ignore the rain and get on with the task in hand!
You may or may not remember how the garden looked before so here's  reminder…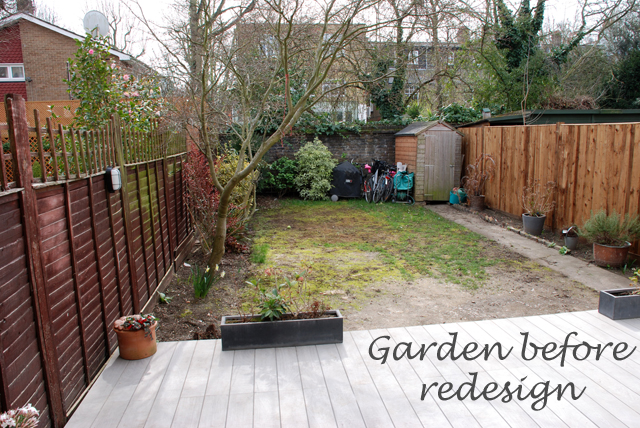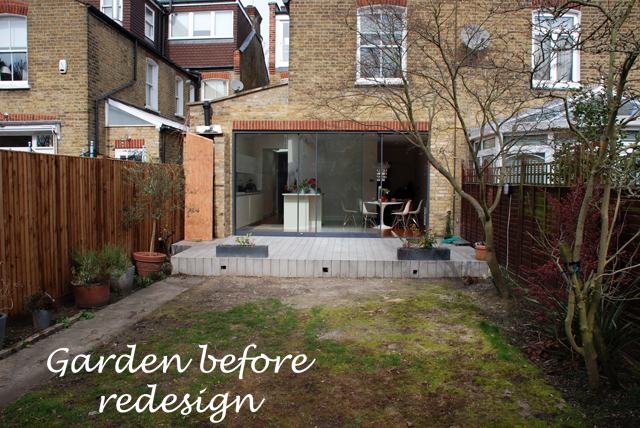 It was looking pretty tired following a house extension project but the main terrace had already been constructed so the new design was developed around that.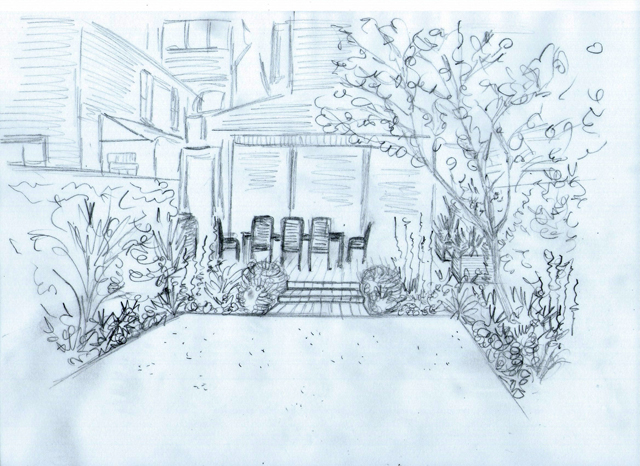 Although the garden obviously needs some time to fill out, the immediate transformation has been quite dramatic.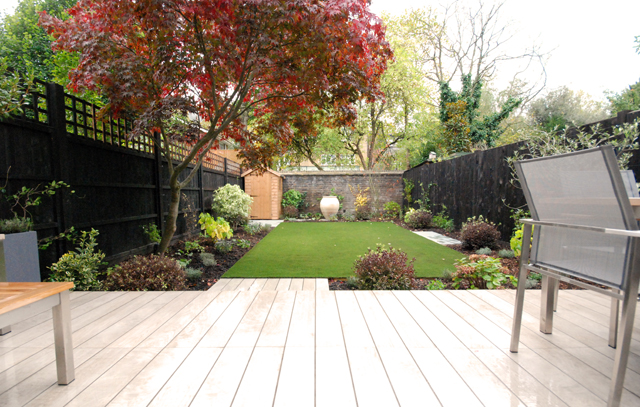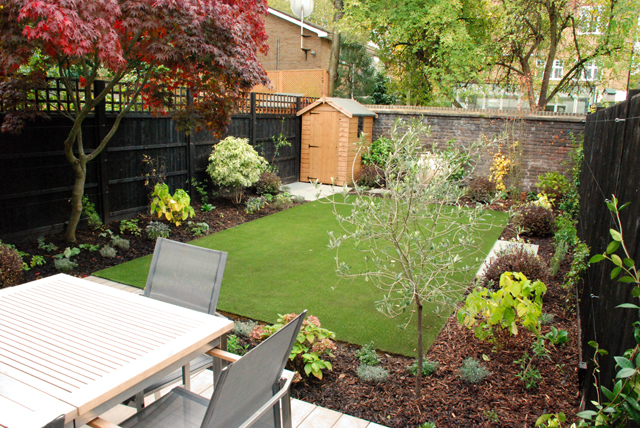 The shed still needs to be painted black and the bench needs to be ordered to sit on the small section of paving on the right hand side of the garden.
This is the first time I've used artificial turf for any of my projects and it needs some time to bed in.  You'll notice that the images taken looking back towards the house are quite silvery but this is because the turf fibres haven't sat up properly yet.  When it's fully dry again it will be brushed with fine sand which will help it look more natural.
When I first trained I was very sceptical about artificial turf, but in small gardens it can be invaluable especially where precious space to keep the mower could be used for something different.  Also, which is the case here, the terrace is quite small so for big gatherings it will allow more entertaining space.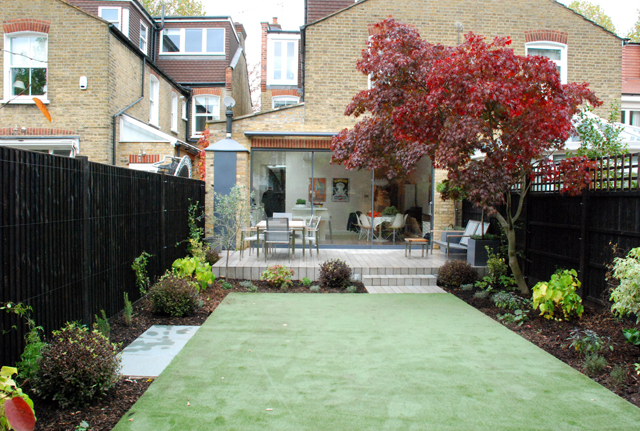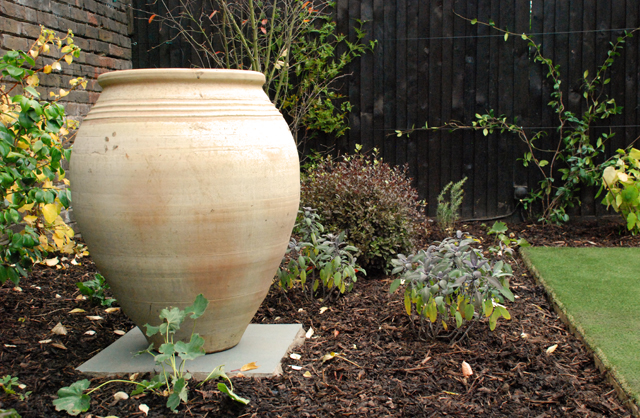 Gardens always look a bit twee when they've just been planted but by this time next year everything will have filled out and it will be looking much more natural.  I can't wait to see how it matures.
The amazing acer at least gives some mature structure to the garden now and it looks fabulous when you walk through the front door and look through to the kitchen.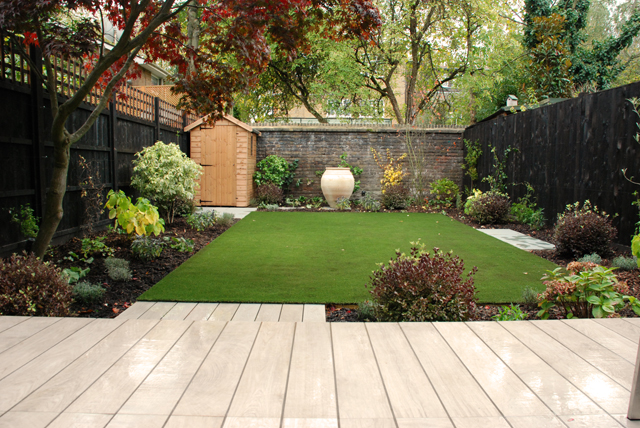 But essentially this garden now feels like an extension of their home and when you stand in the kitchen you feel as though you're properly connected to the outside.
6 Responses to "From the drawing board: Finished garden in Chiswick"