From the drawing board: Front garden in Wandsworth 9 months on
0
Written by Lisa on 27th Aug 2013 in
From the drawing board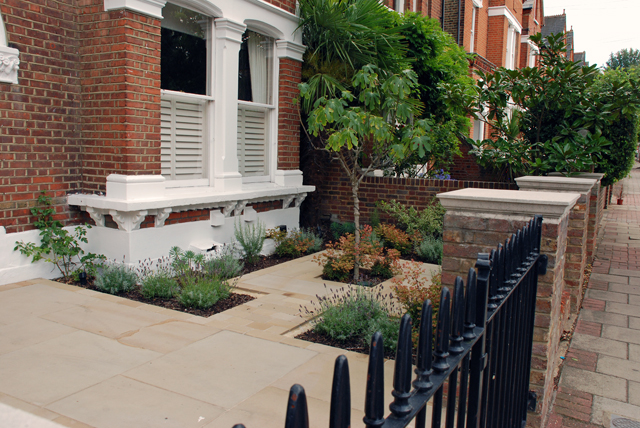 A week or so ago I blogged about the terrace redesign at my Wandsworth project, which has come on a treat over the last couple of years.  Whilst I was there I also took some images of the front garden which, since it was planted in December last year, has really started to fill out too.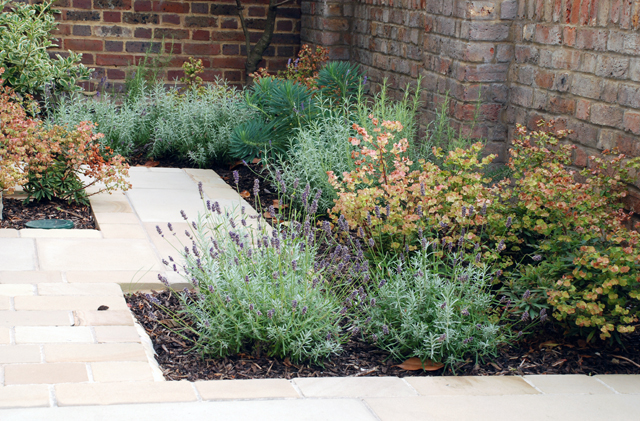 I was a couple of weeks late for the lavender and euphorbia to be looking at their best, but by next summer there should be a big difference to the planting when it's gone through it's full set of seasons.
We used a sawn York stone for the driveway and paving so that it tied in with the style of the house and fitted with the sawn York stone step that was already in place.  It still looks as good as it did when it was newly laid.  It's such a beautiful stone.
Here's a reminder of how it looked before the redesign…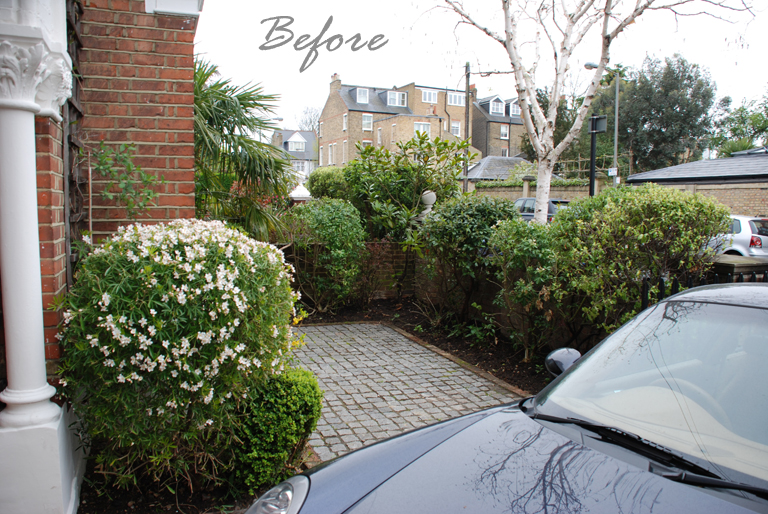 There was a lot going on with the hard landscaping with far too many different materials.  But most of all it looked scruffy and detracted from the architectural beauty of the house.
The solution was simple really, widen the drive to allow easy parking and access to the front door, and to smarten up the area outside the lounge window so that it look tidy, attractive and provided a focal point.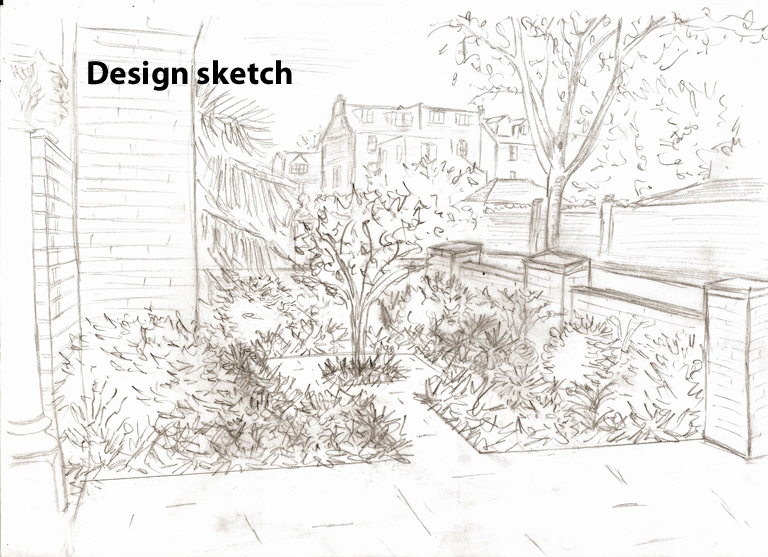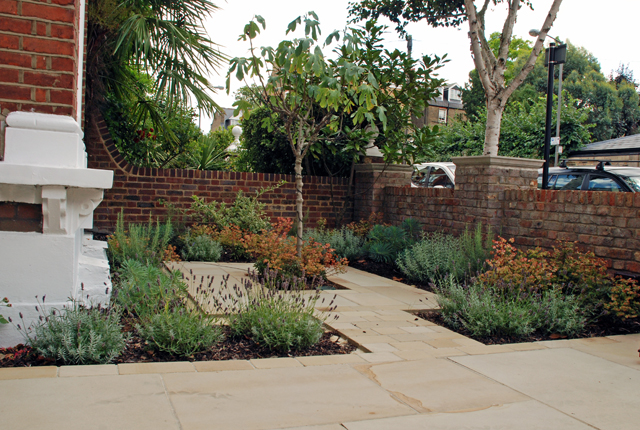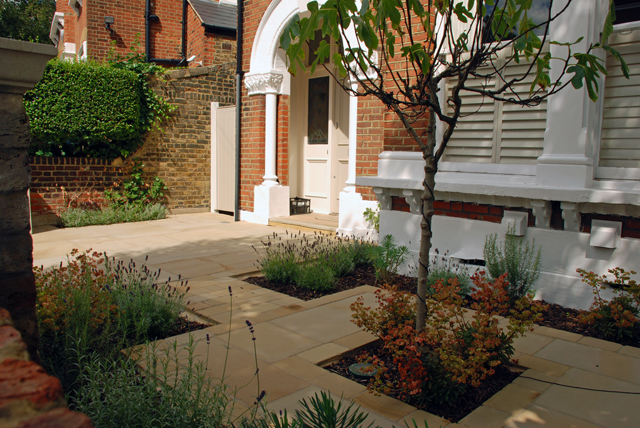 We painted the bin store and replaced the side gate so that it matched in with the front door of the house, and kept the planting simple with evergreen plants to keep the maintenance to a minimum.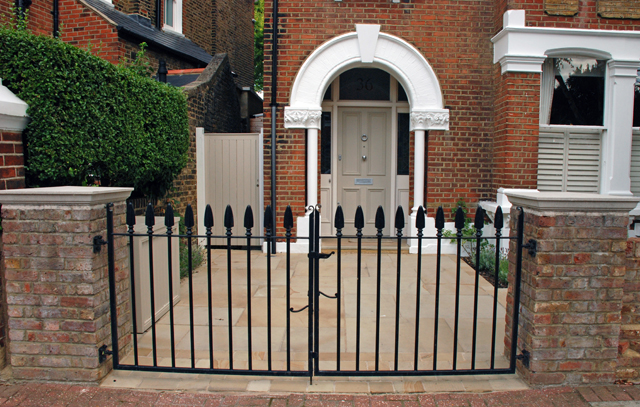 I'm really pleased with the way the planting has filled out over the last few months – this year has been quite challenging with the extreme temperatures and weather conditions, but it's all looking healthy and I can't wait to see how it progresses over the next couple of years.
(Images: Lisa Cox)