From The Drawing Board: Garden under construction – Week 2
0
Written by Lisa on 1st Aug 2011 in
From the drawing board
Friday marked the end of week 2 of the construction phase for the project near Woking and now that the site has been cleared and the initial ground works have been completed, the new design can be "set out" on the ground and the final levels set.  I love this part of the construction phase, the mucky work has finished and you can really start to see the new garden begin to emerge and with this project, the garden at the moment truly is a blank canvass…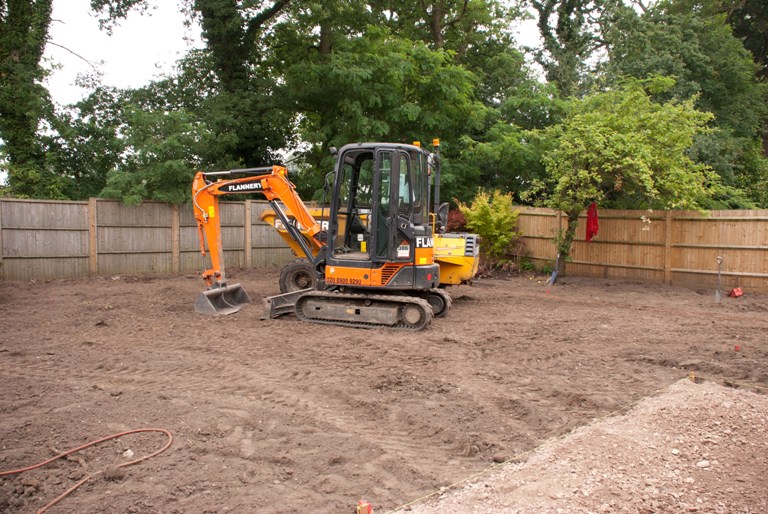 A bit different from how it looked when I first visited the site…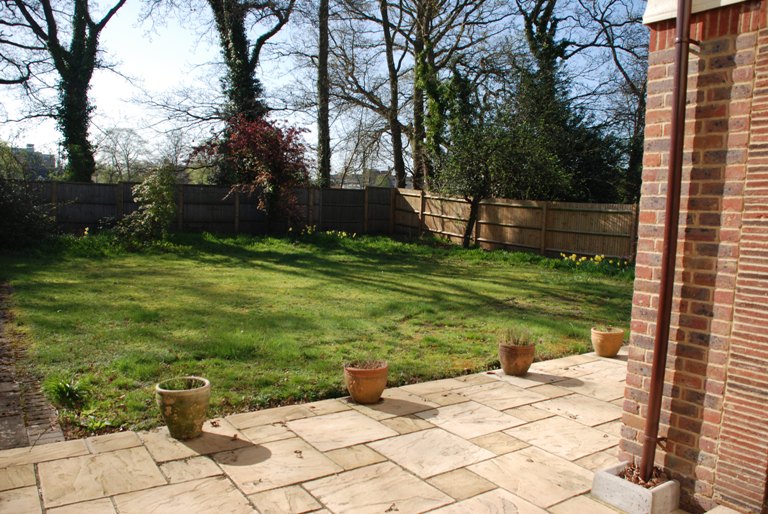 Other than the curved lawn, the back garden has been set out already and where the sub-base has gone down for the paved areas, you can really get a sense of how the areas near the house will look and feel…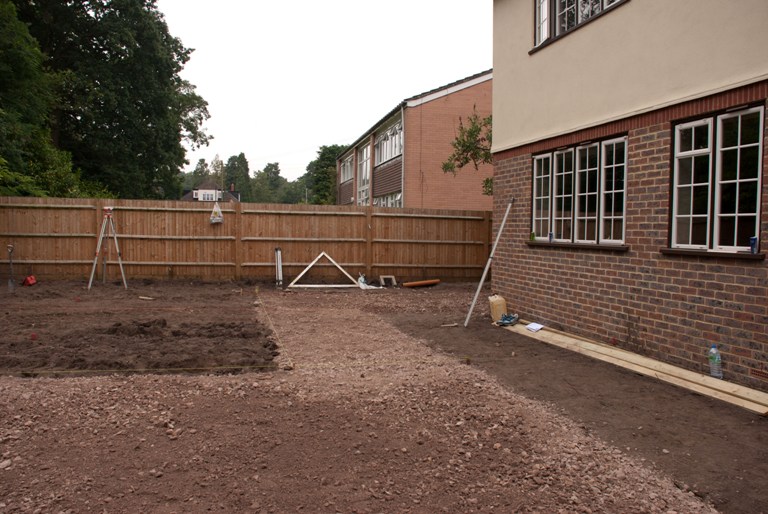 The large square area will be the new terrace and the wide pathway will be a paved pathway around the side of the house to the front garden.  The dirt area against the house wall will eventually be planted.  As you can see in the "before" picture above, the previous paving was laid against the house wall – it always looks better when paving is set away from the wall of a house.  When hard landscaping hits a wall, the eye goes straight up the wall and out of the space.  Planting will soften the marriage between the two elements, bouncing the eye back in the space.
Getting the finished levels worked out at the setting out phase of the project is really important.  Here the team were bringing the level of the sub-base up so that the finished level of the paving is right.   Again, the pathway along the side access between front and back gardens is really wide (1.7m) but this is because the planting will spill over the edge, creating a much more informal feel to the space.
The garden is being constructed by a landscape company called The Garden Builders who are one of my preferred contractors.  Neil Dunster, Landscape Manager, is really passionate about what he does and makes the whole process easy.  The team on site are skilled landscapers and really take pride in what they do…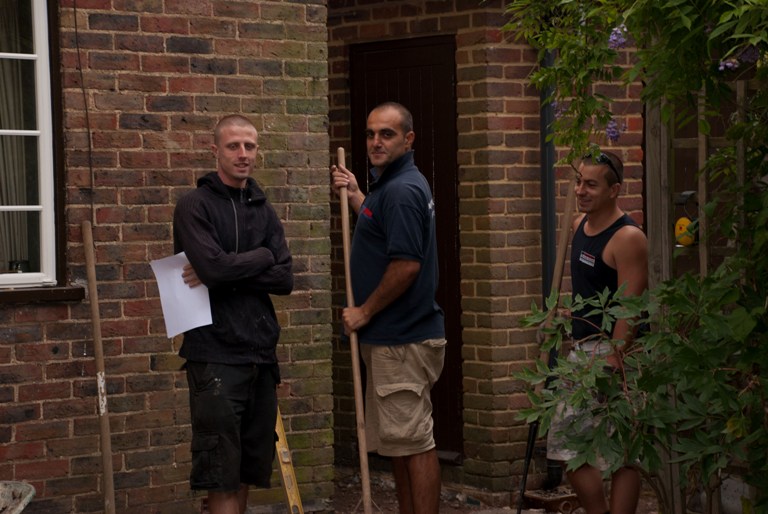 Do look out for future posts as the garden progresses.  The next stage is to take up the existing driveway and hard landscaping in the front garden – they have been holding off doing this until absolutely necessary to keep the mess between the road and the front door to an absolute minimum.