From the drawing board: Informal country garden in East Horsley
0
Written by Lisa on 20th Aug 2013 in
From the drawing board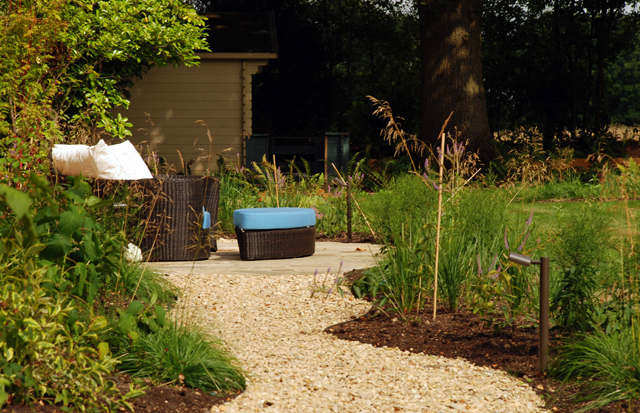 As you know, I've been busy taking pictures of some of my projects over the past couple of weeks. Last week I went back to the garden in East Horsley, where the last bits and pieces went in the ground at the beginning of July.
The planting needs some time to fill out, and I can't wait until next year when the perennials will come to life, but it still looks pretty good now.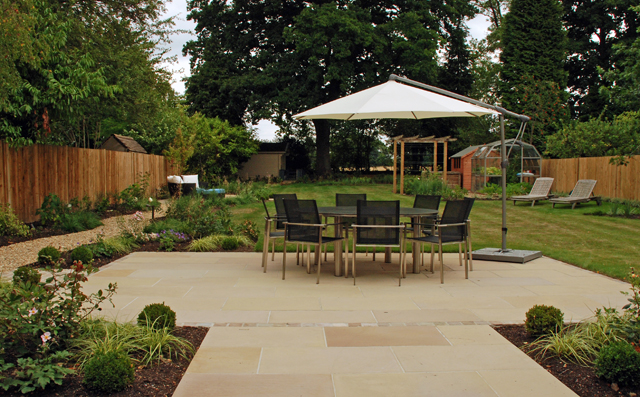 When I first visited the site, the garden looked like this…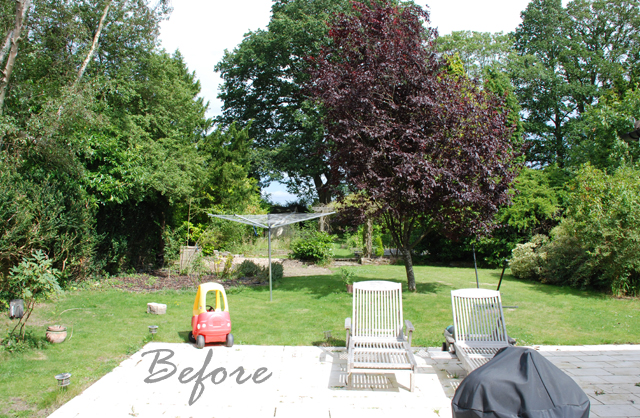 It was very overgrown and enclosed, almost as though it finished at the archway.  The purple-leaved Prunus tree, although lovely, blocked off the view of the rest of the garden and the paving was in a terrible condition, predominantly because the stone used wasn't really appropriate for outside use.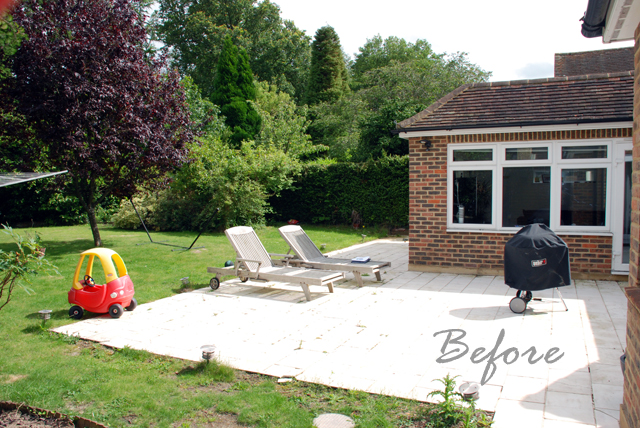 I wanted to maximise the spectacular oak tree at the end of the garden which was perfectly central to the French doors leading out from the kitchen.  It's quite rare for trees to be where you want them – normally you have to make the design work around them!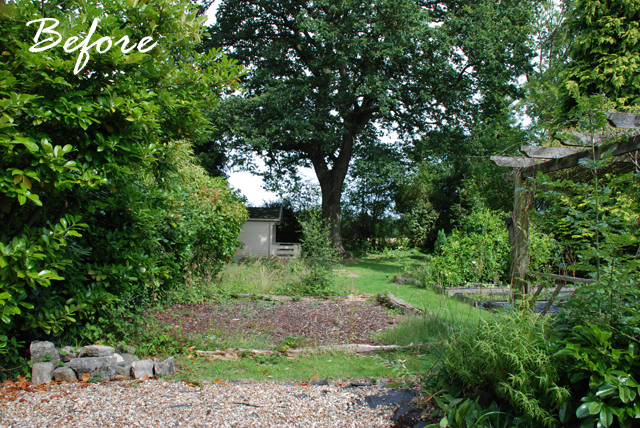 My clients, Nikki and Tony, were keen to open up the garden and we started by taking out some of the large conifers and the prunus which were closing up the space. We have replanted a another prunus in a more appropriate place along with an Acer palmatum 'Sangu-Kaku' and an Amelanchier lamarckii.
Nikki and Tony like clean lines and contemporary design, so it was important that the design fitted their personal style but that it also worked with the style of the house an surrounding countryside. The garden backs on to Horsley common so it needed to connect to that too.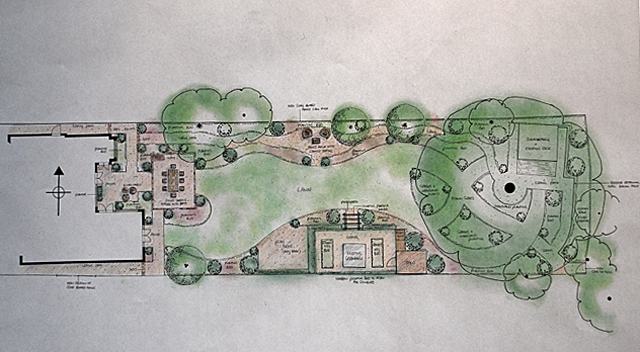 The areas around the house are quite formal and we have used a sawn sandstone which brings a contemporary feel to the seating area.  As you move away from the house, the design becomes much more free flowing with perennials and grasses. Eventually you get to the oak tree with ferns and shade-loving plants that connect with the common beyond the end boundary.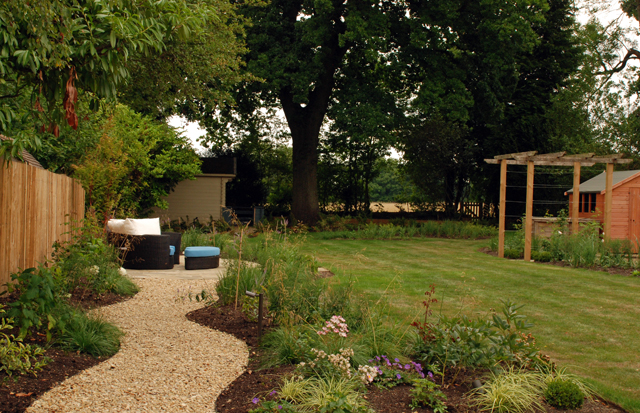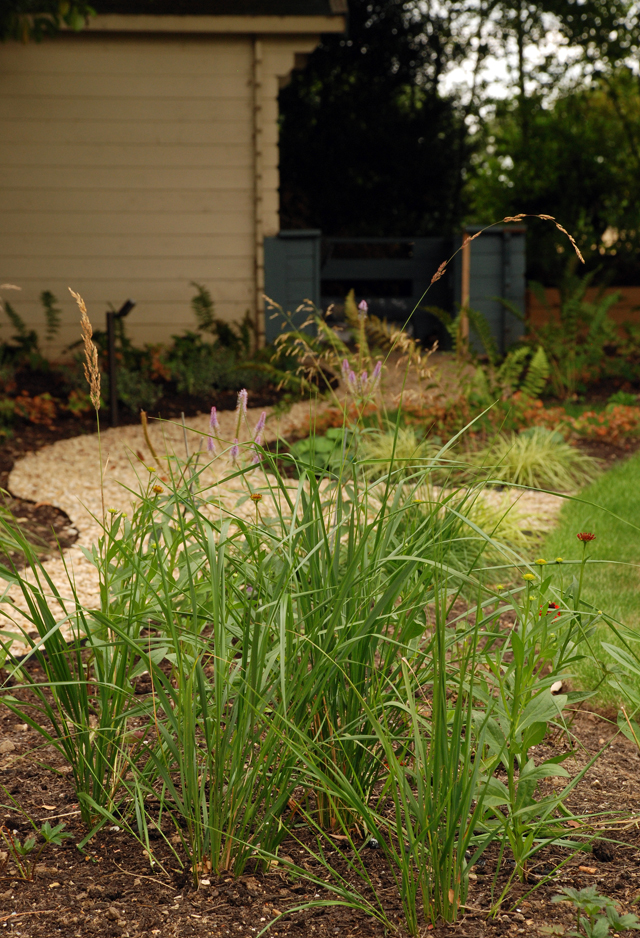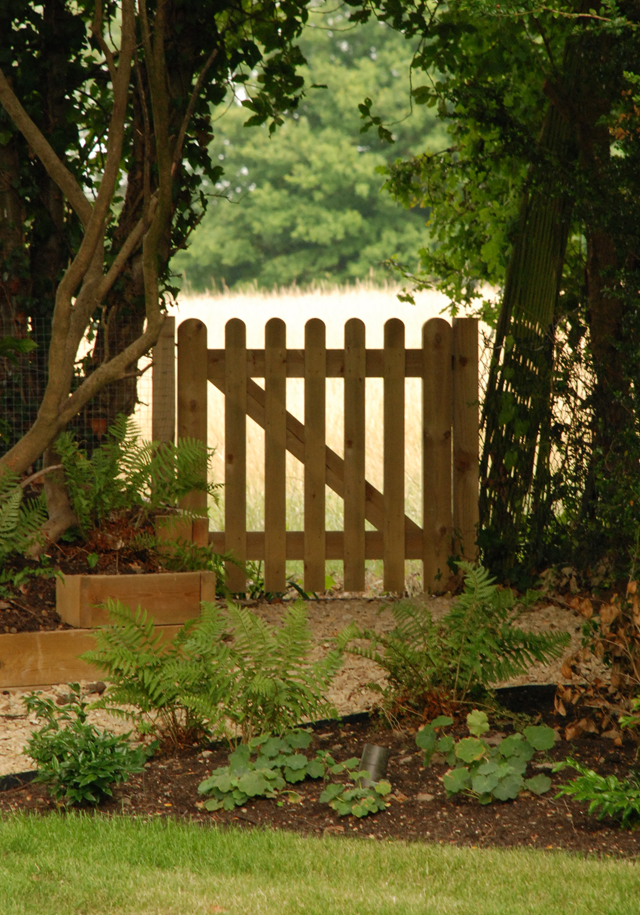 The informal gravel pathway leads to the office/summerhouse at the end and continues to the gateway out onto the common.  As the site is on heavy clay, we needed to create an access route to the end of the garden without walking on the grass.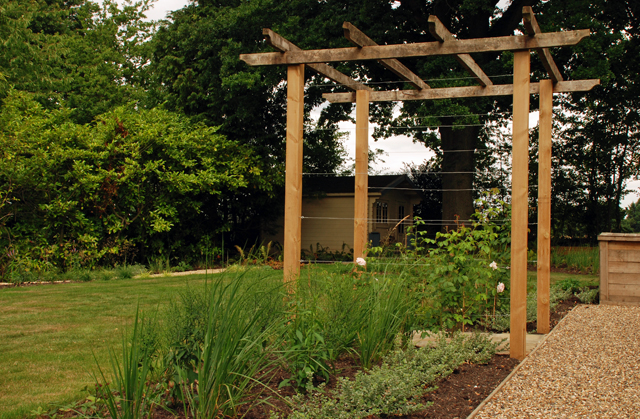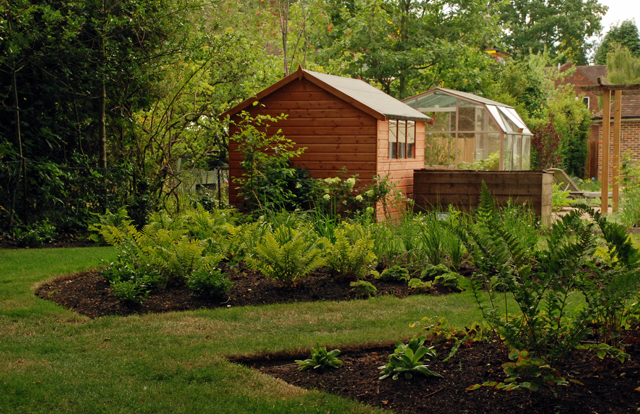 I love the spot under the oak tree at the end of the garden where the grass paths weave in and out of the informal planting.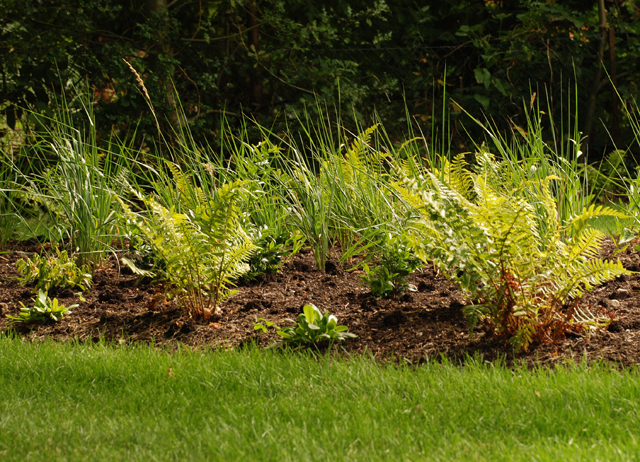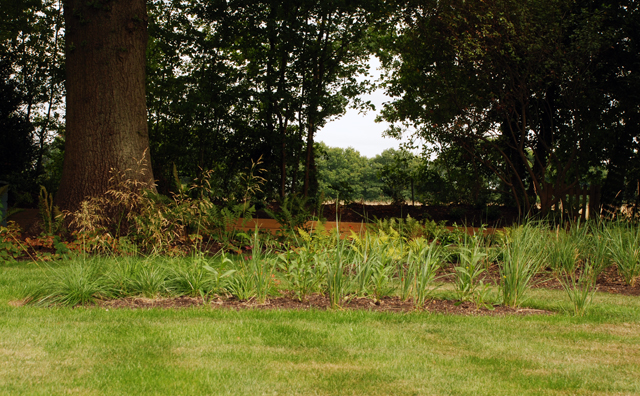 I can't wait to see it when the heleniums are out…they were just budding up when I was there last week.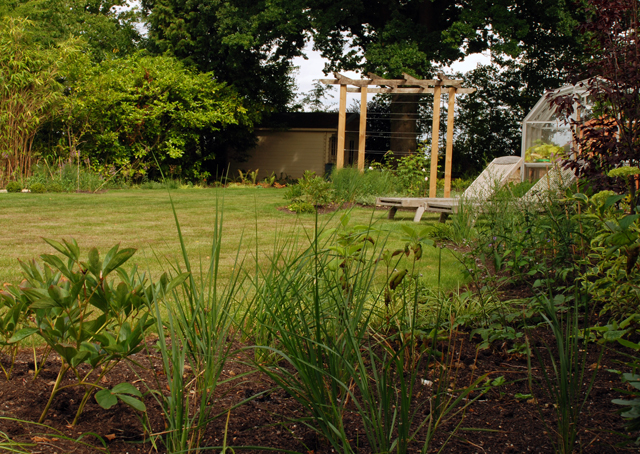 I hope you've enjoyed looking at the transformation – I'll definitely be popping back next year to take more pictures!