I hope you've enjoyed following the construction of my front garden – we planted yesterday and I can now share the pictures of the finished garden.  I keep forgetting it's done actually so every time I walk outside the front door it makes me smile!  Gardens have the power to do that you see,they really do change the way you feel about your home.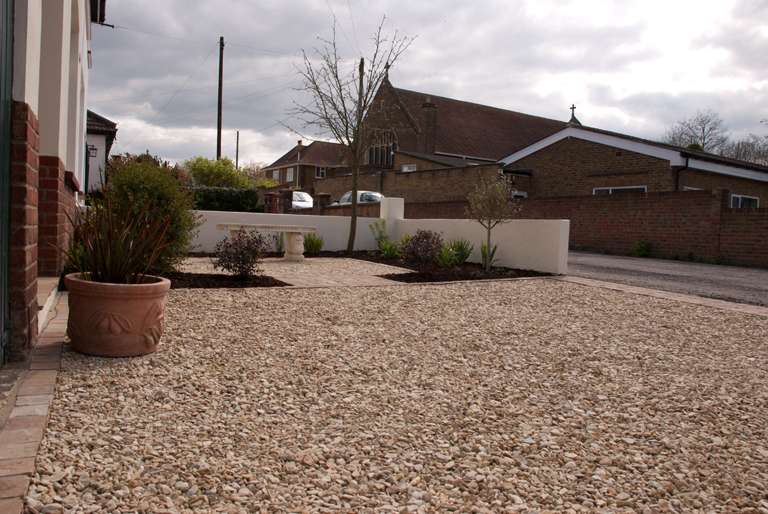 If you read my last blog post you'll have noticed the big difference, but painting the rendered walls really did bring the garden to life.  The garden has a real mediterranean feel to it now and certainly the plants need to be able to tolerate the heat of the summer – the front of the house faces south so when the sun does make an appearance it gets really hot out there.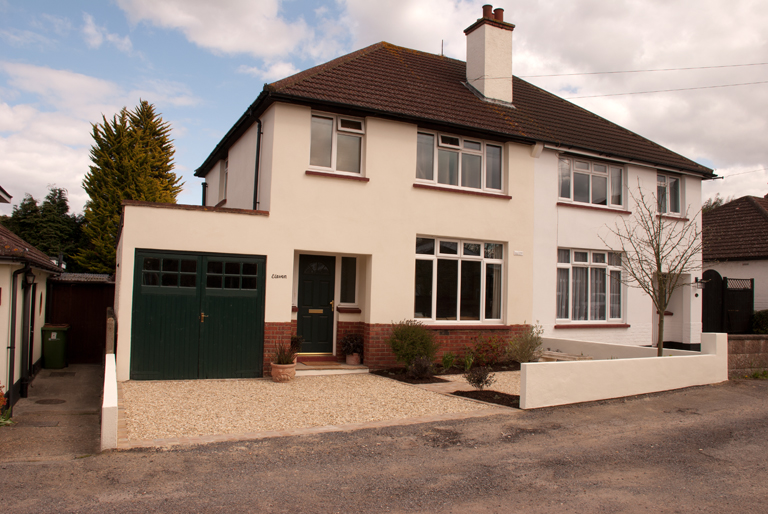 You'll remember this view throughout the whole project so I wanted to give you a quick reminder of how it looked before…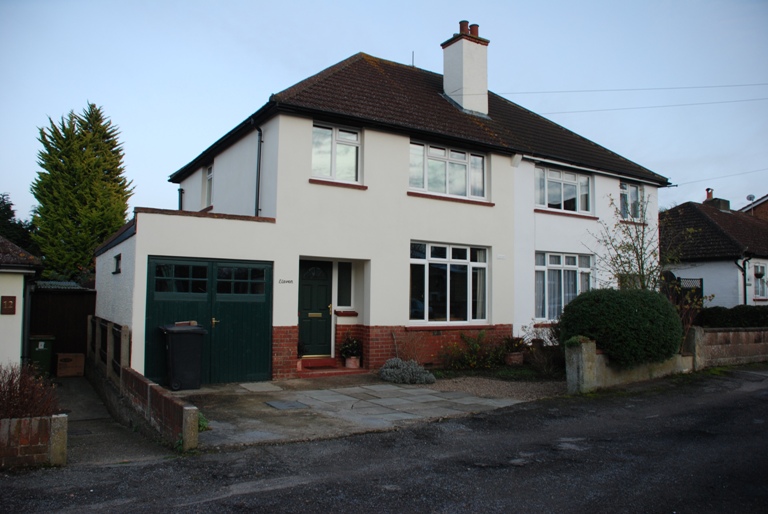 The neighbours can't believe how much bigger the garden looks.  This is purely because it has more structure now – you'll notice that the driveway edge lines up with the porch and where the small square, where the bench is located, is the same width as the window. This not only gives the garden balance but it also connects it to the house.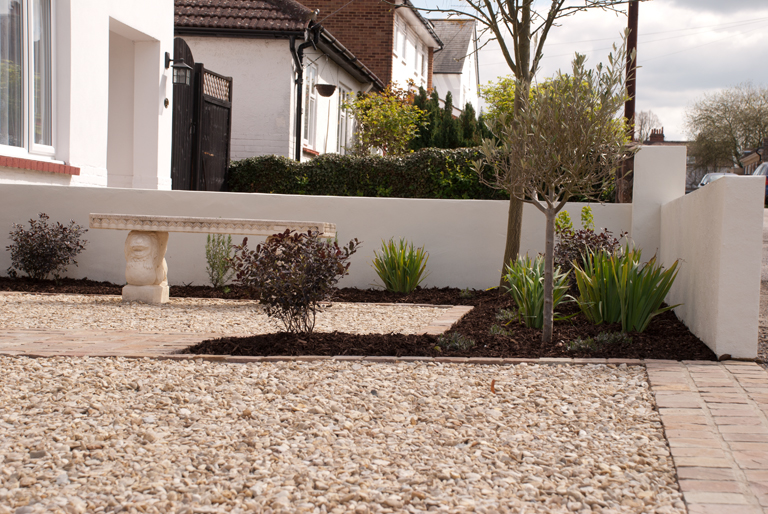 We decided to paint the walls ourselves and did this over the Easter weekend along with preparing the beds for planting.  We have had a problem with bindweed in the front garden for years so we are hoping that our efforts to get rid of it have been successful this time.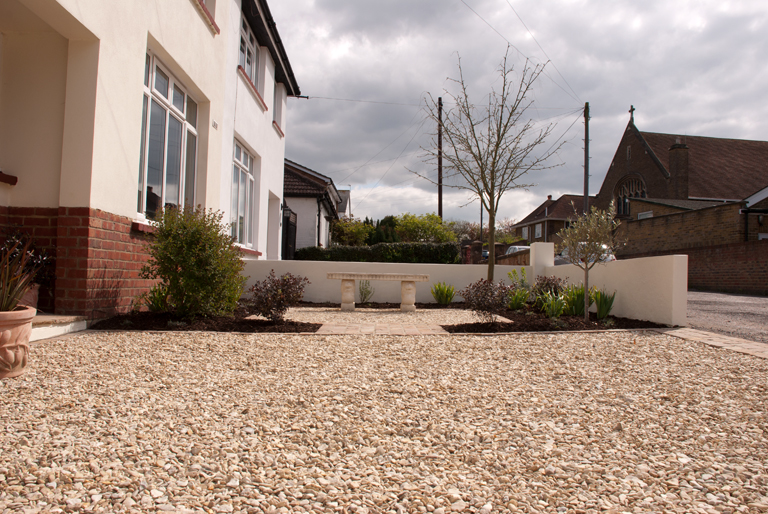 We have kept the planting really simple.  The dwarf lilac and flowering quince were already happy there so I decided to incorporate them into the planting scheme.  We have planted Lavandula angustifolia 'Hidcote', Pittosporum tenuifolium 'Tom Thumb', Sisyrinchium striatum, Rosmarinus 'Miss Jessop's Upright' and Euphorbia characias subs. wulfenii.  The Olive tree in the corner introduces some height and structure at the entrance.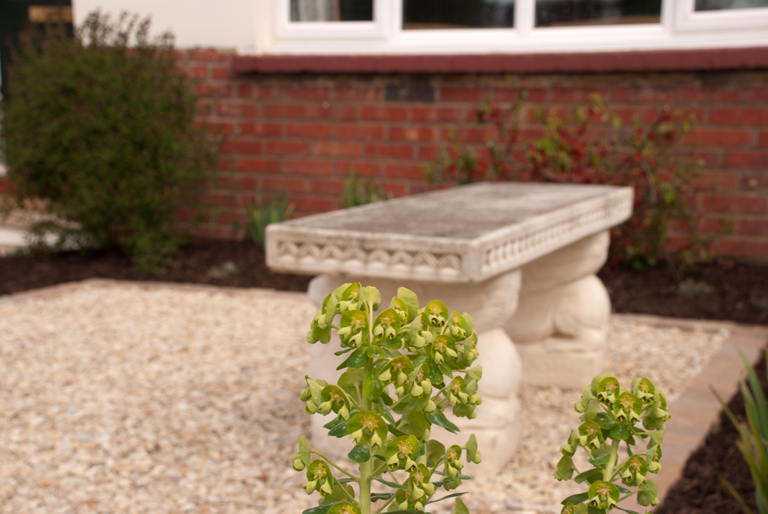 The last job of the day yesterday was to mulch the beds and fortunately it's been quite wet over the past week.  The soil is still relatively cool so the mulch will really help to retain moisture in the soil and keep the weeds away.  Like many areas, we have a hosepipe ban in force so any watering from hereon in will need to be with a watering can!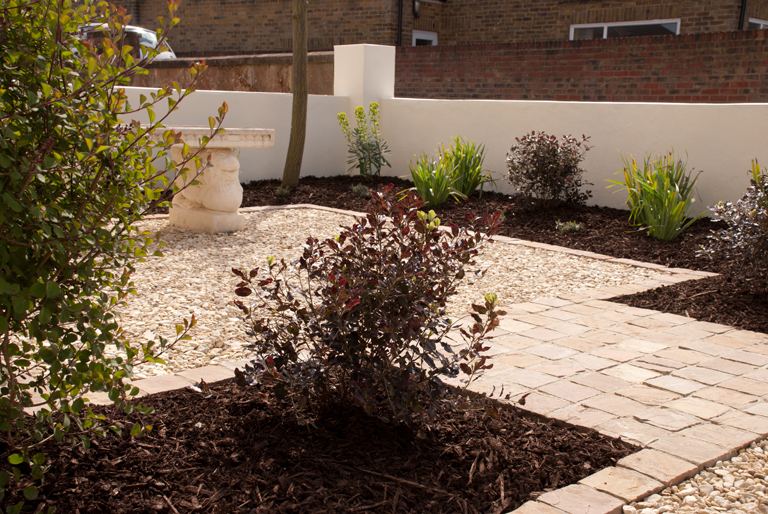 I hope you'll agree that the front of the house looks lovely now – it's a pleasure to look at now and it definitely makes me smile when I come home!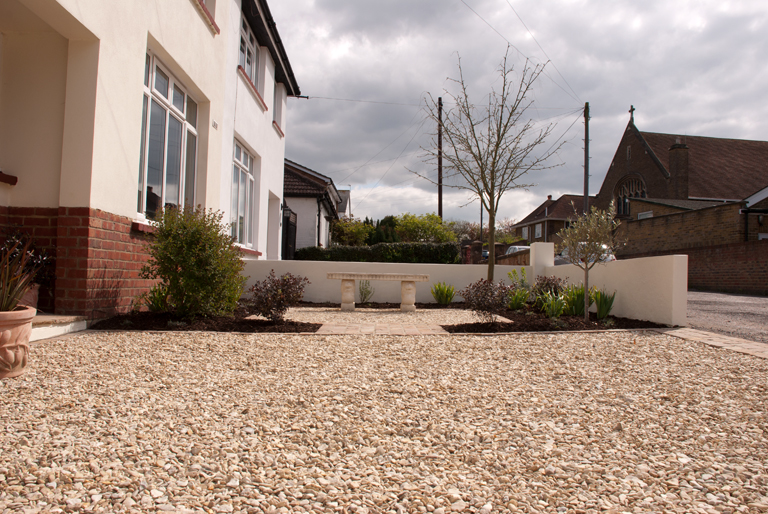 10 Responses to "From the drawing board: My own front garden – finished!"