From the drawing board: My Weybridge project 9 months on
0
Written by Lisa on 20th Jul 2016 in
From the drawing board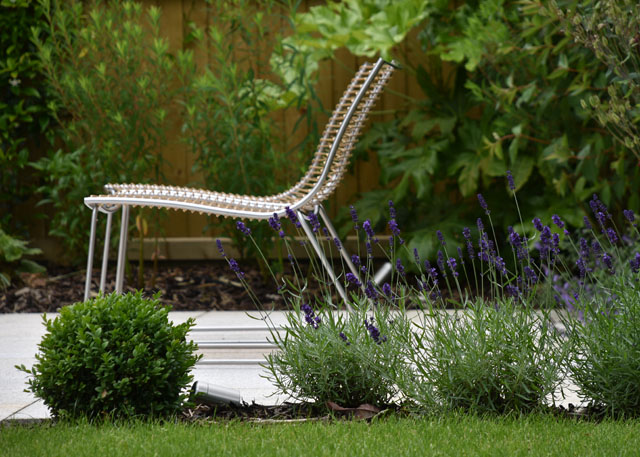 Whilst I was visiting RHS Hampton Court Flower Show a couple of weeks ago, I spent a bit of time going back to see some of the gardens that were planted up over the last couple of years.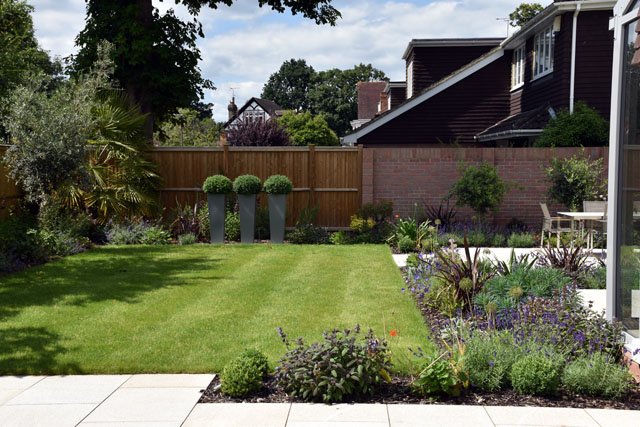 My first stop was Weybridge, which was planted in early October last year.  In just 9 months, the planting's already filled out and it's feeling like a proper garden.
This garden was a long time in the making, predominantly due a very challenging and stressful house building project which held things up, so it's lovely to see a space that my clients now love and absolutely want to spend time in.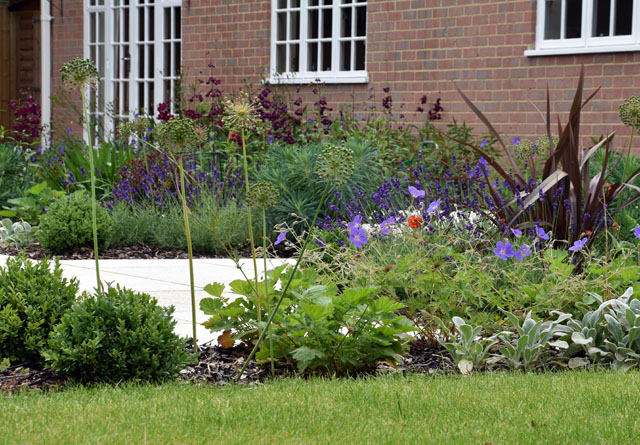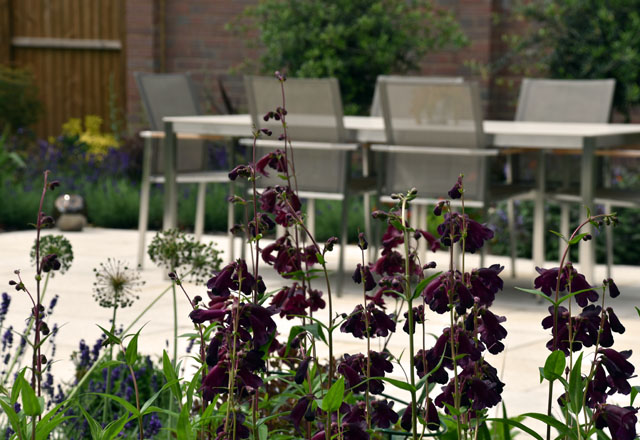 The last of the lounge furniture is on order so I will pop back again when that arrives to take some pictures, but even so, I'm really pleased with how that garden is progressing.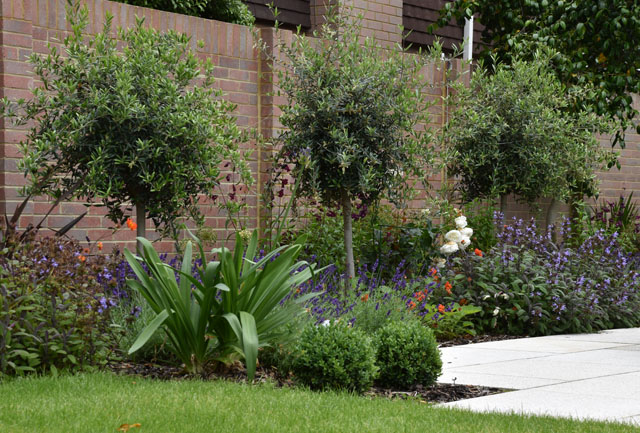 What's amazing is that when I first went to see the garden a couple of years ago, the wall above was one of the garage walls.  The decision to remove the garage and utilise the space has made all the difference to how the whole space flows and relates back to the house.
The soil here is really sandy so the plants have been chosen to cope with the lack of water over the summer which was perfect for the Mediterranean style that my clients love.
The olive trees have definitely been a success and once the fences are covered with the climbers, the walled section of the garden will feel much more a space in its own right.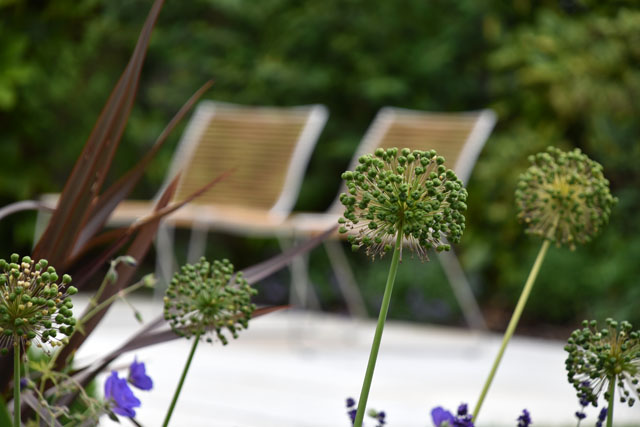 Sadly we've lost a couple of the large shrubs we moved, which sometimes happens when you try to re-home mature specimens, but the trachycarpus is hanging in there – it was such a monster to dig out that we've all been keeping our fingers crossed!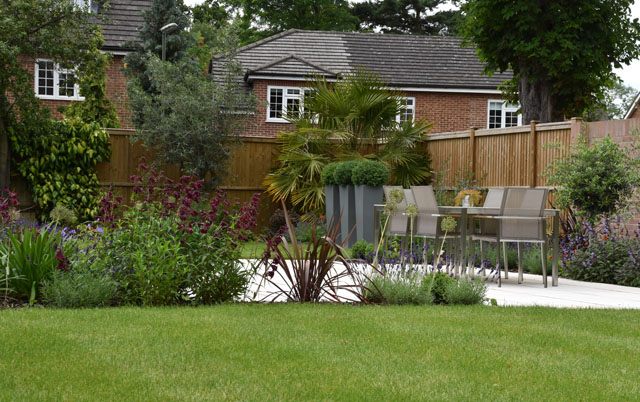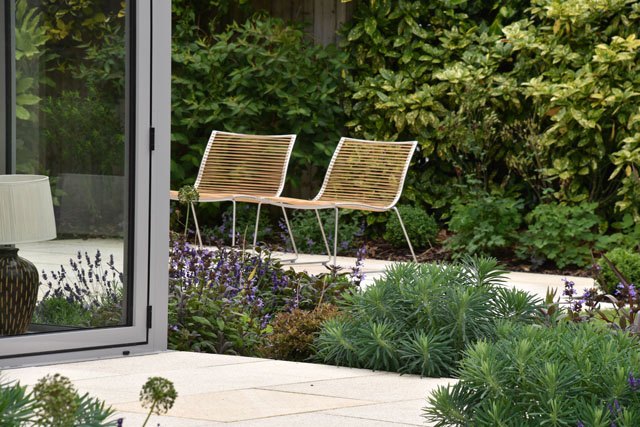 I'm looking forward to seeing how the garden develops over the next couple of years.
(Images: Lisa Cox)