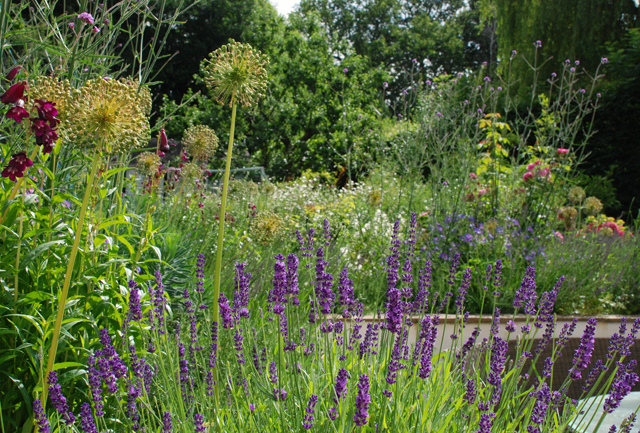 I went back to see my Oxshott client, Lisa, last Friday and the garden was looking fabulous.
It was a little challenging to take pictures with the full size cricket net in the middle of the lawn, but it was always meant to be a family garden so I couldn't really complain!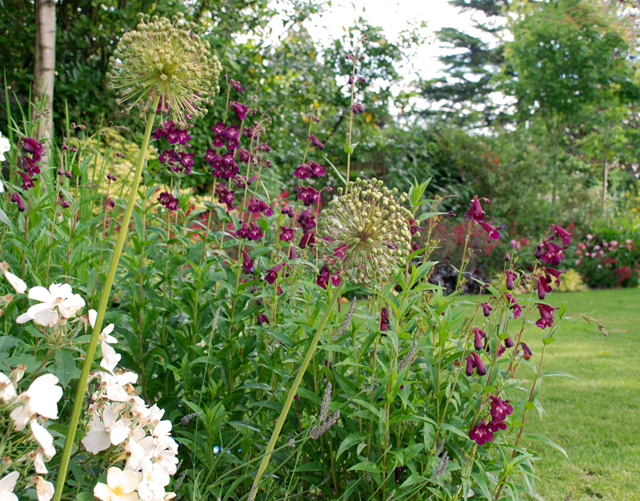 The planting has really started to mature.  The penstemon, lavender and verbena were looking really great.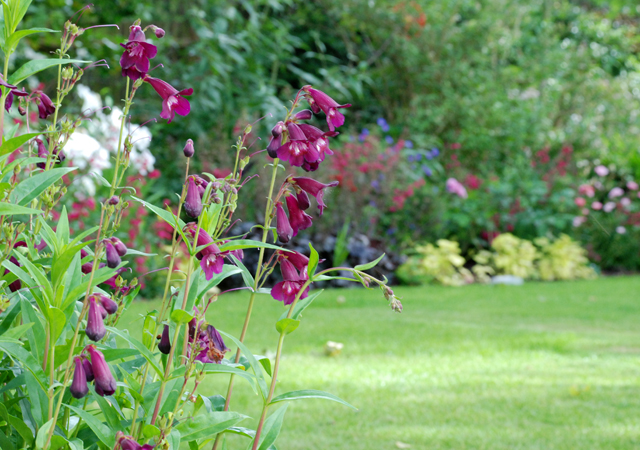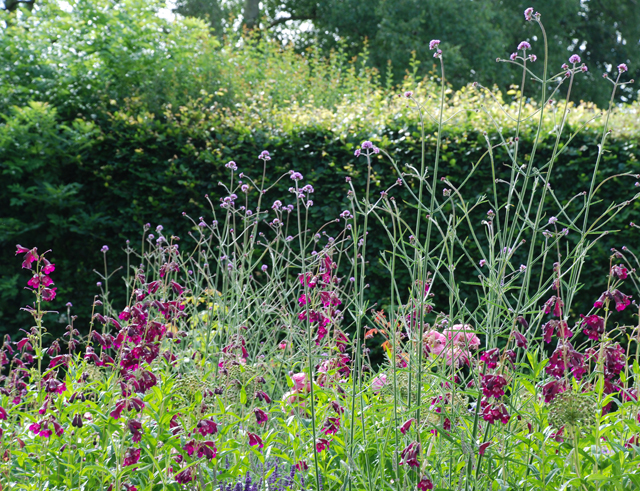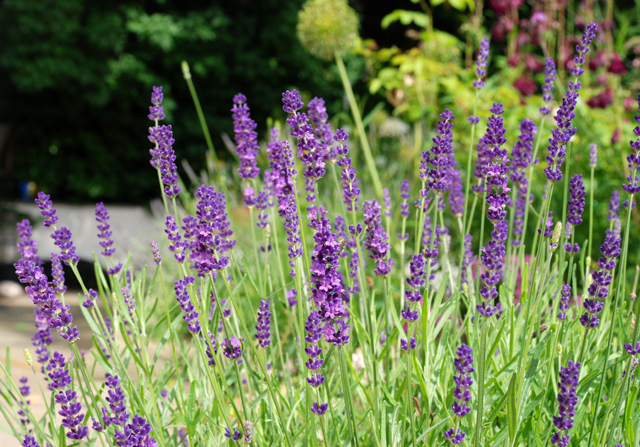 The planting near the house was designed to be a bit wild, with scented roses, lavenders, rosemary and tall spikes of verbena.  When you're sitting on the terrace you feel surrounded by plants.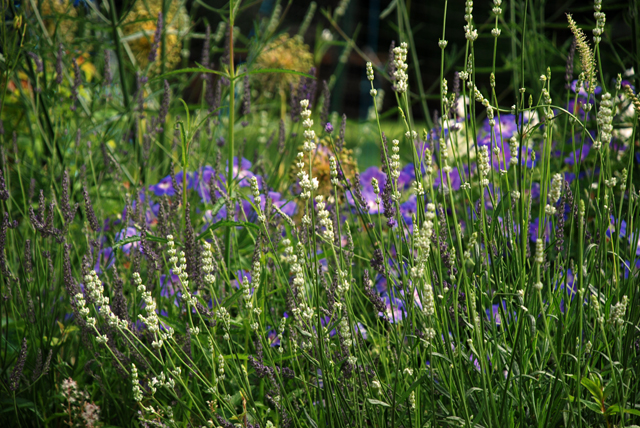 But the rest of the garden, although informal has a more ordered feel to it.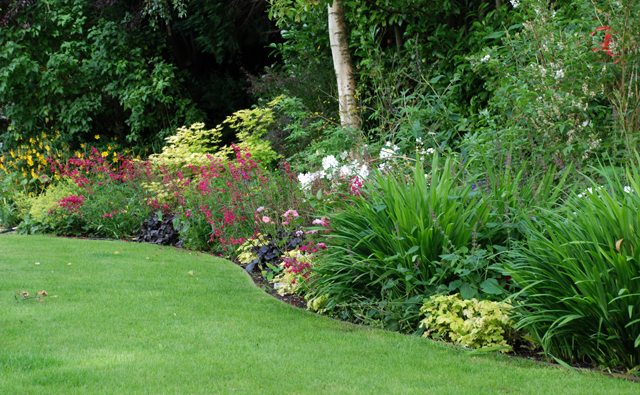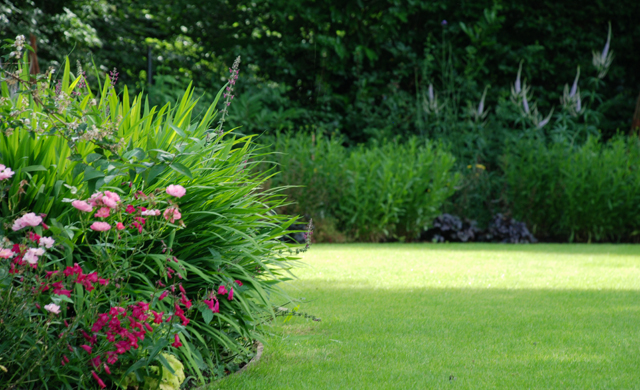 Other than the wild flower meadow of course!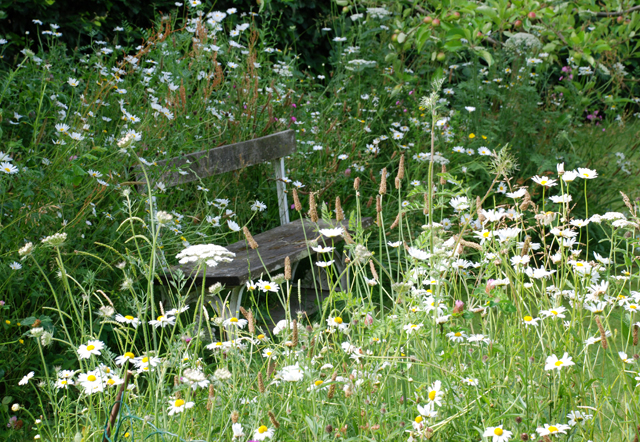 The front too is looking great and the planting there has really started to fill out.  In some ways it feels as though the garden's been there for years.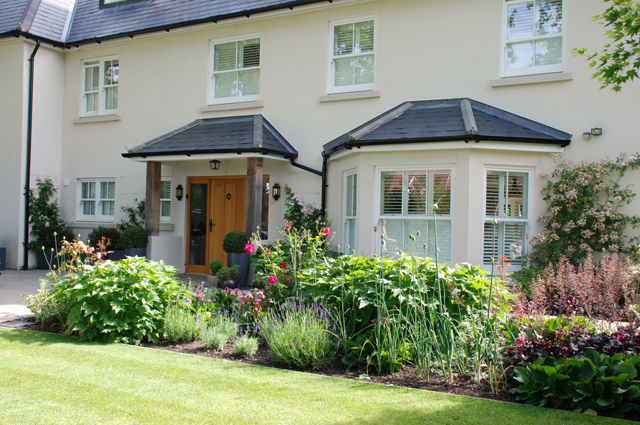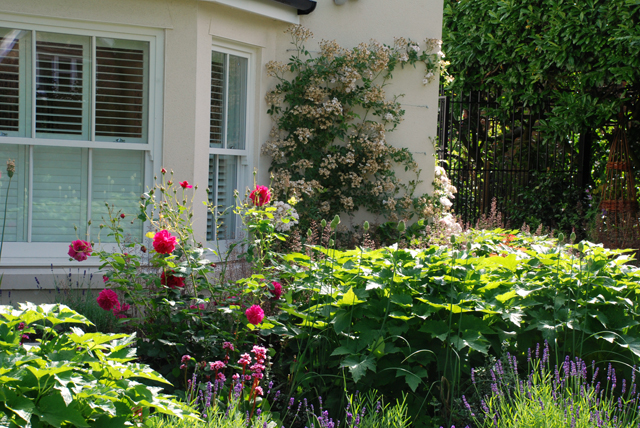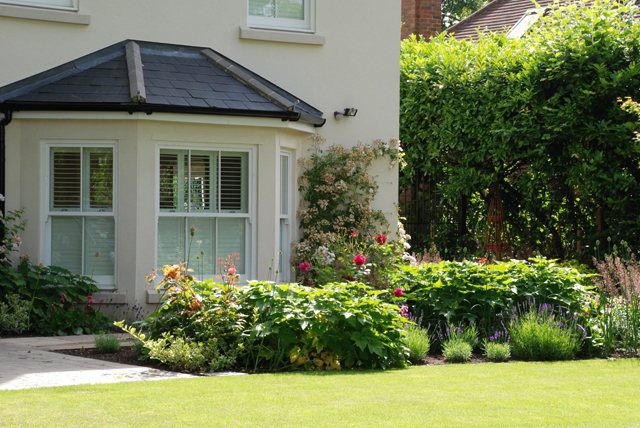 And the side access to the back garden feels much less like a passageway now that the plants are maturing there too.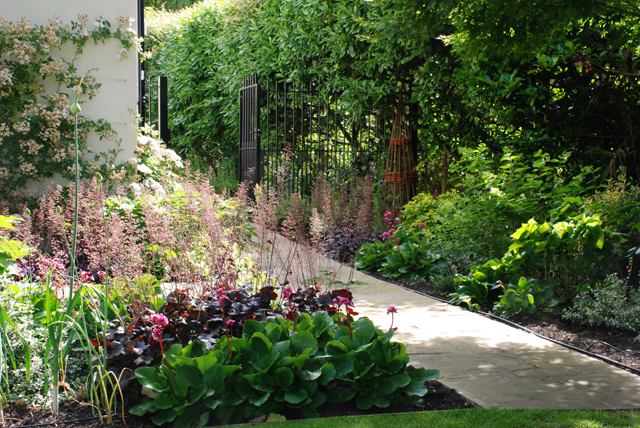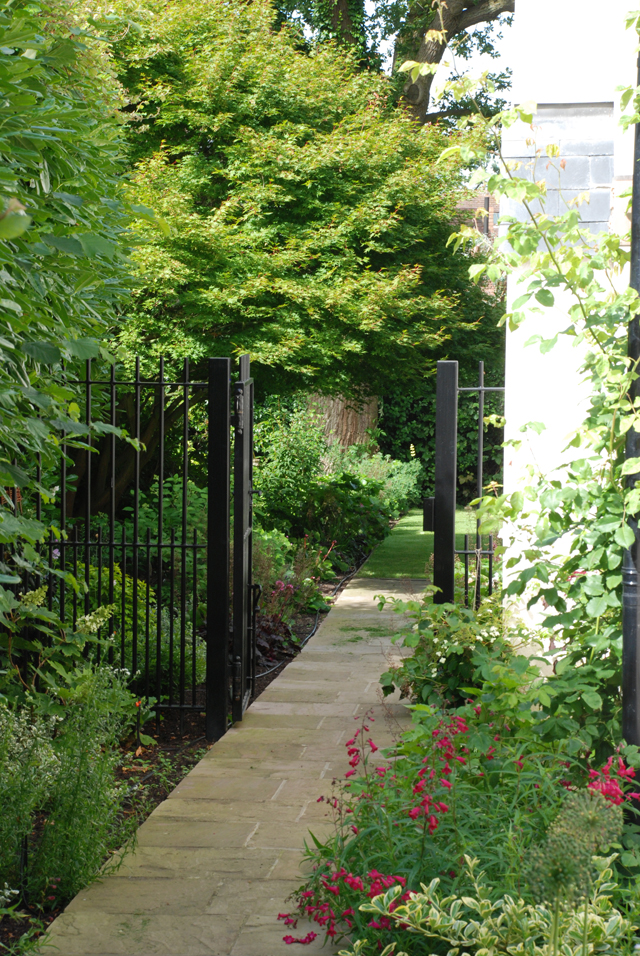 The hardest thing about my job is waiting for the garden to mature into what it was always planned to be.  I thought you might like a reminder of how it used to look, so here are a couple of images…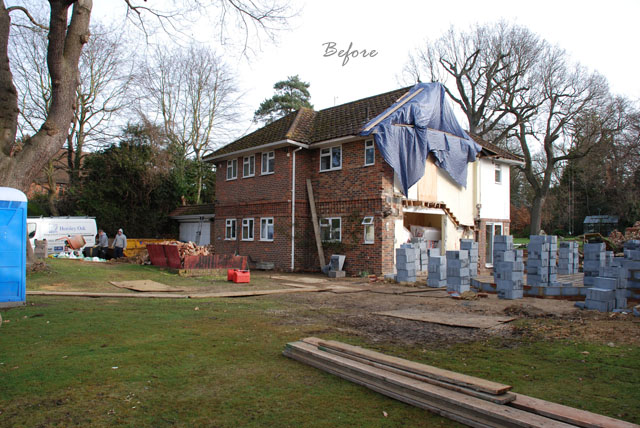 The house of course has changed beyond recognition too, but I hope you agree that the garden is looking pretty fab!
(Images: Lisa Cox)
4 Responses to "From the drawing board: Oxshott garden one year on…"