From the drawing board: Pictures from my Sutton project 3 weeks after planting
2
Written by Lisa on 10th May 2012 in
From the drawing board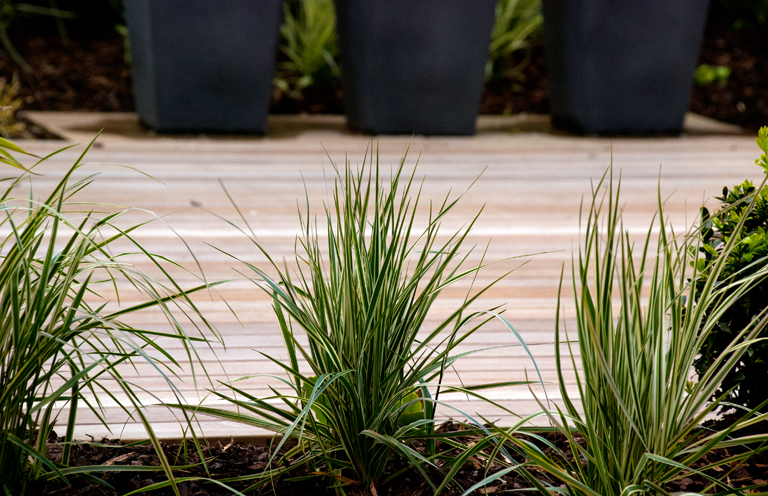 If you're a regular reader of my blog then you'll know that I carried out the planting at my Sutton project a few weeks ago.  It was a long old day as I was on site at 7.30am and didn't finish until gone 7pm by which time it was not only too dark to take pictures, but all I wanted to do was to get home and have a hot bath.
I've blogged about this project from the briefing stage, through the construction so it's great to be able to share the proper "after" pictures with you.  It's such a dramatic change so I thought you might like a reminder of how it looked before…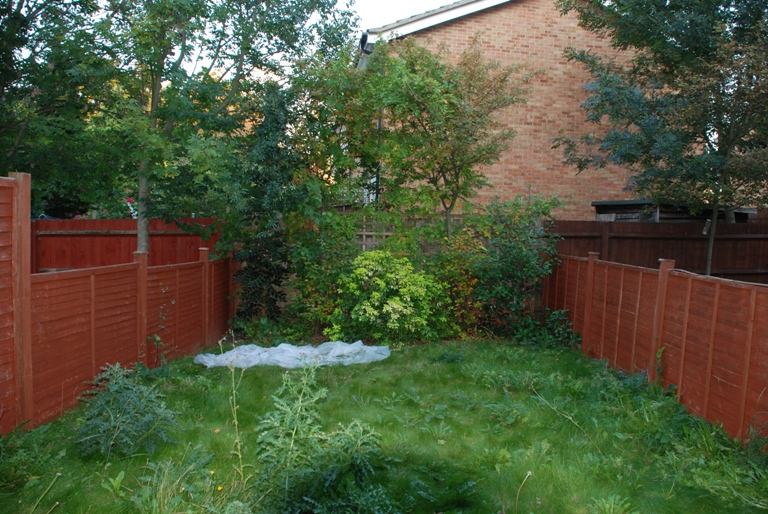 Compared to how it looks now…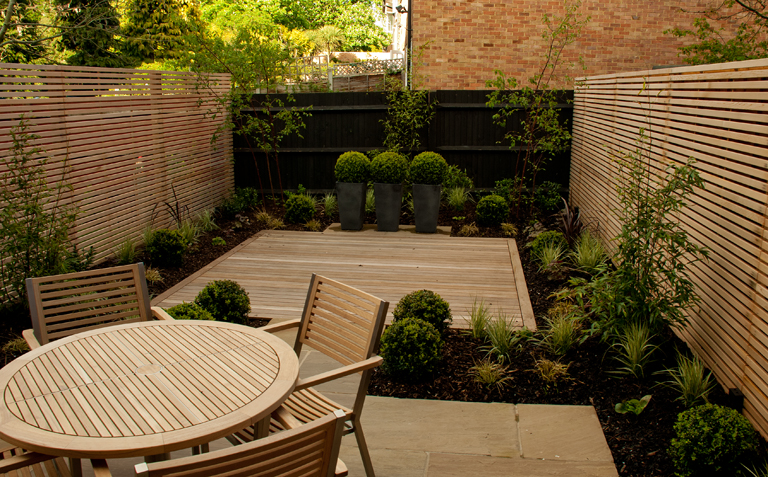 Because the hard landscaping elements were finished in December there was some weeding to do before I got started so this put me a bit behind schedule.  By lunchtime however I'd set everything out and it felt as if I was getting somewhere…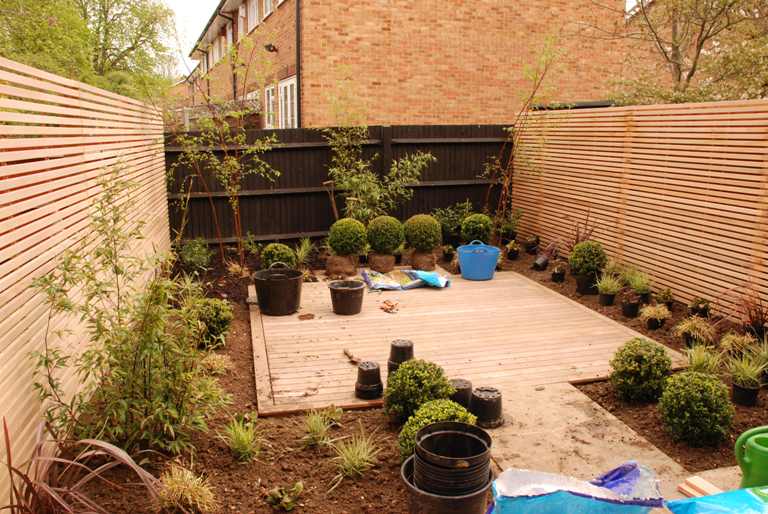 It always amazes me how quickly the garden transforms when the plants arrive.  We delivered the plants the night before and even when they were placed in a group on the decking, it still felt more like a garden!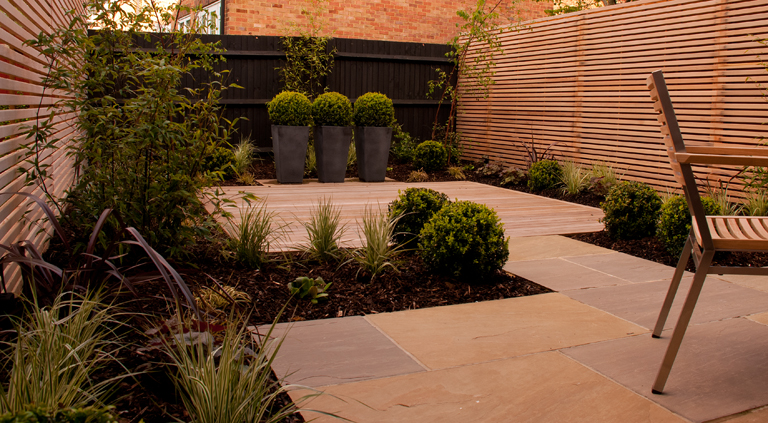 The planters at the end with the box balls I think lift the garden to a new dimension and I spent some time before I ordered them to ensure that the box balls would be in balance with the planters.  It's so important that the balls are bigger than the top of the pot otherwise the proportions would be all wrong.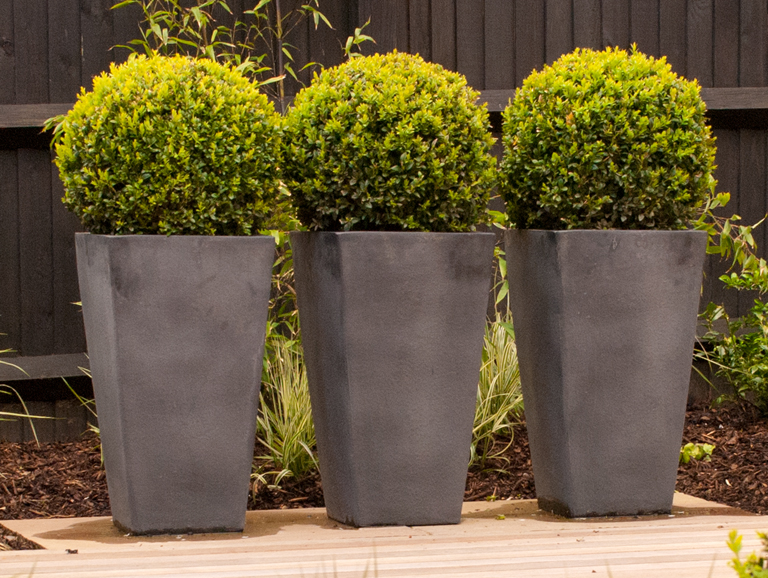 Because my clients have no time at all to maintain the garden, I have chosen evergreen plants which will provide structure and interest all year round.  They need some more time to fill out but I was really surprised at just how much they have grown already – not surprising I guess with all the rain we've been having!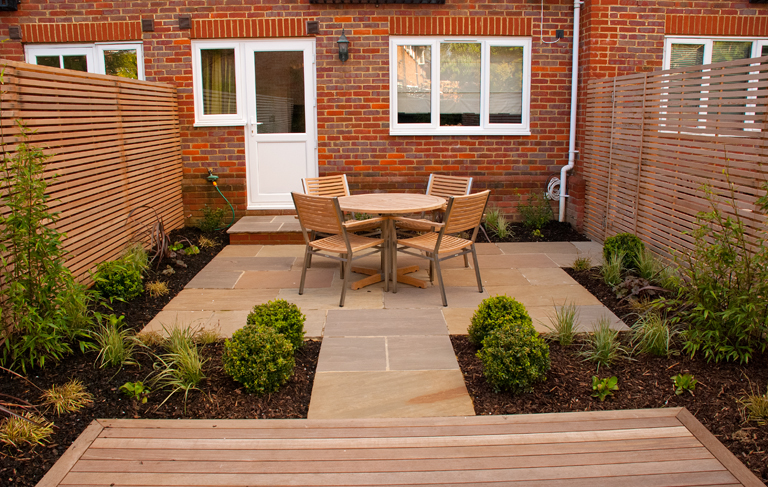 The main living space in the house is on the first floor so it was really important when I designed the garden that it looked great from above too.  I felt that the plan needed to be symmetrical which tied in with the contemporary style of the garden anyway and I'm so pleased with how it looks and feels from upstairs too – it really does feel connected to the house even from this view…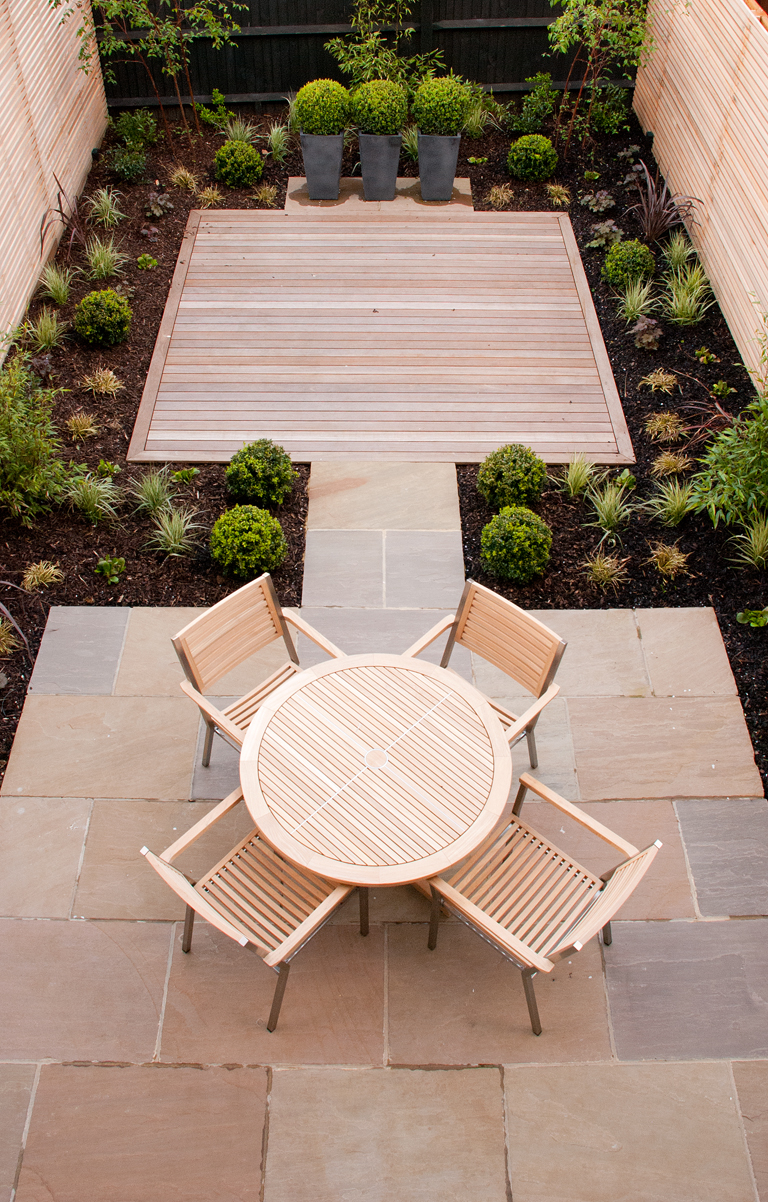 Once the planting has had time to fill out it will be even better.  The trees at the end have gorgeous pinkish bark that, as they mature, will really glow especially in winter when the leaves are gone.  The garden will be lit eventually too which will help to connect it to the garden at night – we're just waiting for the fixings to come into stock.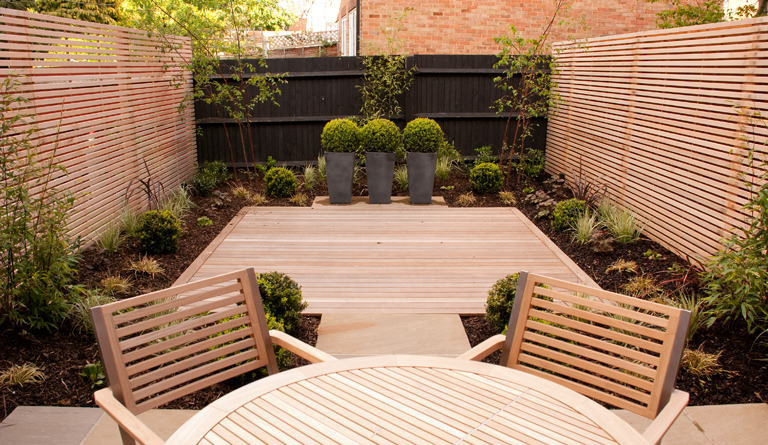 I'm thrilled with the finished garden and, more importantly, thrilled that my clients now love their garden and want to spend time out there.  For me that's what it's all about – if the design is tailored to their tasted and needs then it will feel like their own and they'll be out there whenever they can.
(Photos: Lisa Cox)
2 Responses to "From the drawing board: Pictures from my Sutton project 3 weeks after planting"