From the drawing board: Planting design for my project in Sutton
0
Written by Lisa on 7th Mar 2012 in
From the drawing board
It's been a couple months since the hard landscaping elements have been finished for my project in Sutton but with spring now upon us, I have been thinking about the planting phase of the project which is likely to happen in early April.
My clients have a very contemporary style, they like clean lines and simple design and because they don't have the time or inclination to spend hours maintaining the garden, we have gone for mostly evergreen plants that will give interest all year round.  Rather than bringing colour to the garden with flowers, we have gone for contrasting leaf textures and colours.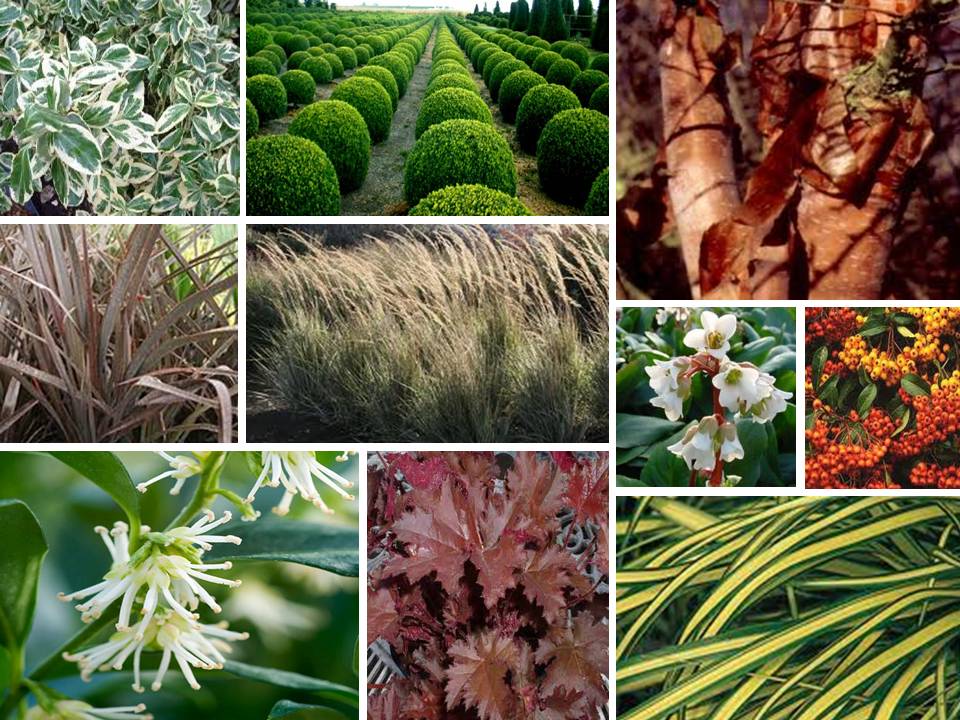 The box balls will give defined structure and harmony throughout the garden and will help to lead the eye down to 3 tall planters at the end of the garden, which will also be planted with box balls.  This is the sketch I put together at the concept design stage – the raised beds were taken out, but the essence of the garden remains the same and the planters will give the same look and feel to the space.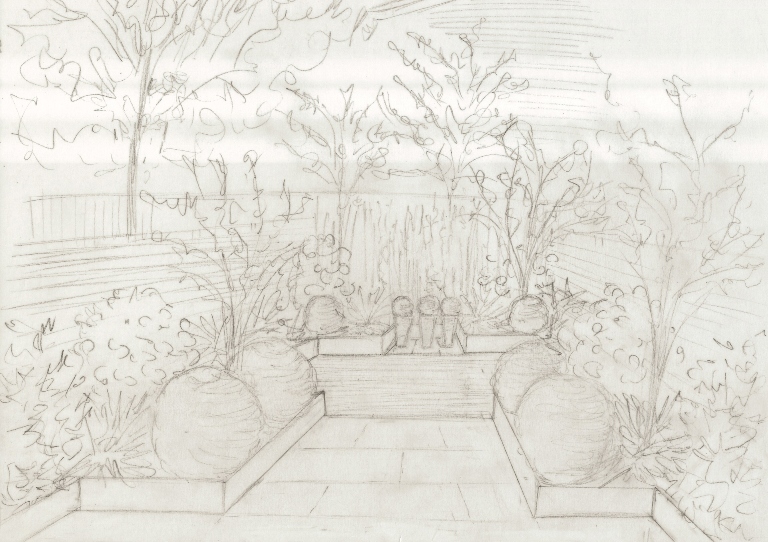 The planters we have chosen are made of fibreclay and will have a matt grey finish which will contrast well with the timber work and paving.  They will sit of the small piece of paving at the end of the garden which is just visible in the picture below…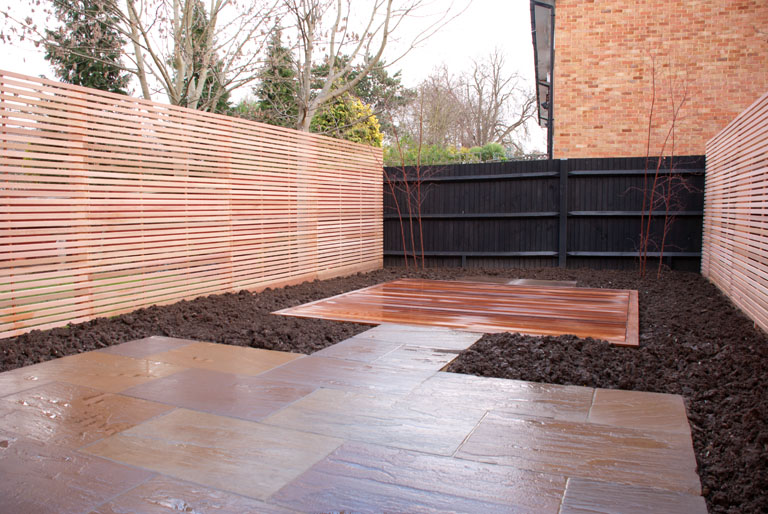 The black fence at the end of the garden will eventually be hidden with green foliage, but once the garden is planted up it won't feel as prominent anyway.  It always amazes me how even when the plants are really small they have the ability to lift the garden to the next level.  The hard landscaped areas are harsh right now, but a bit of green foliage will change the whole look and feel in no time.
In the front garden, the planting will be really simple – a lavender hedge on each side of the driveway.  Amazingly, we'll need 45 plants to fill these two narrow beds…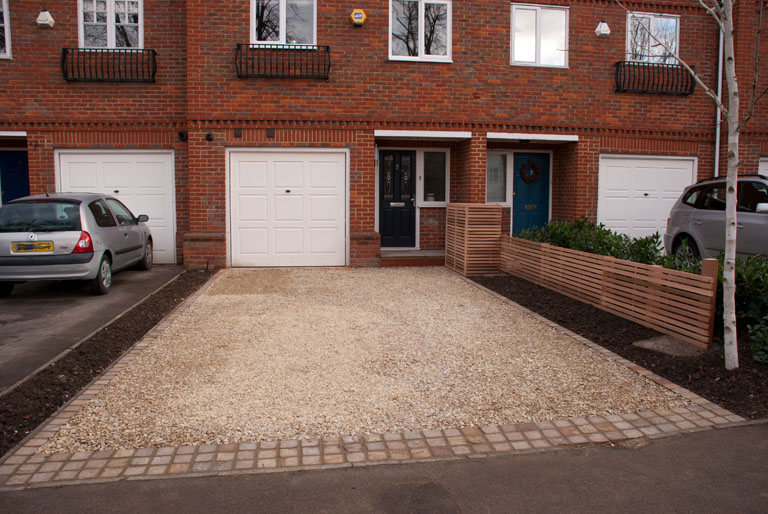 …but it will look fabulous with the gravel and cedar fencing, and of course with the white bark of the silver birch tree at the front.  I can't wait to get planting!
(photos: Craigmarloch Nurseries Ltd, Shrubs Direct, Mailorder Trees, Lisa Cox