From the Drawing Board – Project in Sutton is finished in time for Christmas
2
Written by Lisa on 20th Dec 2011 in
From the drawing board
I paid a last visit to my project in Sutton last week as the hard landscaping elements are now finished.  Because it's a bit late in the season to plant, we have only been able to put the trees in, but the beds have been prepared ready for the rest of the planting to take place in the Spring. I thought I'd share the pictures I took.  This is the front garden…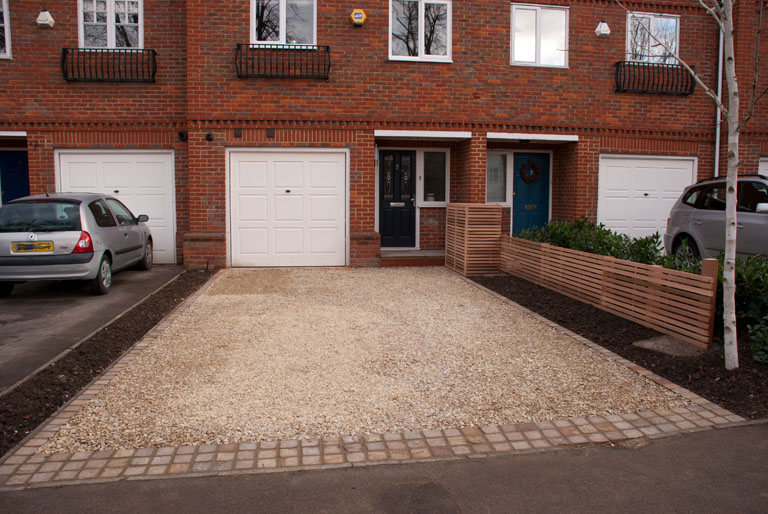 The driveway is constructed using Horcott, a really stable aggregate that needs very little maintenance.  It has been edged with sandstone setts which tie in with the threshold step in the porch.  On a turning driveway it's still best to use stabilising panels (something like Nidagravel) but for a small "drive on, drive off" driveway like this one, it's really not necessary. 
The cedar fence acts as a low barrier against the hedge which was moved from the other side of the driveway and given to the neighbour to replace the unattractive shrubs that used to be there.  The bin store has been designed to fit in with the same clean contemporary look and I think you'll agree that the front of the house has been transformed – here's a reminder of what it looked like before…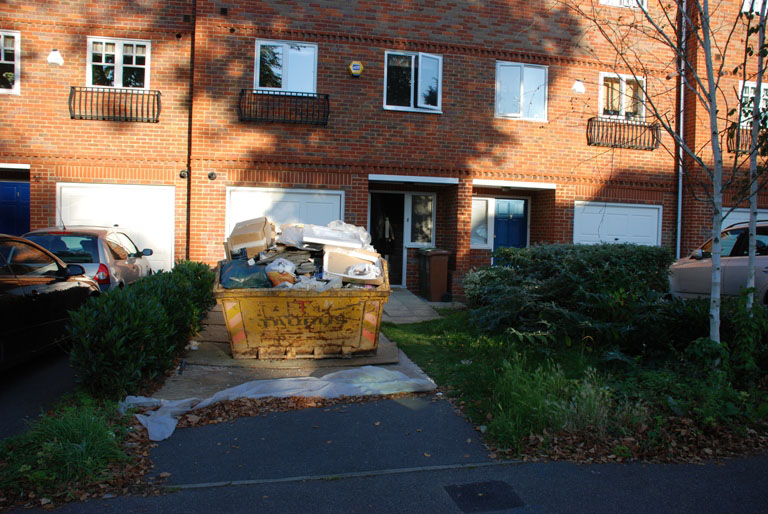 The back garden has also been transformed…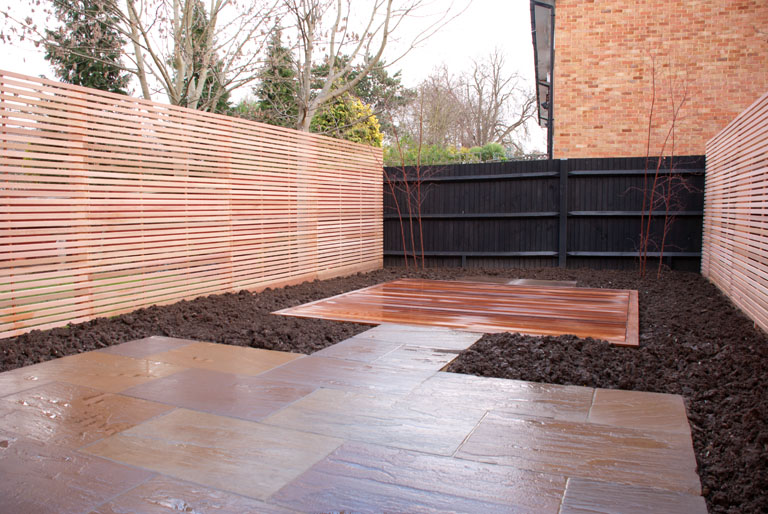 The terrace area outside the back door will be the main seating/dining area with scope for some lounge seating at the end of the garden on the decking area.  The small piece of paving at the end of the garden is the hard standing for 2 planters which will be added in the Spring to provide a focal point.  You will notice that we have painted the fence on the end boundary black – this will really make the plants stand out when they are planted next year and eventually the fence will disappear.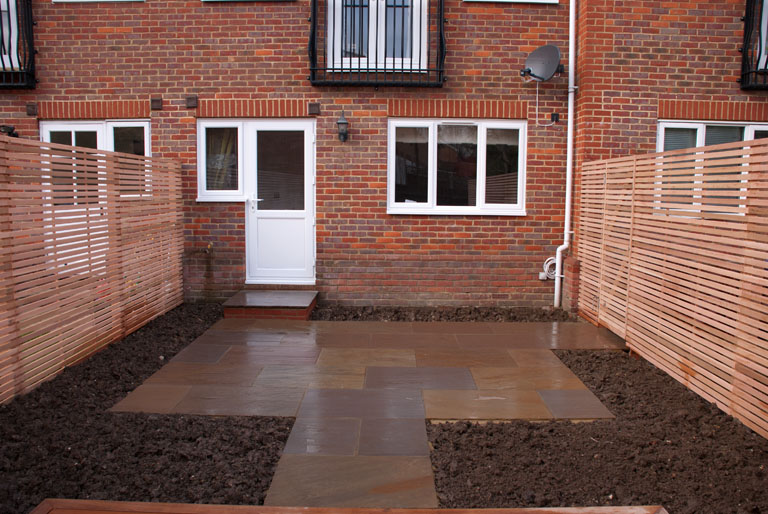 The cedar contemporary trellis panels give a  more sophisticated feel to the garden and make it feel longer.  The gaps in the fence won't be apparent once the planting has matured and filled out but they will help to bring light into the garden and they'll also be more resilient to the prevailing winds which come across the garden from left to right in winter.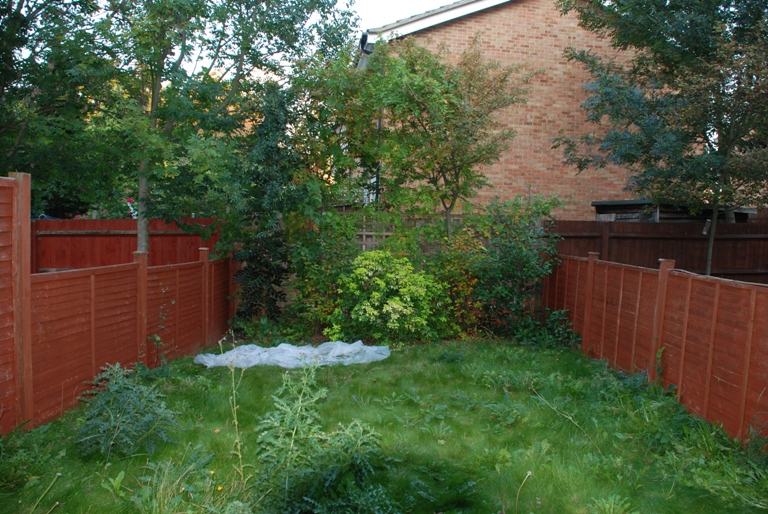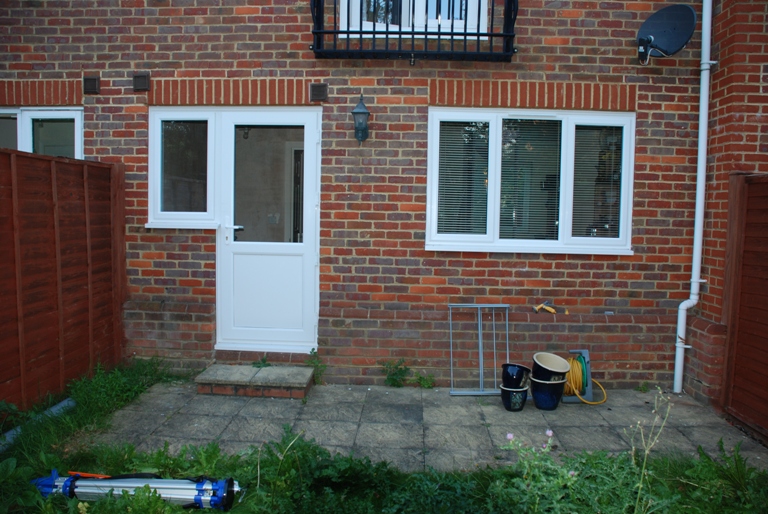 When the garden is planted in the spring it will look different again but we'll have to wait a couple of years before the planting really fills out and it feels as though it has always been there.  The garden lighting will be installed following the planting – a simple scheme of 6-8 uplighters which will highlight the trees and a few choice shrubs.  We will also install a basic irrigation system to see the planting through the summer months.
I hope you've enjoyed seeing the garden from concept through to reality – do look out for future posts when I'll show you the post-planting pictures.
2 Responses to "From the Drawing Board – Project in Sutton is finished in time for Christmas"