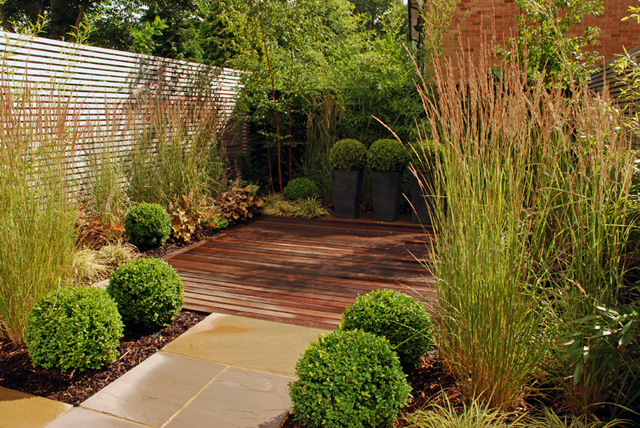 I've shared pictures of my Sutton project a few times, but I was there yesterday morning and I think it's looking really fabulous.
It's only 18 months old, but it now looks as though it's always been there and the good weather over the past few weeks has meant that my clients have really been able to enjoy it at last!
You may remember what it looked liked before, but here's a reminder of the back yard it was then.  It's no wonder they didn't want to spend any time in it before!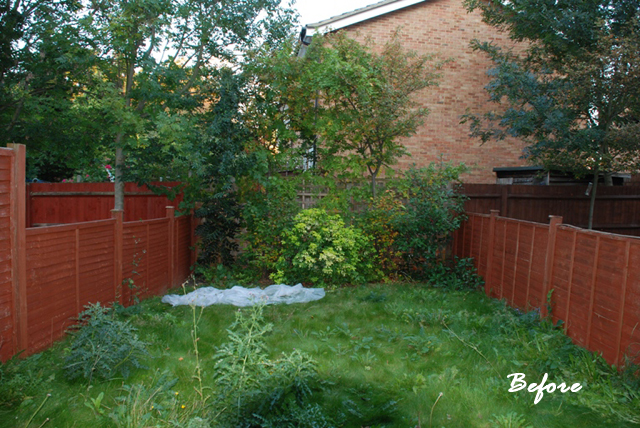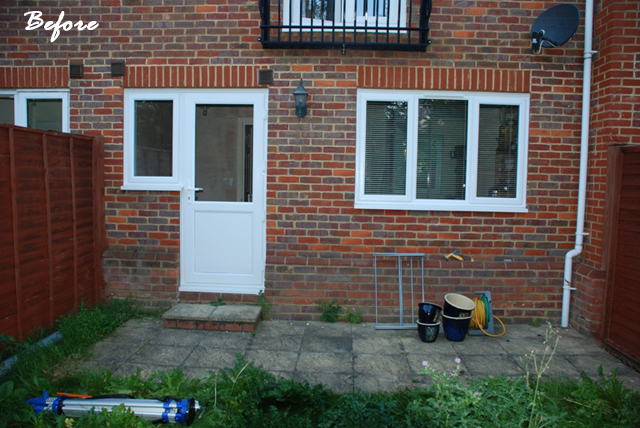 I love going back to see the gardens a few years on.  When the planting is new it still looks good, but I always want to fast forward the clock to see it when the plants have matured and the hard landscaping has weather in a bit.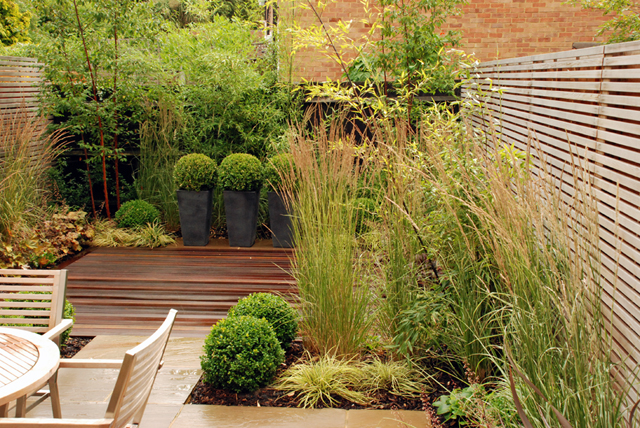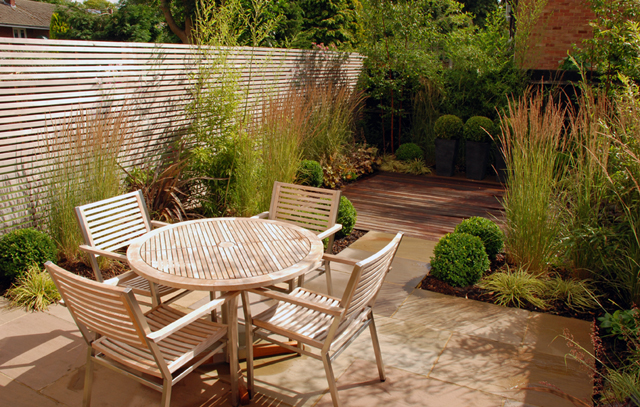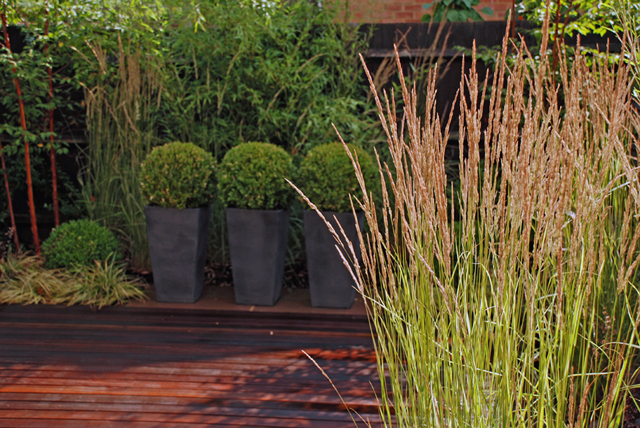 The Calamagrostis x acutiflora 'Overdam' grasses look spectacular at the moment.  They're really architectural – very upright and well behaved.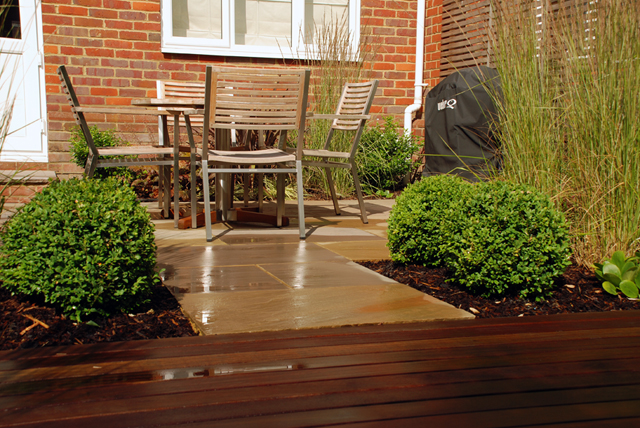 One of the challenges of this design was the fact that the house is a modern town house that is set over three floors.  This means that the garden is predominantly viewed from the first floor.
I wanted my clients to feel connected when they looked out from upstairs, which they tell me we've achieved.  I think it helps that the gardens either side aren't much to write home about.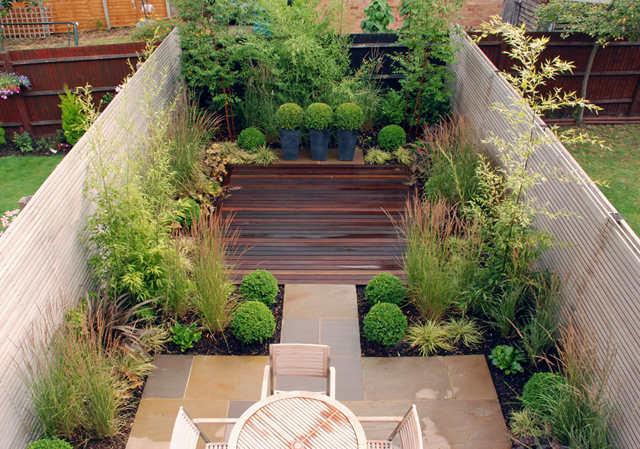 The front garden was redesigned at the same time and this is a reminder of how it looked before…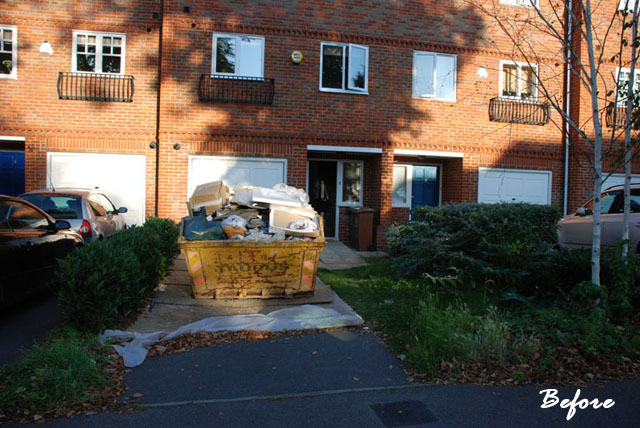 The skip on the driveway doesn't really help, but the main challenge was that access to the front door when the cars were parked on the driveway was across the lawn on the right hand side.
The design was really simple to allow parking for two cars whilst still being able to walk to the front door.  We used Horcott gravel which is really stable and also conforms to the SUDS legislation.  The front faces south so we planted a simple lavender hedge along each side.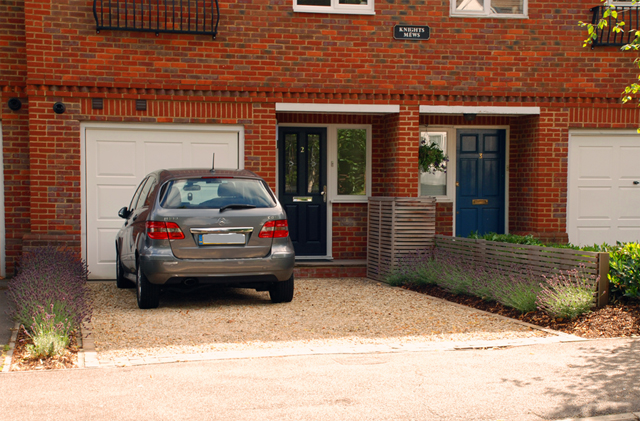 The timber structure near the door hides the unsightly wheelie bins.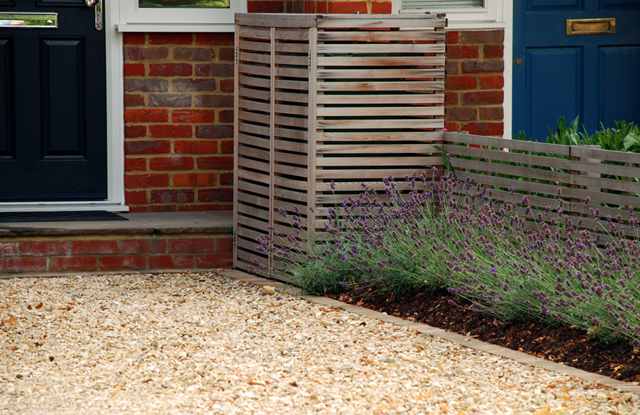 Hope you've enjoyed revisiting the transformation with me…a very satisfying part of my job!
4 Responses to "From the drawing board: Sutton garden 18 months on"