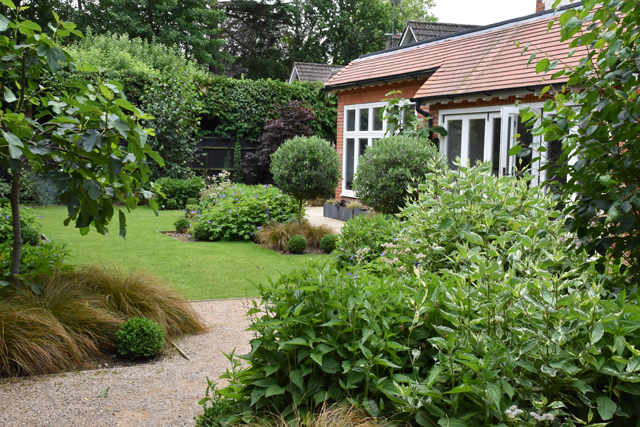 Last week I showed you some pictures from my project in Weybridge which was planted in the autumn last year but today I want to share some photos of the Woking garden I redesigned with my clients 2 years ago.
Rather frustratingly, when I was there 2 weeks ago, I was a bit early for the Helenium and Rudbeckia which were in bud, but not yet in flower. But all the same it was still looking pretty good.
When I first visited this garden, the hard landscaping had been done already as part of the house building project, but it really wasn't working and despite the investment in some really mature plants, the whole space just didn't really feel right.
The picture below was taken in winter late in the day but, even so, I think you'll agree that it's a much more inviting space now.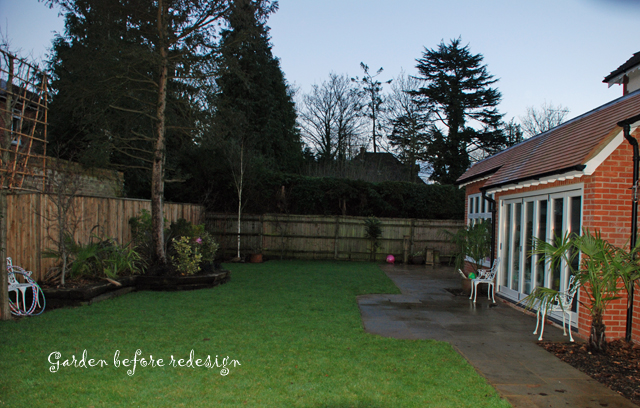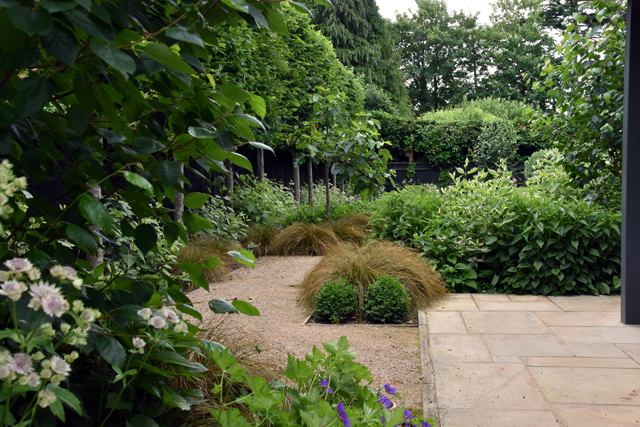 What I am most proud of with this garden is that I don't think you'd realise that the hard landscaping was already in place before I arrived.  We just tweaked bits here and there and added a small section to extend one of the pathways.
These small tweaks mean that the garden feels more generous and balanced now and each space is in tune with the house.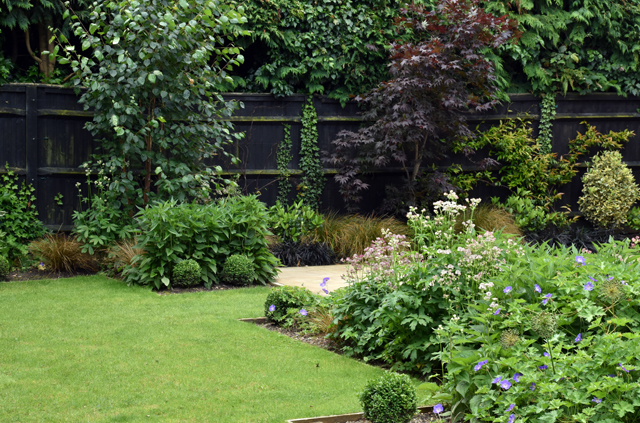 Even the side garden, as I call it, is filling out well.  The mature lime trees on the bank are covered by a TPO so we couldn't change the ground levels in this area.  It's always tricky planting under mature trees so I did expect things to take a bit longer to grow, but even this part of the garden is looking good.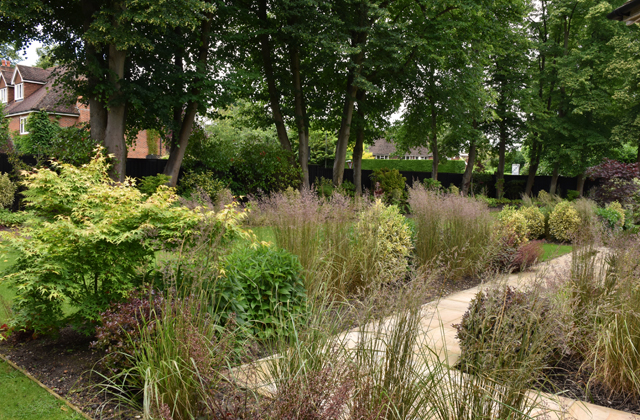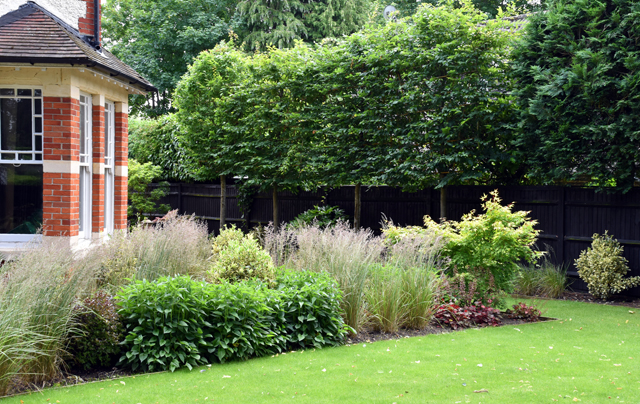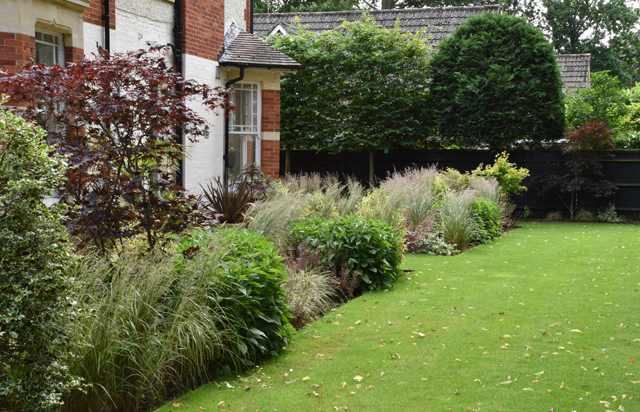 One of the most frustrating parts of my job is having to wait for a few years before the garden is feeling more mature.  But on the plus side, when it's looked after properly, it's amazing to go back and see it properly transformed.
I have one more garden to share with you from my recent to trip to Surrey so I'll do that next time.