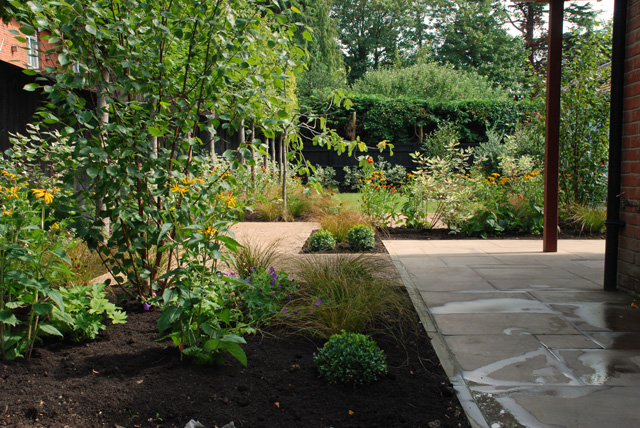 The garden at Woking isn't quite finished, but I wanted to share the pictures I took whilst I was there on Friday because it's already looking great, especially now that the Rudbeckia's have come out.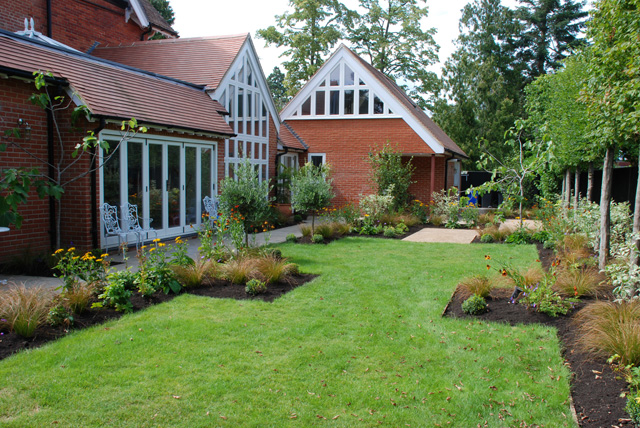 I'm so pleased with how the garden has turned out and I don't think you'd know that we were making the most of the work that had already been carried out there.
You may remember that following a building project on the house my clients, Amy and Peter, had installed the paving with help from the builder and had also brought in some large specimen plants.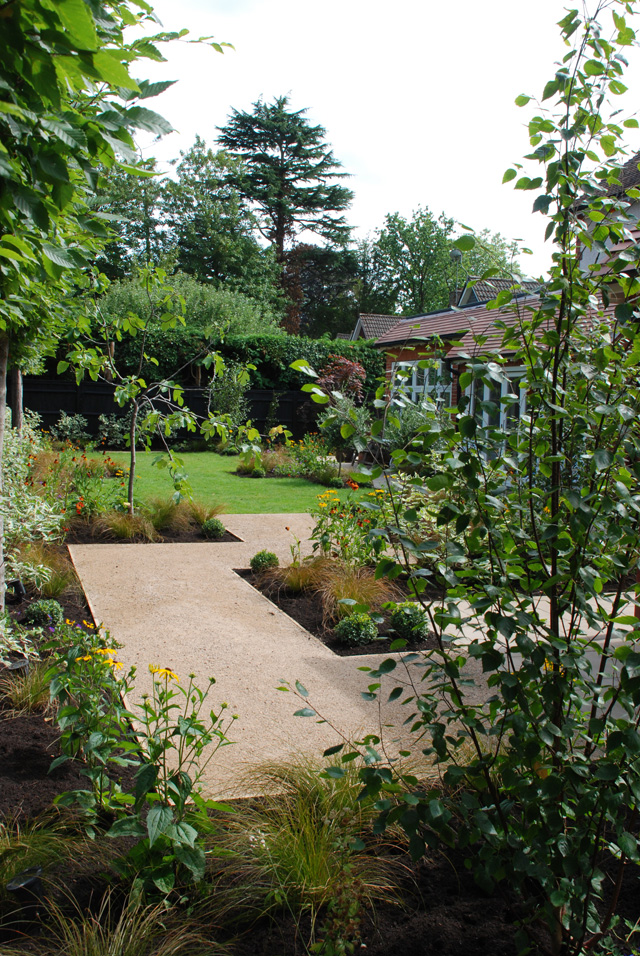 Despite the efforts and cash spent, the garden just didn't feel right and they wanted some help to bring it in line with the rest of the house which has been lovingly restored into a fabulous family home.
The garden is large, but because the house is also big and sits in the middle of the plot, the garden feels small until you step outside.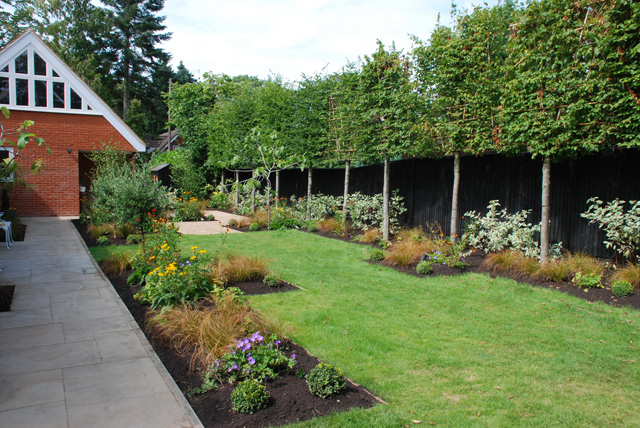 My favourite part of the garden is attached to the new kitchen (shown in the images above) and was planted first so it's already looking more established than the rest of the garden.  The mature specimens you see were already there, but they'd been planted in places that didn't really bring them to life.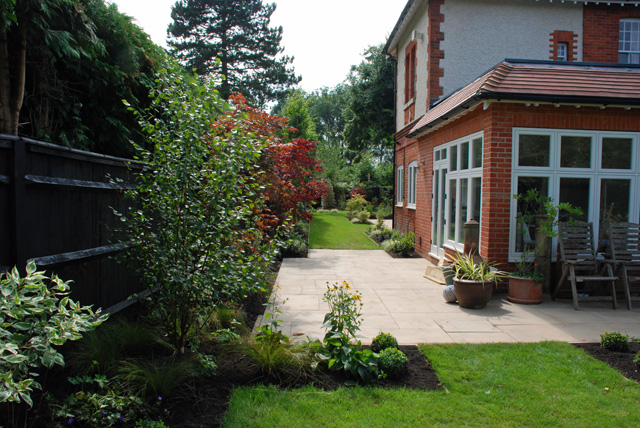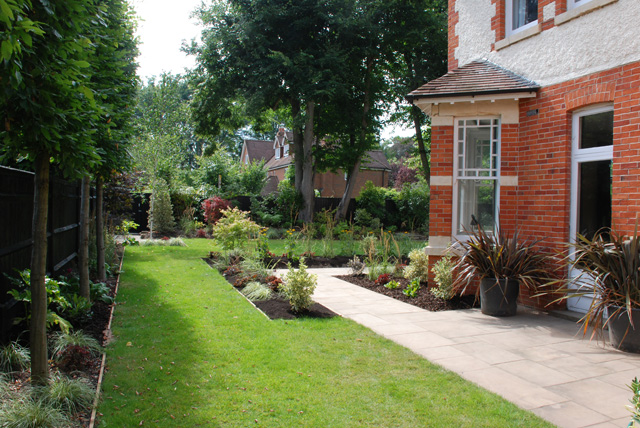 The side area now has a purpose and we have managed to create an inviting route between both the main gardens.  The long lawn area is surrounded by mature Lime trees and the ferns and acers give it a woodland feel.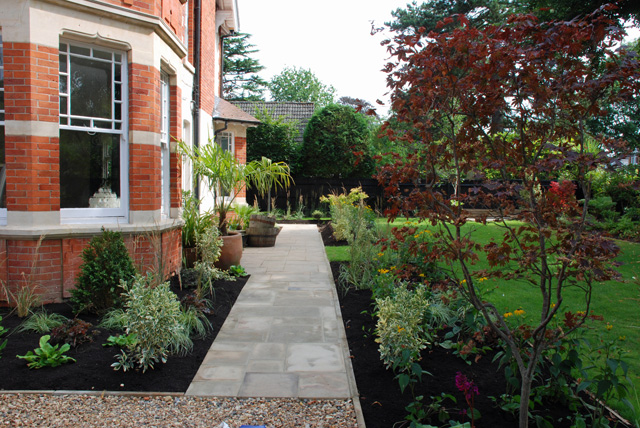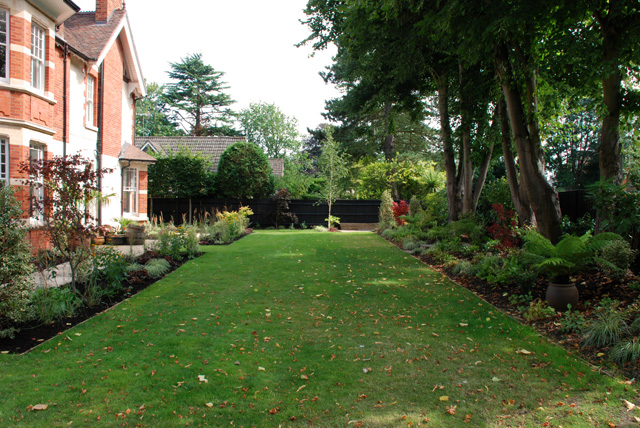 There's still a little bit of paving to adjust which can't be done until September because there's a delay with the stone and we're also in the process of sourcing furniture and planters which will help to bring everything together.  But I couldn't wait until October to share the pictures, although I'll probably do so again when there's no longer a skip on the drive and clutter to be taken away!
If you'd like a reminder of how it used to look, you can see some images on the blog post I wrote when I'd put the concept design together.