From the drawing board: Woking garden during construction
0
Written by Lisa on 6th Jun 2014 in
From the drawing board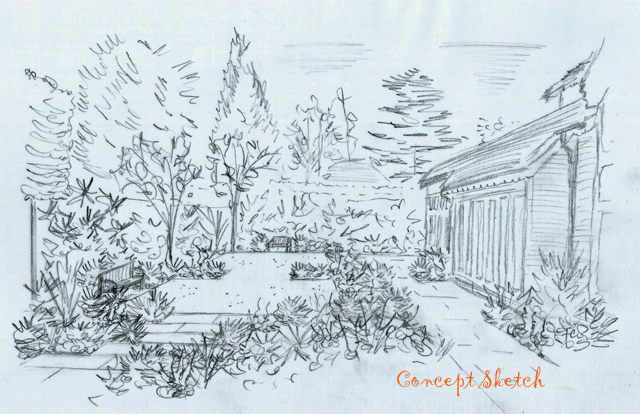 I made a site visit to my project in Woking yesterday, which started after the bank holiday. The new garden is starting to emerge so I thought I'd share some of the pictures I took.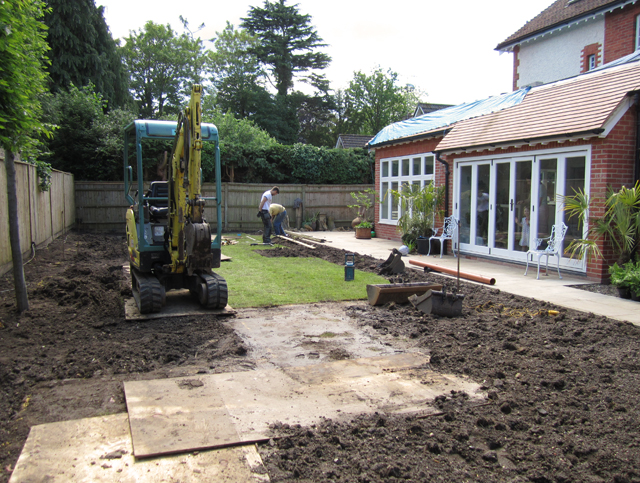 The hard landscaping was done when my clients had their extension built, but there are elements that needed tweaking so that the garden flows better and feels more balanced.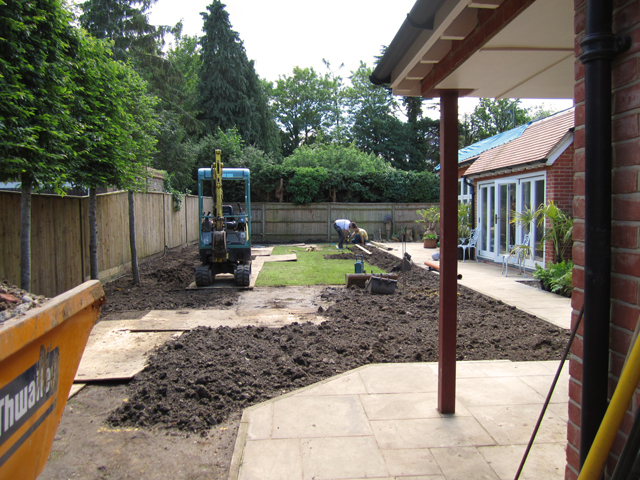 For example, the pathway on the corner (below) will be lifted and relaid to create a 90 degree angle and a much deeper planting bed.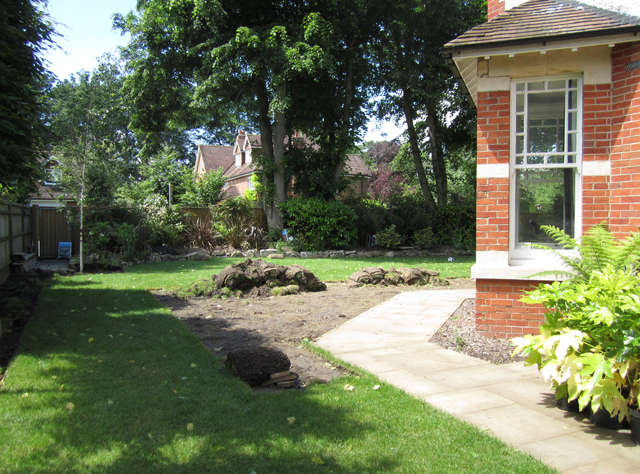 Lifting the turf has made a big difference already and you can start to see the new garden emerging.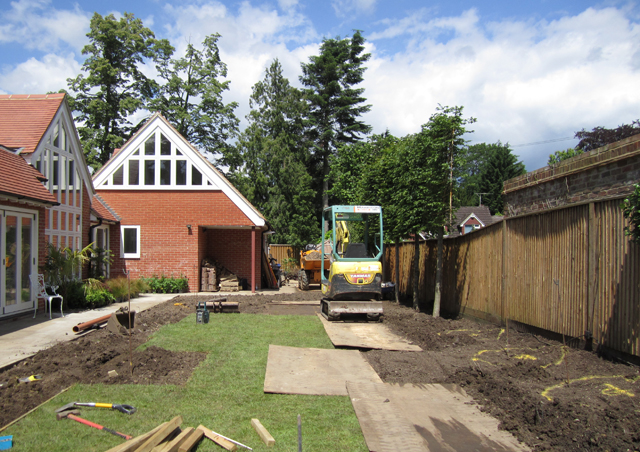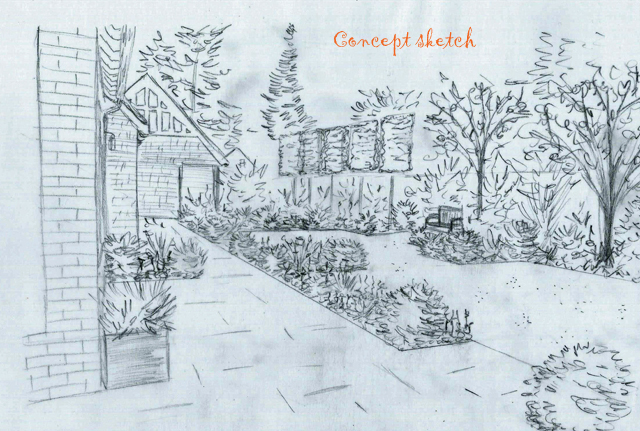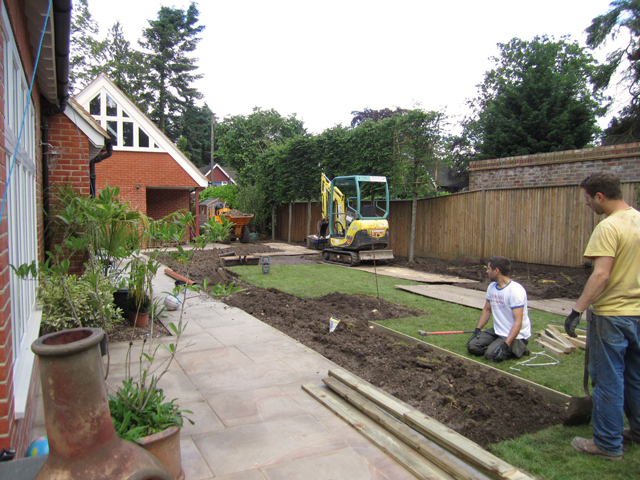 The yellow circles in the right hand bed mark the location of some new pleached hornbeam trees which will be arriving on site on Monday.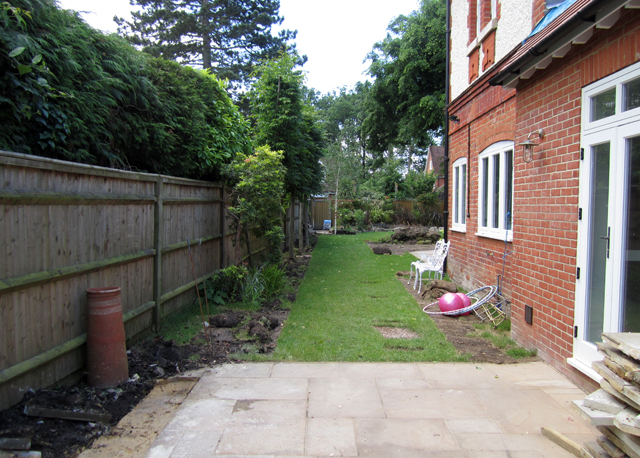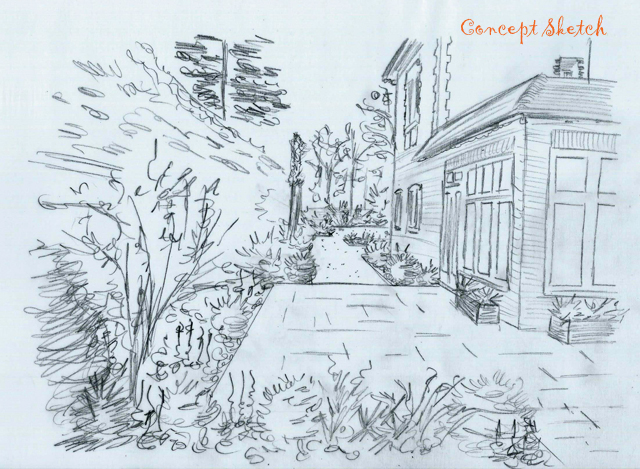 At the side of the house we've squared off the terrace and brought the lawn area in to create a definite wide pathway which leads to the other main area of garden around the corner.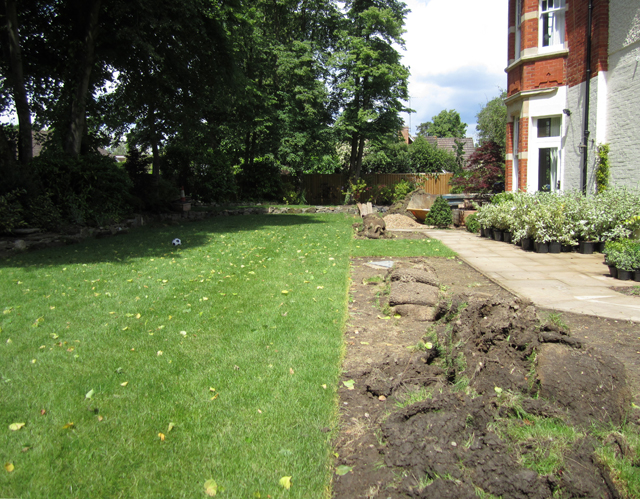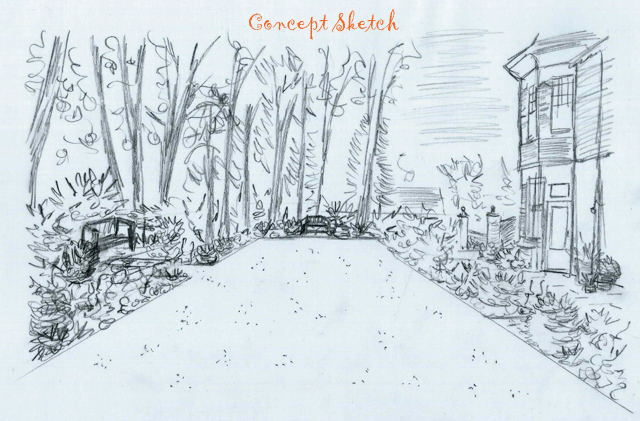 The plants were delivered to site this week, which may seem a bit premature, but will allow me to plant the garden in phases – we're planning to work from the back in a systematic way so that in a week or so my clients will at least have part of the garden they can use.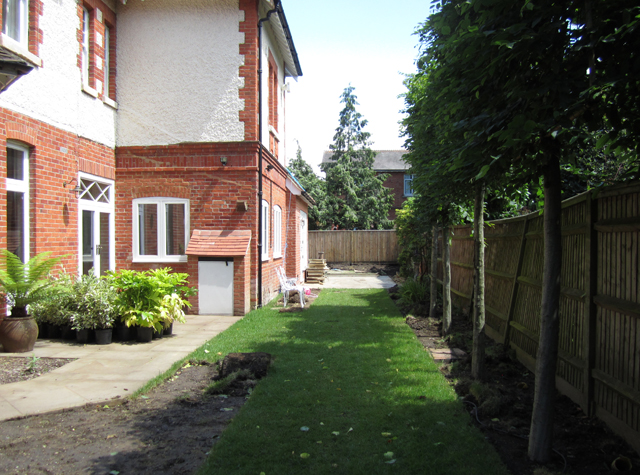 I'm so looking forward to popping back at some point next week – it's come on great guns since I was there on Monday and can't wait to see the new hornbeams in place too.