As you know, I've just spent the last 6 days planting up the project near Woking.  It's all coming together now and I'll be meeting with the client and landscaper later this week to sign everything off.  When I was designing the garden, one of the considerations was an area near the garden shed as it could been seen from the lounge window and was really unattractive…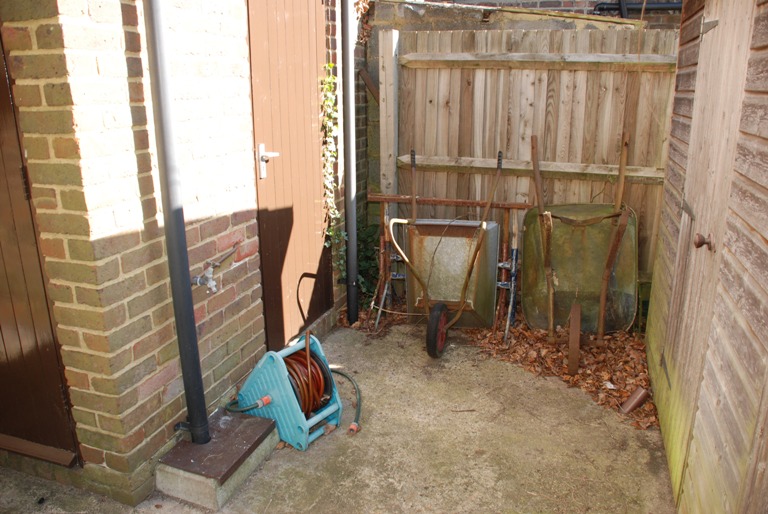 Because there is a storage area the other side of the shed, the wheelbarrows have been moved and we have introduced a decorative timber panel which covers up the fence and the ugly blockwork wall behind it.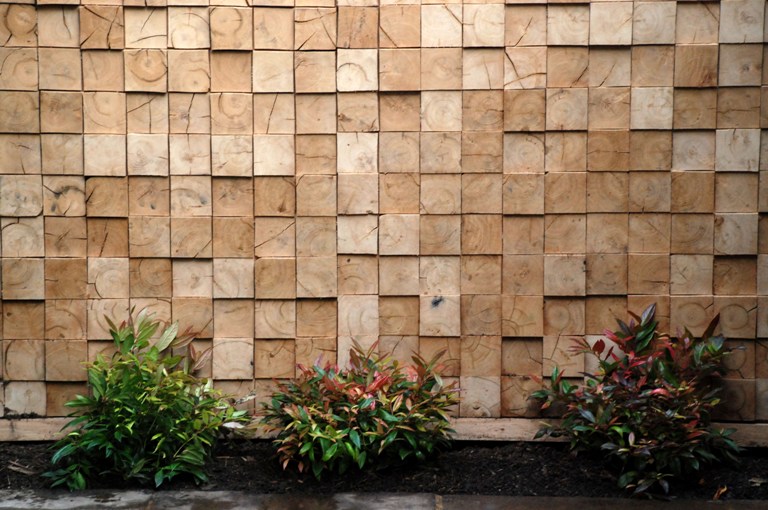 As you probably know by now, I am a huge fan of English Garden Joinery and this panel was developed with Rob Horton, one of the Directors, who had seen a similar effect on the wall of a restaurant.  The cuts of timber have been chosen carefully so that the heart of the timber is the main feature and, because it has been constructed using green oak, the timber will eventually split a little to create a more rustic effect – as you can see, this has started to happen already.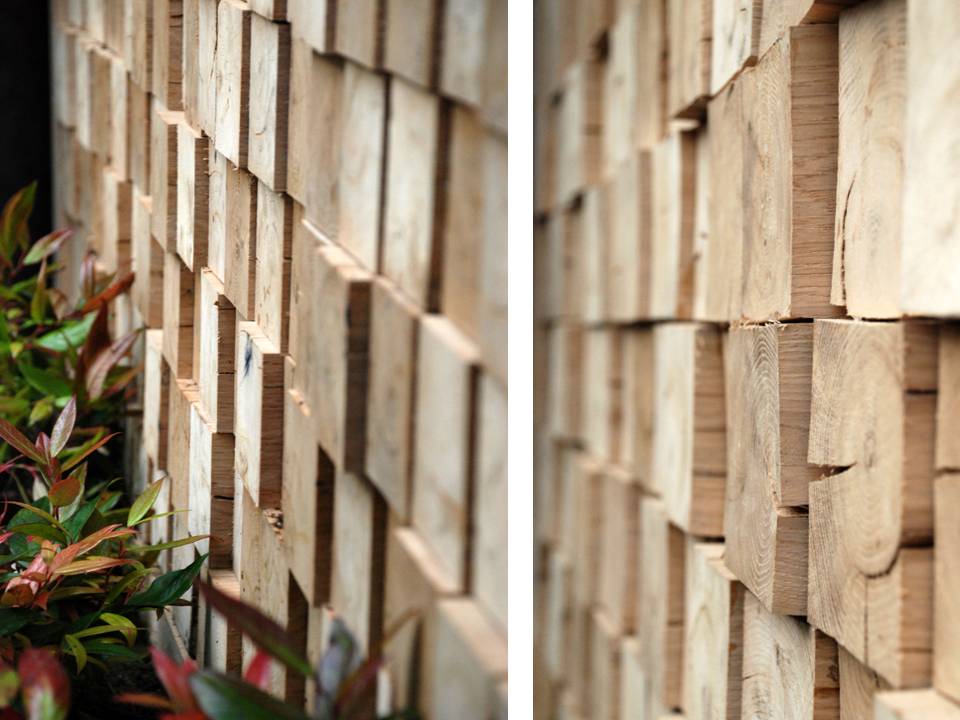 To create more interest, the timber has been cut at different lengths so that shadows are cast when the light catches it.  This gives the panel more depth and three dimension and would look absoultely wonderful with a couple of subtle lights shining across the surface at night.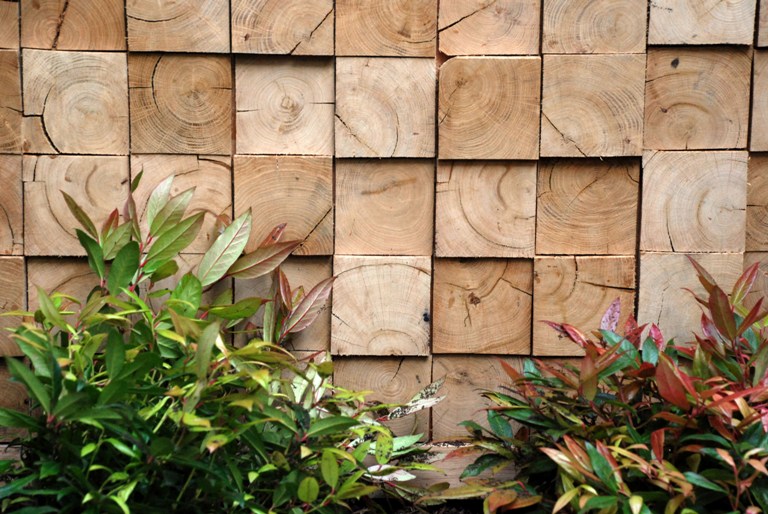 Disguising ugly corners, fences and sheds is a consideration in most of my design work.  Sometimes trellis and plants are enough to do the job, but if there is a focal point that can be seen from the house all year round, sometimes you need to use something that has a little bit more "wow" factor about it. I think you'll agree that this looks really good and I can't wait to see what it looks like in a few months time once the timber has weathered a little and the plants have started to fill out.
2 Responses to "Making the most of ugly corners"