Another week goes by and we're another week closer to the commencement of the build.  I'm really getting excited now that we're almost there with all the logistics and I've ticked quite a lot off my list.
This week has certainly been a turning point with getting everything finalised.  We've got all the plants arriving at my parents nursery this week – this gives us three weeks to get them in the best shape that we can before they arrive on site.  Ideally they would have arrived a bit sooner, but we've had a few challenges finding some of the plants.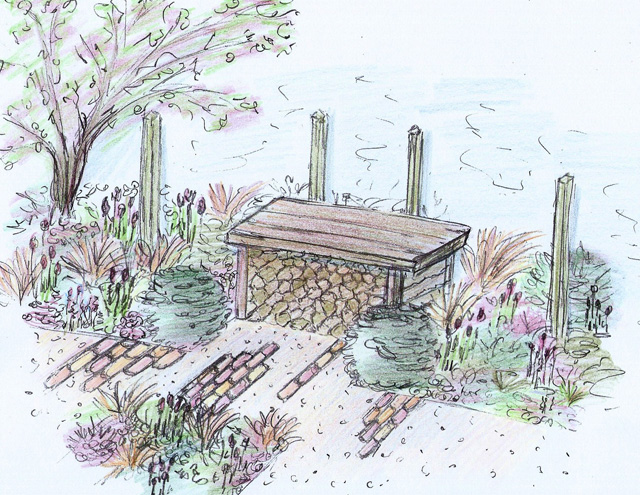 Jonathan Blackburn is busy making the bin storage and bench now – we had a little glitch with the bin store this week as it would seem that Cardiff have the biggest wheelie bins ever!  Still, good to find out before it's built, rather than when it arrives on site and the bin doesn't fit – phew!
The show leaflet is almost there too and looking great.  I just need to take a few more plant images and then it can go off to print.  Caroline Harrison at Making Waves has designed it for us – she's done a brilliant job!
This morning I'm off to meet with Genesis Marketing and Events in Cardiff who are designing and printing the façade for the back of the garden.  Looking forward to seeing a few samples of the print and also finalising the design – another big thing then to tick off my list.
As you know, this is my first show garden – it's been exciting, a little stressful at times and also eye opening.  I certainly have renewed respect for all the designers that exhibit at Chelsea.
I know they have much bigger budgets but once the design's in place, the attention turns straight to the logistics and planning which hopefully will make the build go as smoothly as possible.