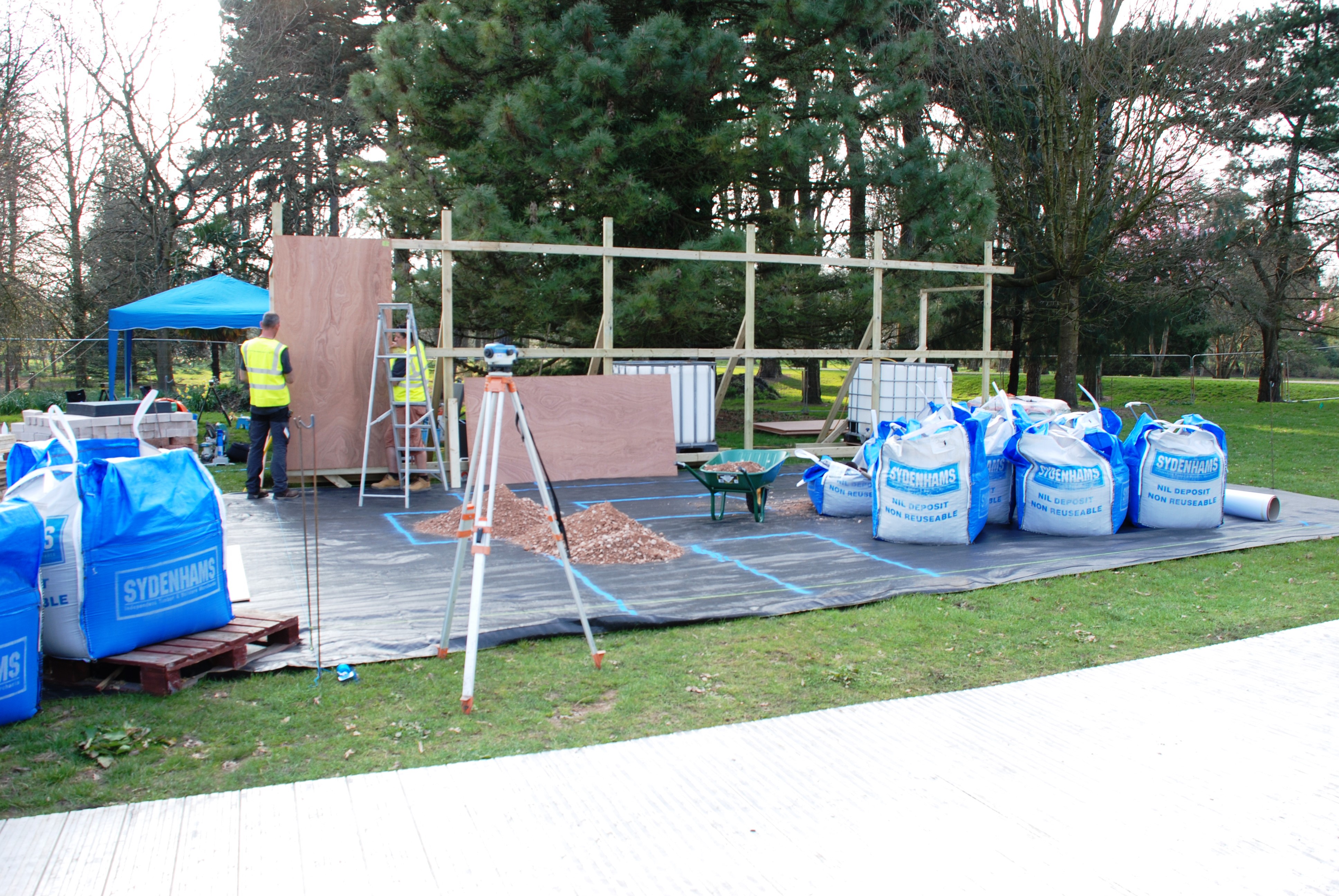 It's Day 3 of the RHS Flower Show 2015 build and we're getting on really well. The structure for the Façade is up and the image will be mounted on it today.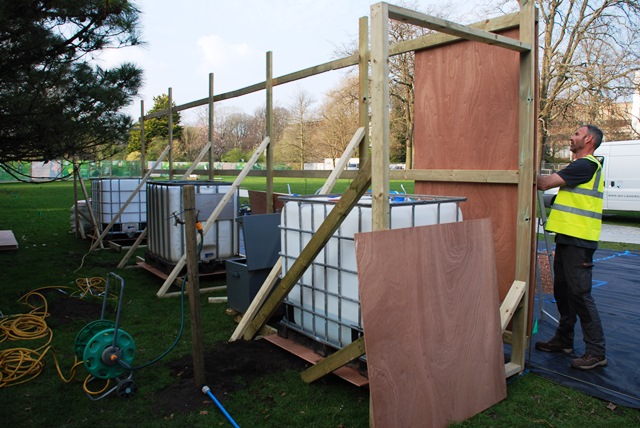 The brickwork is also underway and we'll be setting out the beds properly later so that we can define the planting areas.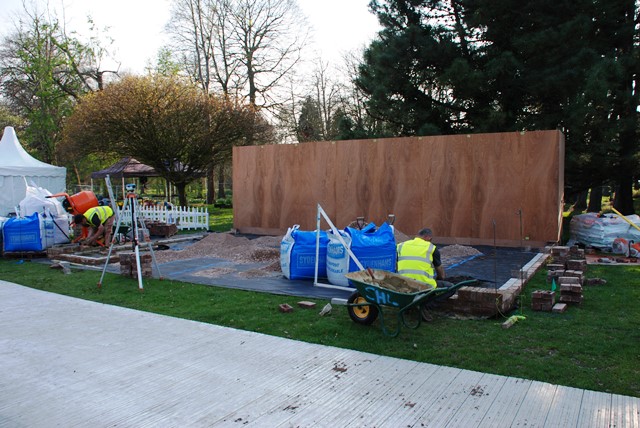 As I write I'm sitting on a chair at the back of the garden, much to the amusement of Scott and Pete…"typical designer" they say, but I can assure you that I have certainly been pulling my weight as an unskilled labourer!
Until the brickwork is finished there's nothing un-skilled to do so I thought I may as well update you with our progress.
More to follow soon…
4 Responses to "RHS Cardiff Flower Show 2015 – The build has started!"