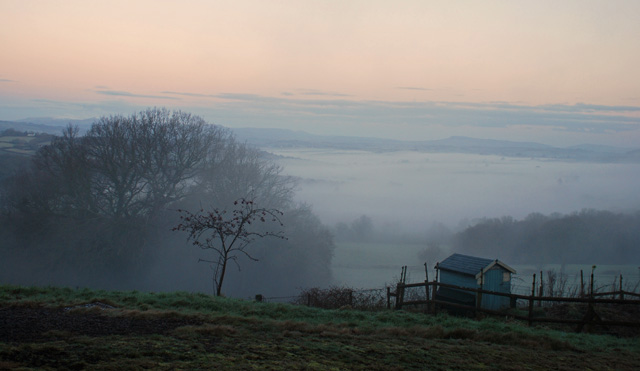 We've been in Wales for almost 2 weeks now and every morning we wake up to the Welsh Hills and it makes my heart sing.
Each day we're greeted with what feels like a different view and yesterday, when it was misty and cold, I managed to take a few quick snaps.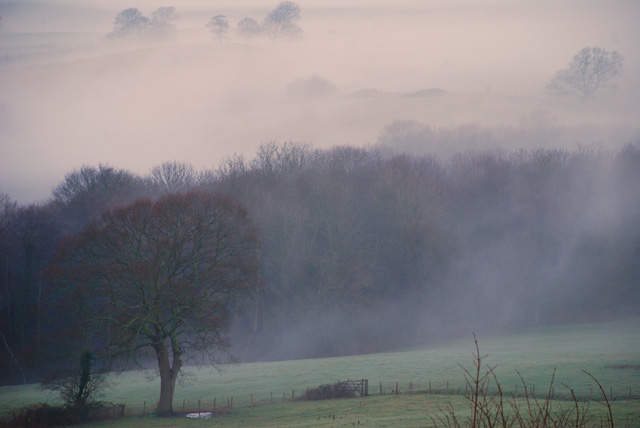 The trees were eerily poking their crowns above the mist and in the far distance you can just about see the snowy caps of the Black Mountains.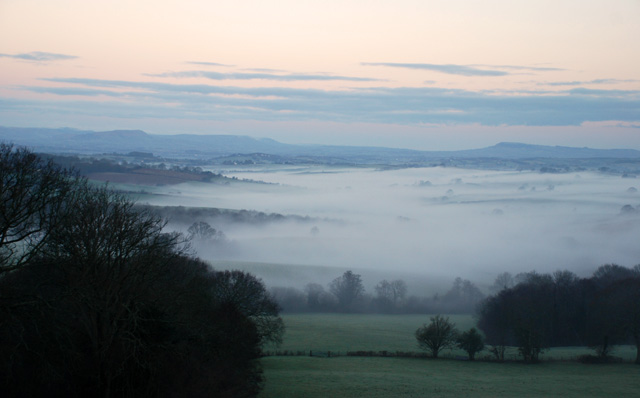 The view of course played a big part in taking our hearts when we first came to see the house, but I couldn't have imagined just how much I'd feel at home as I do even after such a short time.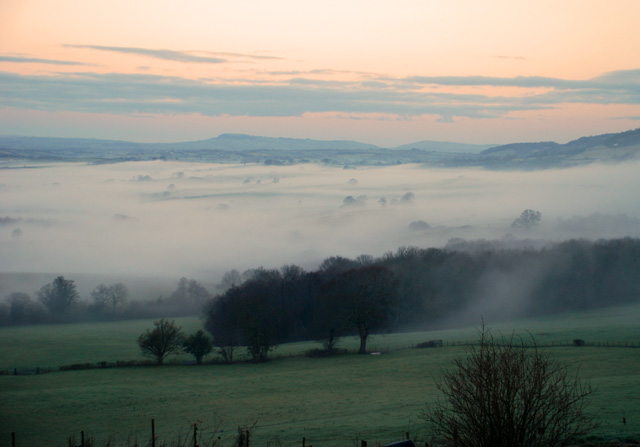 I promise to write about something else soon but hope you can forgive me the indulgence of sharing my love for our new home!
6 Responses to "Some misty pictures from the Welsh Hills"