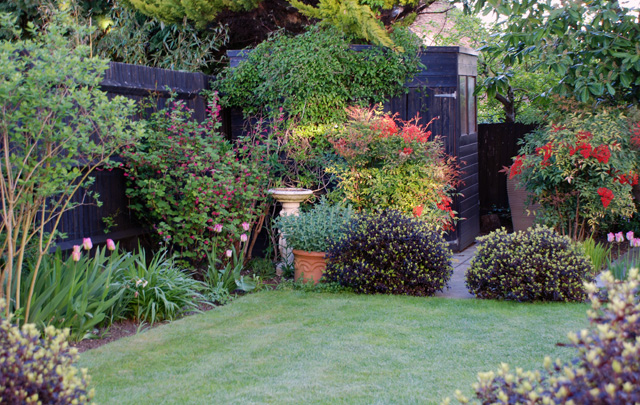 I had a client meeting at my house last week and after we'd scheduled the date in the diary I wondered why I'd suggested it as I felt this enormous pressure to make sure the garden was in good shape before she came!
But it's actually looking great at the moment so I don't really know why I thought it wouldn't be up to scratch.  I think it's an occupational hazard for all designers, whatever field of design they're in, that they find it hard to emotionally detach themselves from their own space.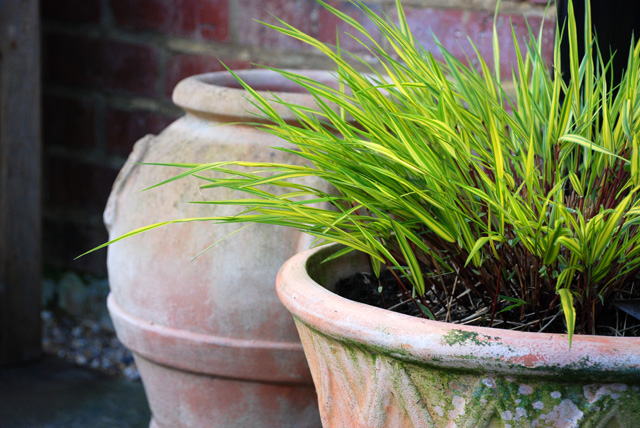 When I moved in the house here, the garden was pretty horrendous.  We had concrete everywhere, including a crazy paved pathway running down the middle of the garden to an old shed.  Outside the back of the house was a pile of rubble which the previous owner had left following some building work on the house and it was generally uninspiring.
We made some changes and built a seating area ourselves but then I learned how to do it properly so, although the terrace remained in place, we had to make some changes to the overall layout.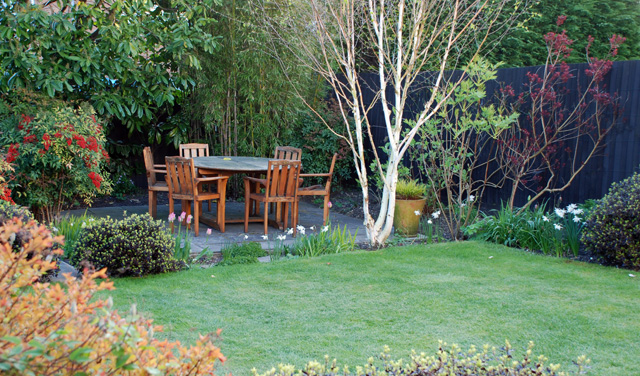 But now it's feeling much more mature and by the summer the beds will be full of perennials.  The birch for me is the star of the show as it not only looks stunning at all times of the year but also provides dappled shade in the heat of summer when we want to eat outside at lunchtime.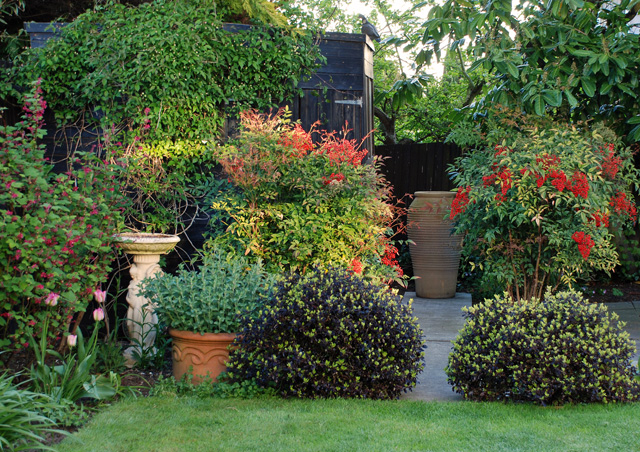 I love my terracotta urn too which was my present to me for my 40th birthday.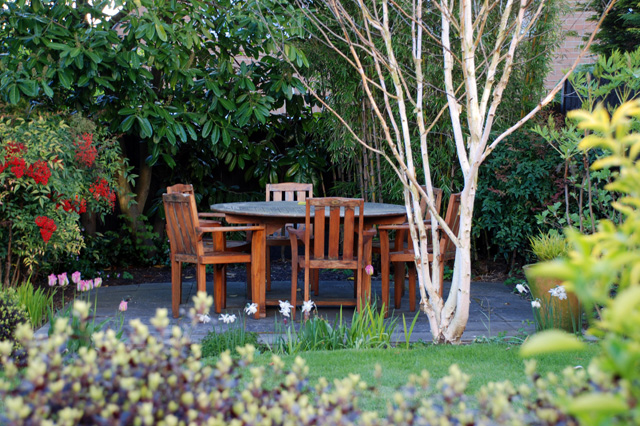 I guess I'll always be thinking of how to make it better, but it's a lovely place to spend time in and look out on.  Much of what you see has been adapted and improved following my first pre-trained attempt, so if I was start again from scratch I might do things differently.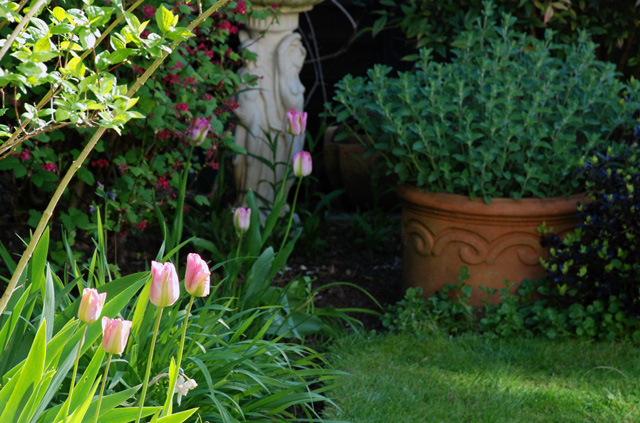 But we designers often have to make compromises so it's all about making the most of what you've got!
2 Responses to "Some pictures of my own garden"