As you know, my parents own and run Forton Nursery in Somerset and I normally go down and help them with the local shows.  This weekend was the Taunton Flower Show…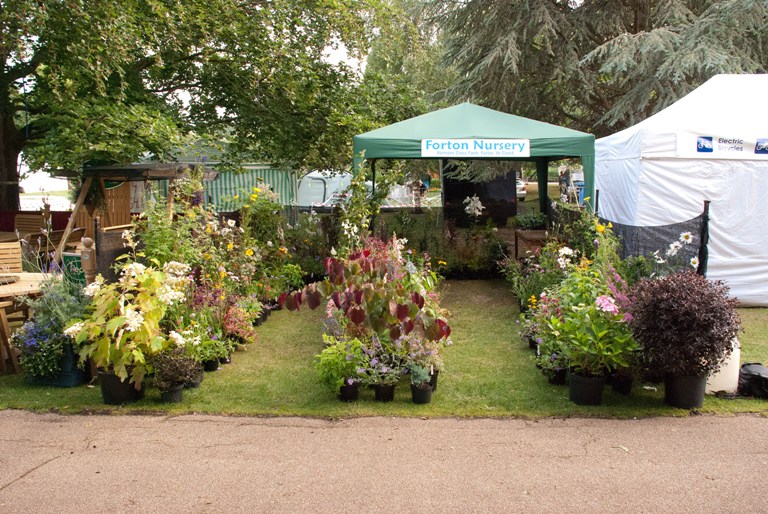 Held in Vivary Park in the centre of Taunton the flower show is an annual event organised by the local horticultural society.  There is a floral marquee, entertainment for the visitors, trade stands, craft tent and show gardens.  This year saw a 25% increase in numbers over the two days so it was a very busy show and great fun.
Forton Nursery always have a stand there predominantly to promote the nursery, but also to show off the quality of plants that they grow…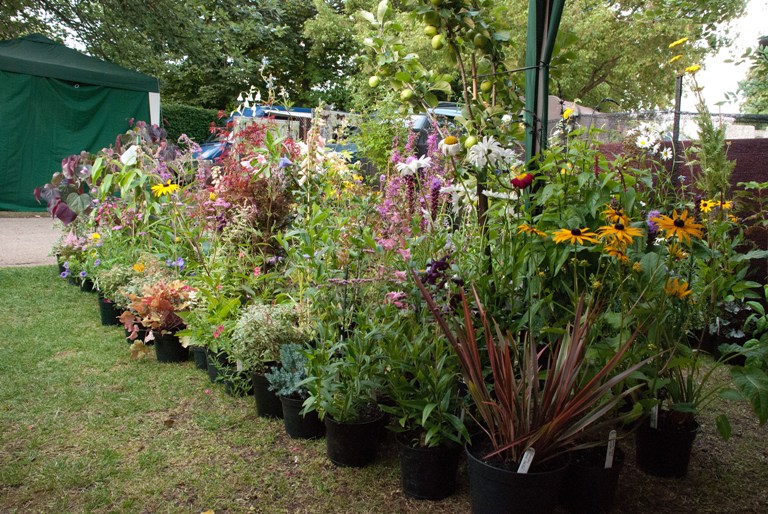 We had some amazing feedback this year about the stand and also from visitors who had brought plants from us last year and were thrilled with how they were looking in the garden one year on.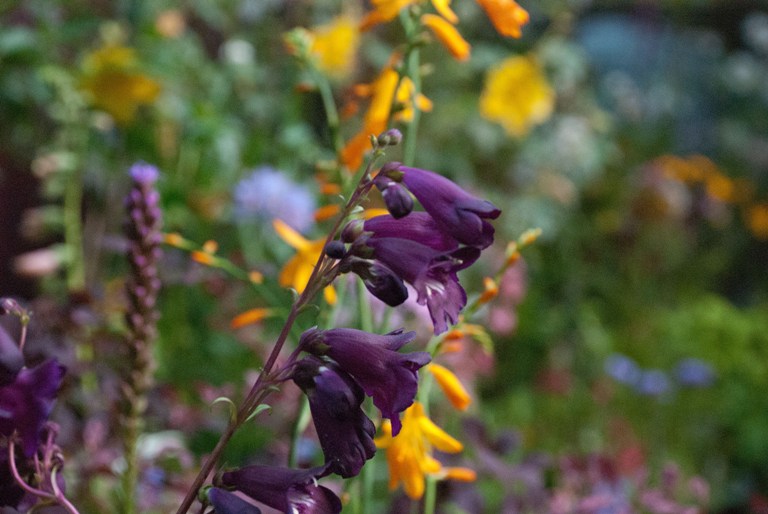 We are never the cheapest on price, but the plants we display are always top quality, grown in the best compost and grown on outside so that they are fully hardened off and ready to be planted into real gardens.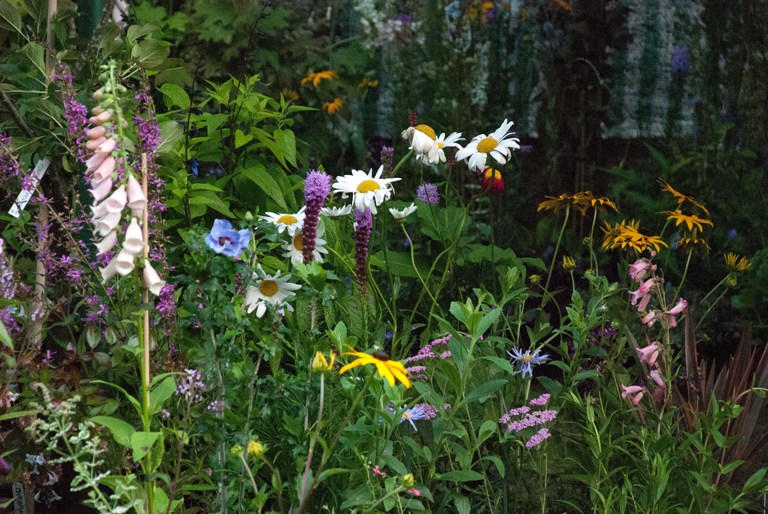 As you can see, the late flowering perennials were the stars of the display, but we also sold some amazing speciment shrubs such as Cercis canandensis 'Forest Pansy' and Hydrangea quercifolia.  The apple we took with us, laden with fruit, also got lots of attention and we have a few good enquiries to follow up.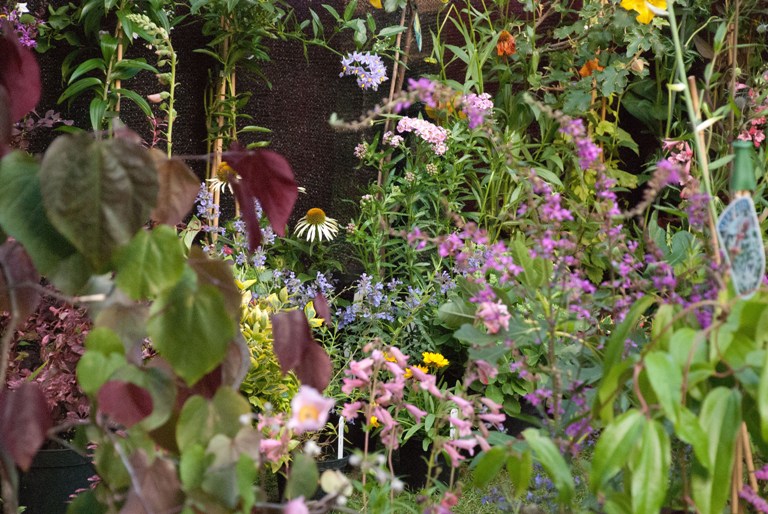 I hope you've enjoyed seeing the pictures of the stand – would love to hear from you if you managed to get there….