A return visit to Hauser & Wirth in Somerset
0
Written by Lisa on 12th Oct 2015 in
Inspiration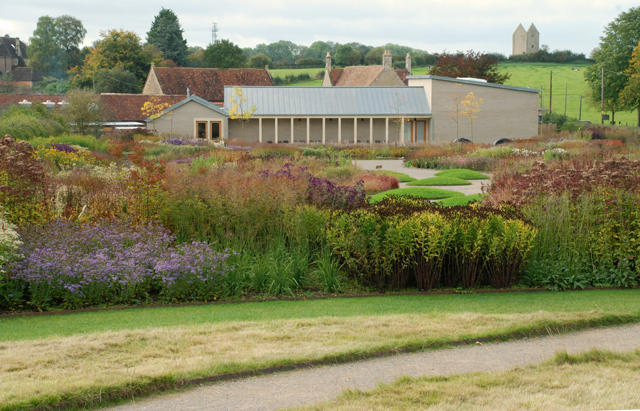 I went back to Hauser & Wirth last week in Bruton, Somerset.  I went last year when it had just opened so I was interested to see how it's looking one year on.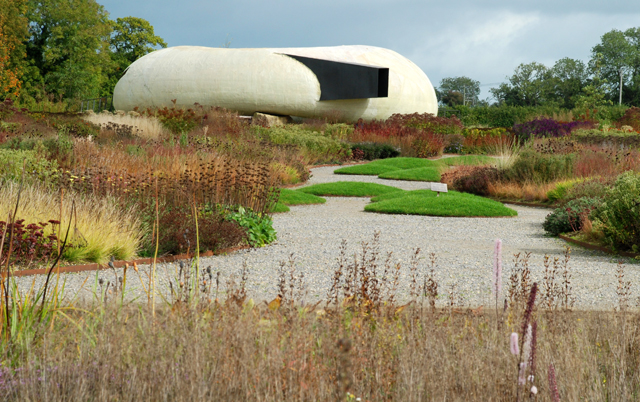 It's really filled out now and was looking great even though a lot of the perennials had gone over.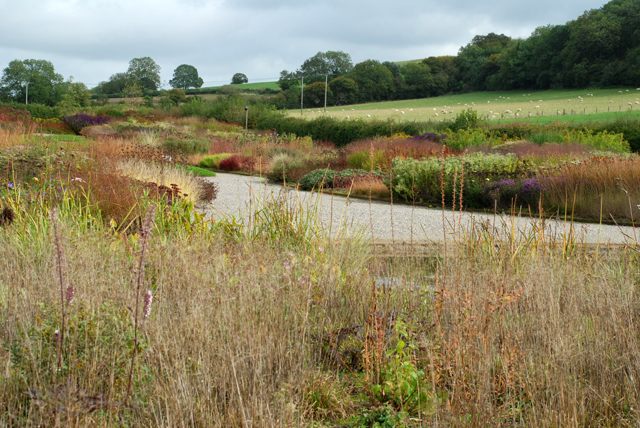 But that's the beauty of Piet Oudolf's planting.  It's designed so that the seed heads and spent flowers are just as much a feature as the plants when they're in full bloom.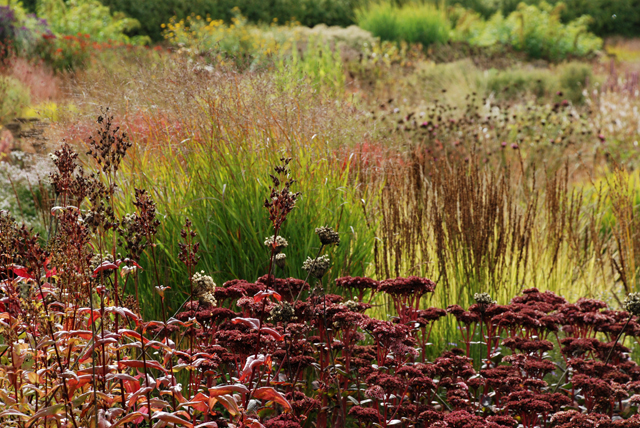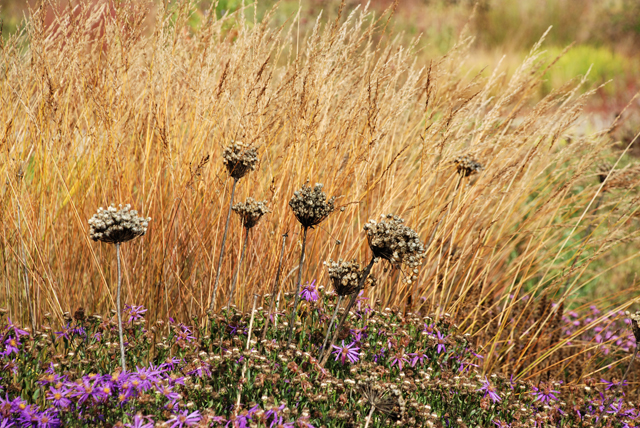 What I wanted to see was how the garden works with the surrounding landscape now that it's more mature as I want to create something similar in our own garden eventually, especially near the house.
Most of the perennials here are no more than 1m tall so it feels more in tune with the fields beyond the boundaries. Our garden will have to be sympathetic to its surrounds otherwise it will always be fighting with the view.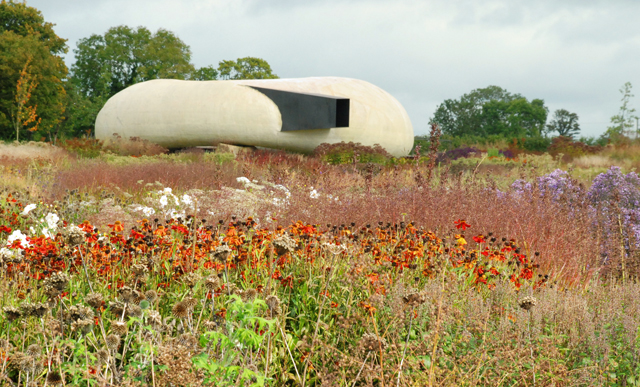 One of the changes was the pod at the top of the garden which really dominates the landscape.  From inside, the views of the garden were few, but the inside was really interesting.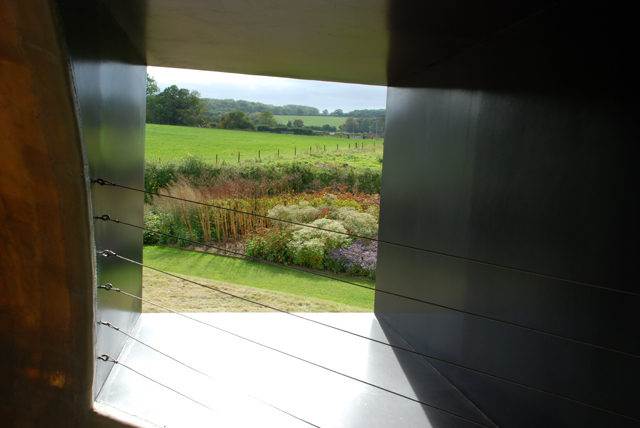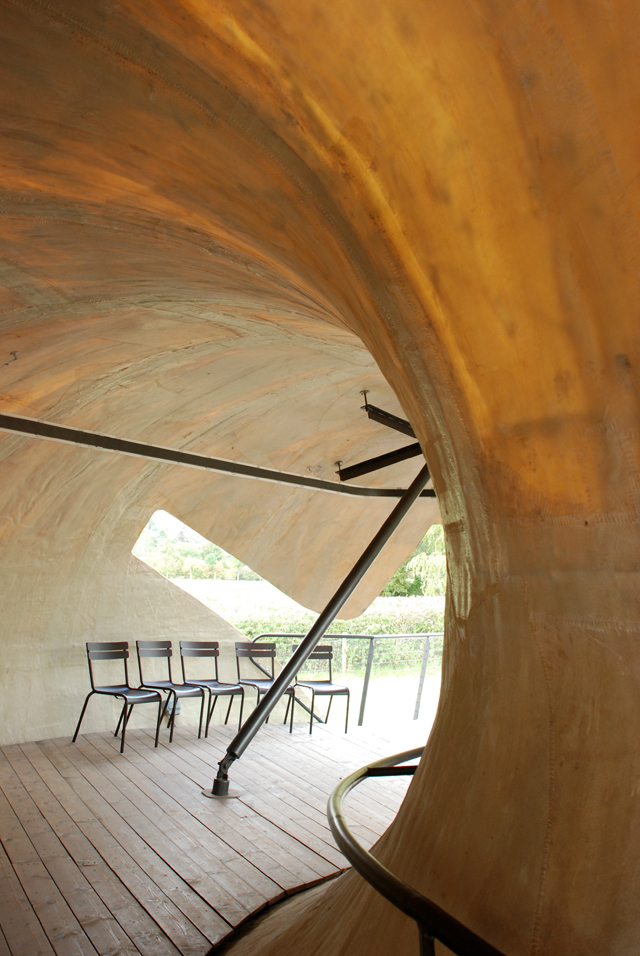 I must make a note to go back next summer when there's more in full bloom, but I do love this time of year and the rich warm colours that are part of the season.  Some of the grasses had really come into their own.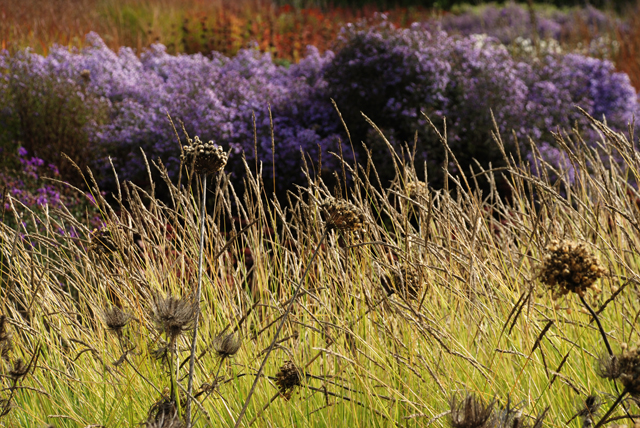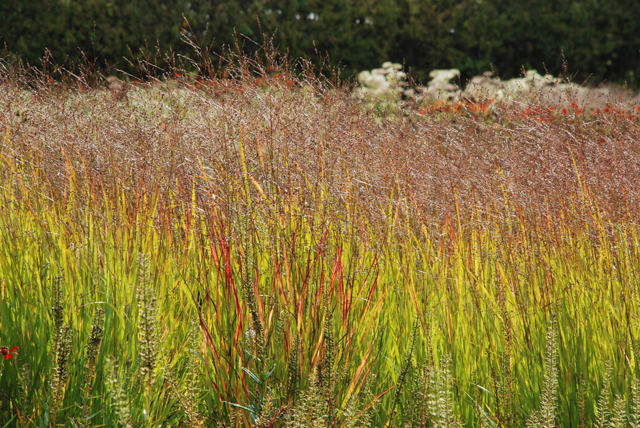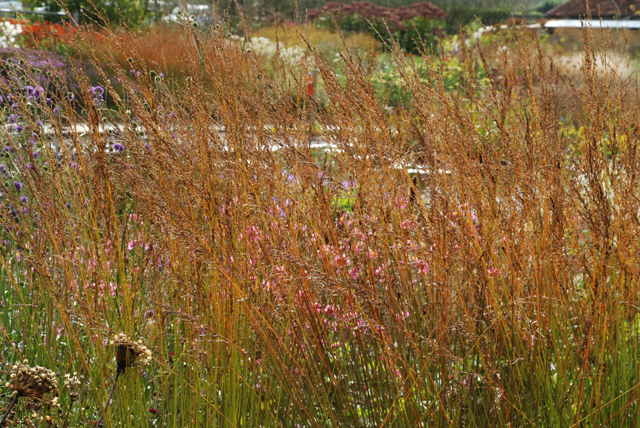 And the late-flowering perennials were shining out amongst the seed heads and fading foliage.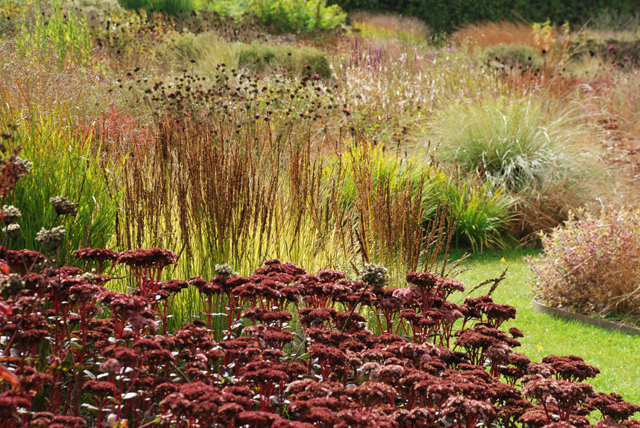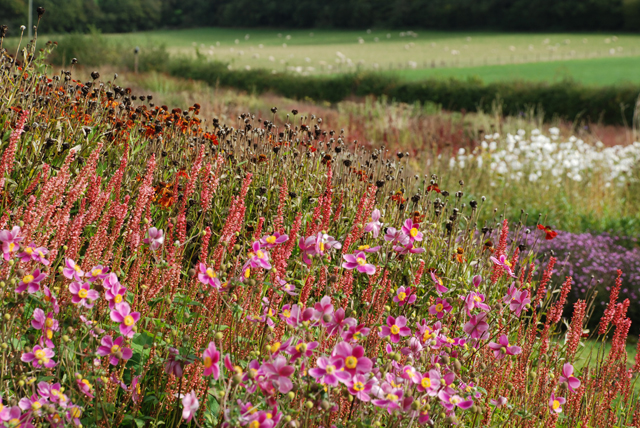 Autumn can be an enlightening time to visit gardens as you really start to see the structure and bear bones of the planting.
Added of course to the inspiring garden is the gallery itself and the Roth Bar and Grill which serves an amazing lunch or afternoon tea, details of which can be found of the Hauser & Wirth website.
(Images: Lisa Cox)